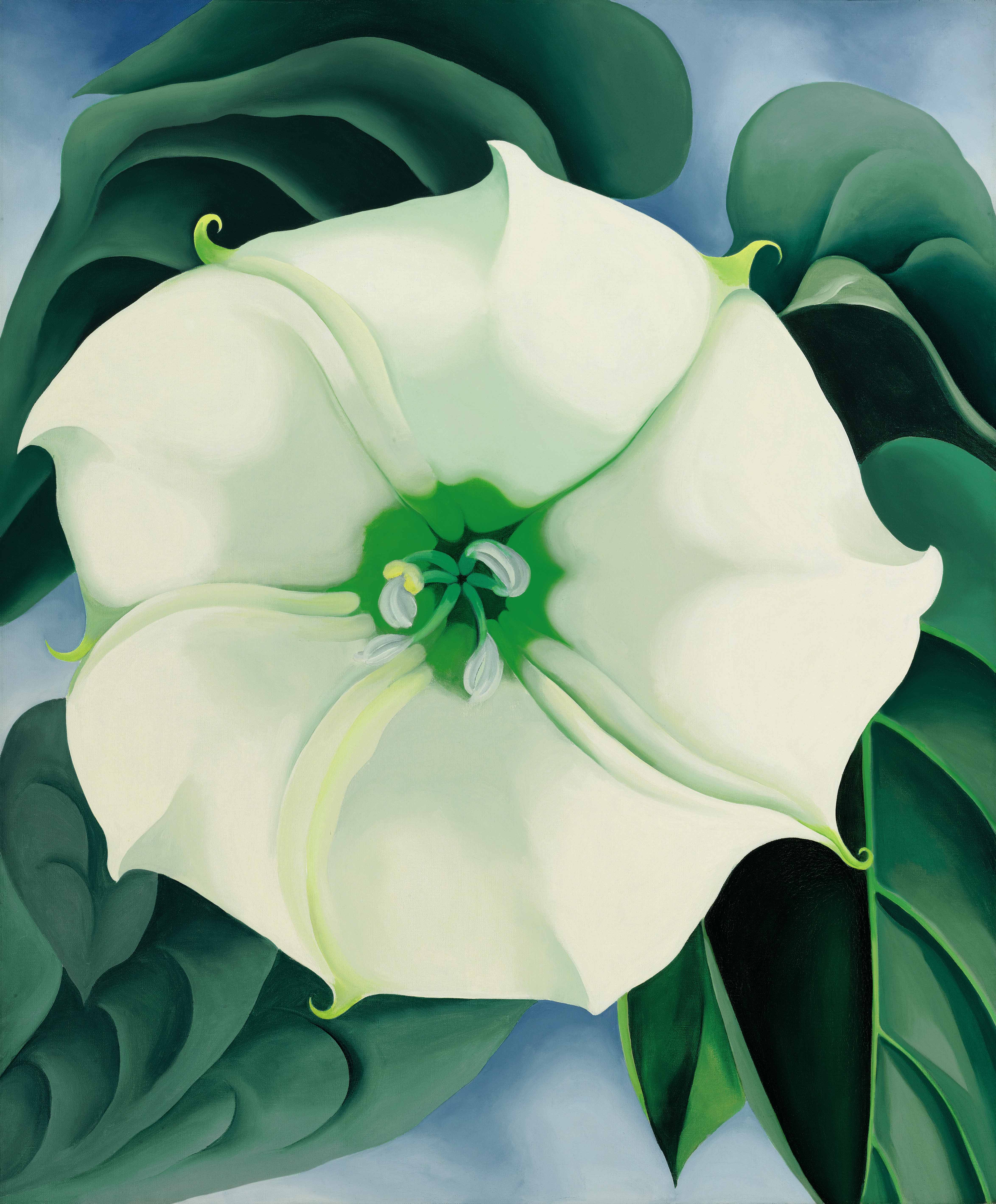 Today the art world saw a big milestone in auction records: Georgia O'Keeffe's Jimson Weed/White Flower No.1 (1932) sold for $44.4 million at this morning's $75.4 million American Art sale at Sotheby's, shattering the previous record for the most expensive art work by a female artist ever sold.
The Georgia O'Keeffe Museum was the painting's seller, and its proceeds will go directly to the museum's acquisitions fund. Originally, it belonged to the artist's sister Anita O'Keeffe Young, before it was sold in her estate sale in 1987 at Sotheby's for $990,000, and again in 1994 to a private collection for $1 million.
Seven bidders competed for the painting, with the winning bid coming via telephone. The total price for today's painting more than triples the previous record for work by a female artist—set by Joan Mitchell's $11.9 million Untitled (1960) at Christie's in May 2014—as well as the work's estimate of $10 million $15 million. For context, the current record for the most expensive work by a male artist, and the most expensive artwork ever sold at auction, is $142.4 million for Francis Bacon's Three Studies of Lucian Freud (1969), sold at Christie's in 2013.
The news comes after records were broken all over the place at last week's contemporary art sales in New York. For those sales we took a look at how female artists fared, and found that while Tauba Auerbach was able to hit a new auction high with the sale of Untitled (Fold) (2010) at Philips for $2.28 million and Cindy Sherman's film stills sold for $6.7 million at Christie's, there was a broad scarcity of female artists in general.