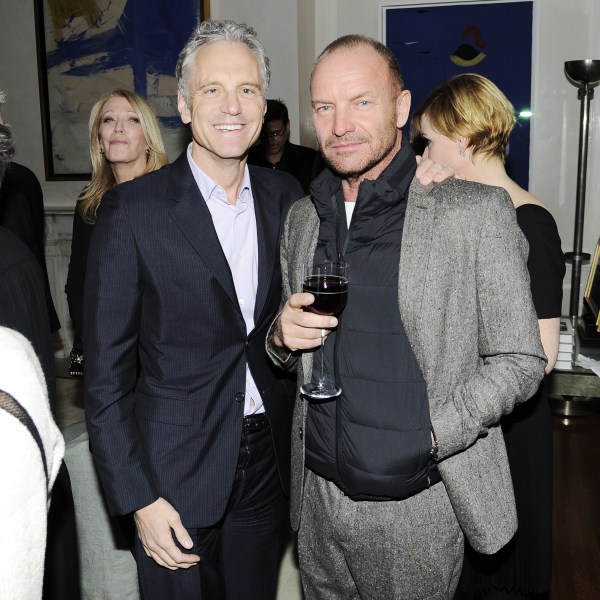 It was cold yesterday in New York City. Cold enough to merit ski socks, leather gloves, chunky scarves — all of it. It was the first freezing day of the year, with temperatures hovering just above 30 all day.
But was it cold enough for someone to wildly abandon convention by, say, augmenting his tweedy suit with a black puffer vest? Was it cold enough for this person to wear the puffer vest inside the suit, then attend a party and calmly pose for photos as if he were wearing a regular old three-piece suit?
Sting thought so. He wore exactly that ensemble to a book party for Norman Lear at a private residence in New York.
And you know what? Once you get over the initial shock of this particular juxtaposition, it doesn't look half bad. Maybe he will spark a trend. Just don't try this at a black-tie affair.