When Michael and Paola Schulhof listed their duplex co-op at 770 Park Avenue last year—originally for $23.8 million—Mr. Schulhof explained the couple's decision to sell to Avenue magazine, saying, "Life should not only be [about] collecting as many physical things as possible." The former Sony chieftain and son of prominent art collectors—many of whose works by 20th century masters ended up at the Guggenheim collection in Venice and the Whitney in New York—spoke without apparent irony, though he was, at the time of the conversation, ensconced in his Parisian penthouse, with views of the Eiffel Tower.
We oughtn't have felt too badly for the Schulhofs, Avenue suggested; though they were giving up their place on Park, they retained an East Hampton compound, a place further upstate, shares in family homes in New Hampshire and on Long Island's Gold Coast and a Palm Beach rental from which to shop for more permanent Floridian accommodations.
The apparent disingenuousness of Mr. Schulhof's turn toward minimalism notwithstanding, he and his wife do seem to have lowered the bar substantially for their Upper East Side apartment, accepting $13.4 million from buyers Andrew and Hilary Peck, according to city records. (The Pecks aren't going far; they're currently just a few blocks south, at 655 Park.)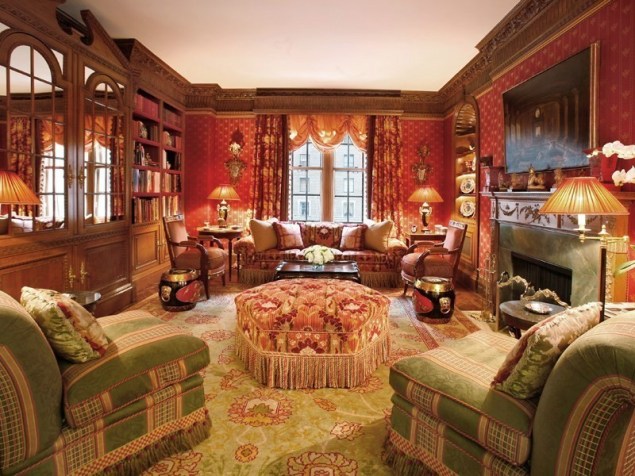 The listing, which was held by Serena Boardman at Sotheby's International Realty, highlights the unit's recent (2008) renovation and "tree lined vistas" over Park Avenue from virtually every room. From the 24-foot marble entry gallery sweeps one of architect Rosario Candela's trademark staircases, while a library is ornately paneled, the kitchen done in clean and polished modern style. But renovation or no, the co-op, as its sellers kept it, appears self-consciously old world to the point of stuffiness. (This, of course, isn't particularly out of place in the building.) There's lots of dark wooden molding, heavy, ruffled curtains, gilded picture frames and patterned carpets and upholstery.
A Parisian hotel particulier, apparently, inspired the design. But there is, of course, more to life than all that.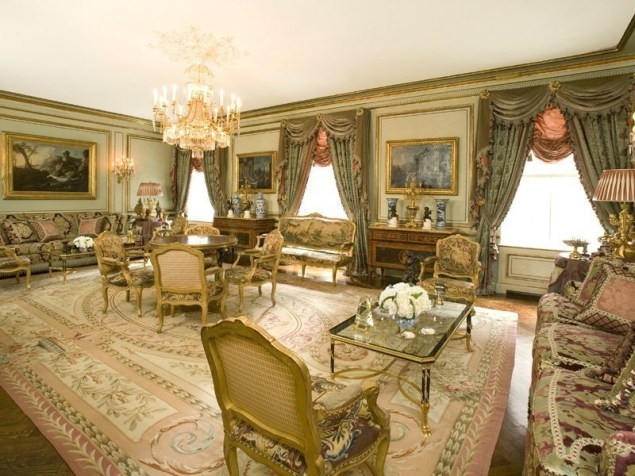 Correction (12/3/2014) : A previously published version of this article incorrectly identified the buyer as New York Southern District Magistrate Judge Andrew J. Peck. Evidently a man of lighthearted good humor, Judge Peck wrote us today to inform us that it had not been he, and must have been another Andrew Peck entirely that was the buyer of the Schulhofs' apartment, saying that he would nonetheless "accept the apartment as a gift." In any event, the Observer regrets the error.