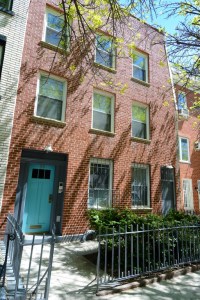 Architect Michael Ingui, of firm Baxt Ingui, has made his name (and then some) largely on the luxurious townhouse renovations that have proliferated throughout brownstone Brooklyn in recent years. He and his partner, Benjamin Baxt, have installed floating staircases, walls of glass, flat screen hookups and brightness-giving skylights in the19th century homes of Brooklyn Heights, Cobble Hill and Park Slope, building a reputation among migrants from Manhattan with $1 million-plus renovation budgets. Their facility with old houses has also resulted in a lately thriving Manhattan-based business. (Hey, they've got brownstones there, too.)
But when it came—at least until recently—to his own place, Mr. Ingui and his wife Dayan opted for something a bit less extravagant, leaving their own Boerum Hill townhouse at 99 Butler Street divided into three apartments that provided a "generous rental income," in the words of the sales listing held by J. Jean Austin and Angela Ruggiero, of Brooklyn Bridge Realty.
Still, it proved sufficiently opulent to sell, to Aston Management LTD, for $3.08 million, according to city records.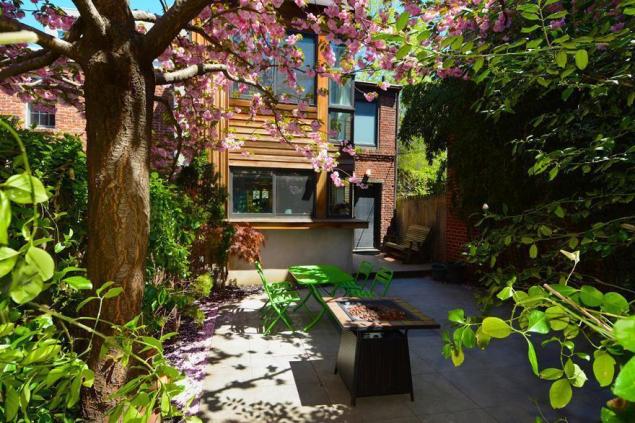 In fact, the property at 99 Butler contains not one home but two—the aforementioned townhouse and, on the other side of a lushly planted patio and garden complete with "rustling bamboo," a three-floor carriage house, which appears to have been the sellers true dwelling. (The listing notes that building "has been totally redesigned by an award winning architect." We haven't the foggiest idea whom that might be…) This space enjoys the rare urban distinction of being located, practically speaking, inside of a garden, a plot that no-doubt provides a bit more quietude and privacy than a standard-issue brownstone. There is a lower-level playroom, exposed brick, a nicely-updated kitchen and plenty of shiny, wide-plank hardwood.
Between the 1800s brick townhouse and its secluded companion, there are something like seven bedrooms—and four kitchens. But we're sure Mr. Ingui would be happy to chat with the new owners about how best to remedy those redundancies without, of course, making the possibility of a midnight snack excessively inconvenient.