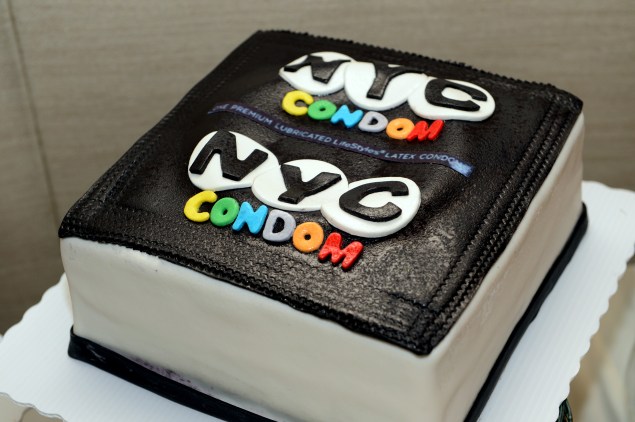 One group of students is trying to make the Jesuit University of New York, otherwise known as Fordham, a little less conservative.
SAGES (Students for Sex and Gender Equality and Safety) is a new student coalition increasing awareness of Fordham's birth control policies. They are publicizing their cause through anonymous condom distributions.
The group's main goal is to change Fordham's "outdated" rules, which "facilitate a sex-negative campus culture," according to its Change.org petition.
Among the group's demands for Fordham's administration are: free condoms for students in spaces throughout the university; free and confidential access to birth control and STD testing on campus; and resources for pregnant women and child care.
Birth control is not banned at Fordham—students are allowed to have contraceptives, as long as they don't obtain them on campus.
But according to the student handbook, birth control cannot be distributed on campus, since Fordham, a Jesuit Catholic university, "follows Church teachings on reproductive issues."
Christopher Rodgers, dean of students at Fordham's Rose Hill campus, thinks this two-pronged position is appropriate.
"The University respects the personal decisions that individuals may make in this area and in no way prohibits the possession or use of birth control," Mr. Rodgers told USA Today. "But it should not be expected to contradict these values by purchasing birth control for students or allowing distribution on its property."
SAGES vehemently disagrees with this stance, however, and the group is using secular concepts rather than church teaching to make its case.
"Human rights and justice are not situational," Rachel Field, a SAGES organizer, told the Observer. "If we take up the perspective that human rights are situational, then we lose the very core meaning of universal human rights."
SAGES, which staged a protest on Fordham's campus in early November, plans to publicly name its members in the coming weeks. Once this happens, Fordham could take disciplinary action. University administrators, however, have not yet tipped their hand either way.