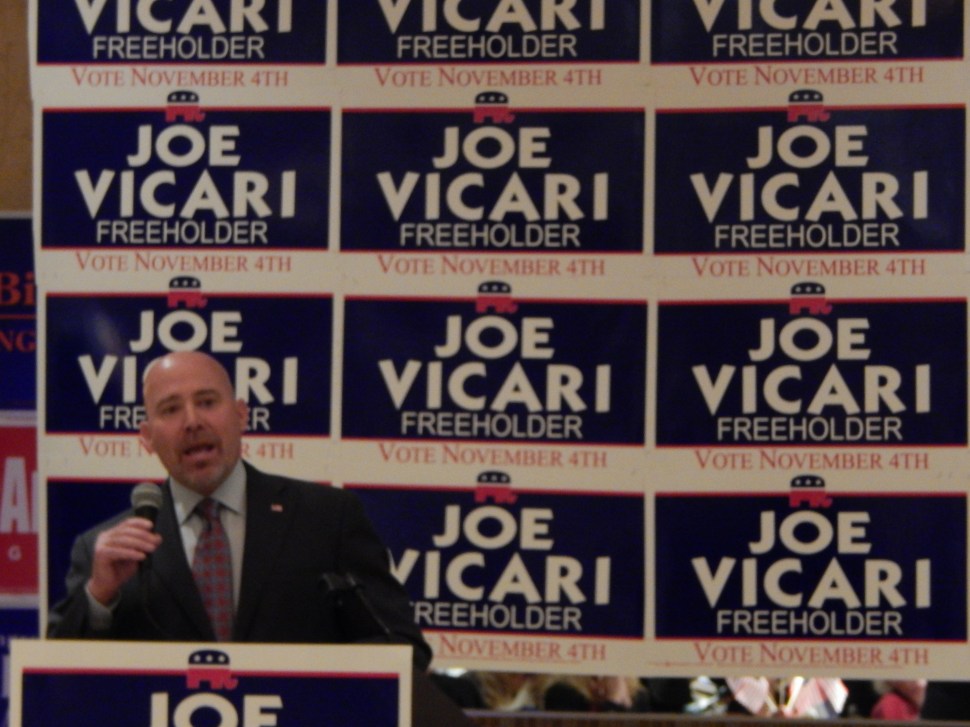 The buzz around GOP Congressman-elect Tom MacArthur in the 3rd Congressional District includes an argument that he would make the best Republican candidate for governor in 2017.
He's a multi-millionaire, so county party chairs wouldn't have to worry about the encumbrance of a candidate looking for financial support.
Hounded – to little effect, apparently – by the carpetbagger tag in South Jersey, the former mayor from Morris County, can straddle the state.
If he gets re-elected in the Republican-leaning 3rd District in 2016, he has just the right amount of runway to glide into a gubernatorial run.
But Burlington County GOP chairman Bill Layton said it's not going to happen.
"I think [Lieutenant Governor] Kim Guadagno is our best chance. I also think [Assembly Minority Leader] Jon Bramnick (R-21) is an excellent candidate," Layton told PolitickerNJ. "The two of them should talk about being running mates."
CD3 Republicans – Layton among them – are in no mood to lose MacArthur to Congress given U.S. Rep. Jon Runyan's (R-3) quick four-year stint in federal office.
"And they said the same thing about Jon Runyan – that he would run for governor," Layton noted.