WEDNESDAY November 26 
You're not going to work tomorrow, so party the night away at the SoHo Grand Club Room. DJ Alix Brown will be spinning in front of one of the coziest fireplaces in town. SoHo Grand Hotel, 310 West Broadway, 8 p.m.-12 a.m., grandlifehotels.com, free
THURSDAY November 27
Don't kid yourself. You live in New York. The most successful thing you've ever made in your kitchen is reservations. There's no need for you spend the day mashing sweet potatoes by hand like a 19th century pioneer woman. Go instead, like a chic 21st century person, to Pearl & Ash. Richard Kuo's downtown hot spot is offering turkey four ways in celebration of the day—turkey butter, turkey sausage, turkey Wellington and fried turkey wings.
220 Bowery, seatings every two hours from 3 to 9 p.m., pearlandash.com, $95
FRIDAY November 28
Home Alone 2: Lost in New York is the best holiday movie ever, even if it's impossible to get lost in New York (because it's a thoughtful grid system). See where it was a filmed and the settings of many more of your favorites films as On Location Tours offers its Holiday Lights and Movie Sites tour through January 1.
The Shops at Columbus Circle, 5:30 p.m., onlocationtours.com, $38. Children: $24 
SATURDAY November 29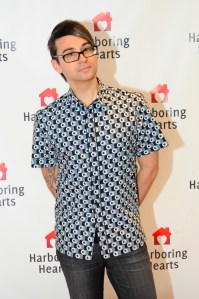 Buy now. Seriously. If you are left trying to make your way up Fifth Avenue halfway through December surrounded by joyful tourists you will not have a merry little Christmas. None of those tourists will either, because they'll all be bruised from New Yorkers elbowing them. Don't do that. Shop today. You'll not only be getting your shopping done early, you'll be supporting small business in the city. This year for Small Business Saturday, restaurants and shops throughout Nolita, including the Carson Street Clothiers, Egg Shop and Unis, will be open late. They're offering special surprise performances, DJs and cocktails. Project Runway alum Christian Siriano will also welcome customers and promises a "customized shopping experience" at his boutique. You'll get to drink some champagne, get your shopping done, and most importantly, for the rest of the month you'll get to smile smugly while everyone else scrambles up Fifth Avenue. I mean, from home. You can be smug in your apartment. Don't actually go to Fifth Avenue any time this December, for any reason.
Nolita, sundown, free
SUNDAY November 30 
O.K., fine, there's one good reason to go to Midtown during the Christmas season and that's to visit Holiday House, which raises money for the Breast Cancer Research Foundation. Until December 21, all of the rooms in the Academy Mansion will be decorated by some of New York's top interior designers. You can expect to see work from Kara Mann, Patrick James Hamilton and many more. In celebration of their 250th anniversary, Baccarat will also be turning the house's entryway into a dining hall. To be fair, seeing any one of these rooms will make you return home and think, "Should I rob a bank to pay Kara Mann's decorator fee? Which bank? Why do I live in squalor, such squalor?" But the room that made our own apartment feel the most squalid was the Fendi Casa one. Inspired by the great villas of Rome, the room is gorgeously decorated by Ally Coulter and features a great pair of Italian Venetian Grotto silver gilt armchairs. You may not be able to have a villa in New York, but it'll give you some idea of furnishings you might like to add to your Christmas list.
The Academy Mansion, 2 East 63rd Street, 11:00 a.m. – 5:00 p.m., holidayhousenyc.com, $35
MONDAY December 1
See everyone you've ever seen onscreen at The Angelika in real life at the 24th Annual Gotham Independent Film Awards. Tilda Swinton will receive the Actor Tribute and Bennett Miller gets the Director Tribute. The Special Jury Award will be given to Steve Carell, Mark Ruffalo and Channing Tatum for their ensemble work in Foxcatcher.
Cipriani Wall Street, 55 Wall Street, 6:30 p.m., ifp.org, $1,000
TUESDAY December 2
Lena Dunham, Janeane Garofalo, Andrew McMahon and Ingrid Michaelson will be performing in the Ally Coalition Talent Show, benefitting LGBTQ youth struggling with homelessness. I'd try to be snappy about this, but it just feels like a really good cause. And I'm sure if you go Lena Dunham will be snappy enough for both of us.
New World Stages, 340 West 50th Street, 8 p.m., $77, telecharge.com
WEDNESDAY December 3
Surely you're sick of Christmas carols by now. Go see a screening of The Return of the Violin. Told through the eyes of holocaust survivor Sigmund Rolat, the film looks at the life of the violinist and humanitarian Bronislaw Huberman. Joshua Bell and Mr. Rolat will be discussing it with NY1's Budd Mishkin following its conclusion.
92Y, Buttenwieser Hall, 7:30 p.m., 92Y.org/Concerts, $34