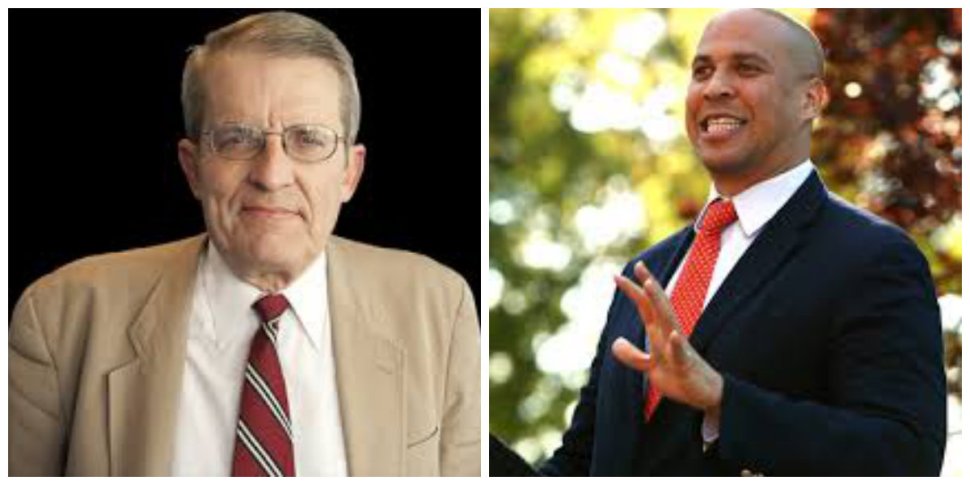 Polls are open until 8 p.m. as New Jersey voters today pick a U.S. Senator for the next six years.
Incumbent Sen. Cory Booker (D-NJ) faces Republican challenger Jeff Bell.
Voters will also pick their U.S. Congressional representatives.
CD1, CD2, CD3, CD5, and CD12 in particular have spurred interest this cycle.
In 1, state Sen. Donald Norcross (D-5) and Republican candidate Gary Cobb are vying in a Democratic-leaning district to replace the retired Rob Andrews.
In CD2, Bill Hughes, Jr., son of former U.S. Rep. Bill Hughes, is challenging incumbent U.S. Rep. Frank LoBiondo (R-2).
In 3, Republican insurance CEO Tom MacArthur and Burlington County Freeholder Aimee Belgard are vying for the seat of retiring U.S. Rep. Jon Runayn (R-3).
In CD5, Democratic challenger Roy Cho has stirred interested by virtue of an aggressive run at veteran incumbent U.S. Rep. Scott Garrett (R-5).
In CD12, a Democratic-leaning district, Assemblywoman Bonnie Watson Coleman (D-15) of Ewing and Republican Dr. Alieta Eck of Somerset are contending for a seat to be vacated at the end of this term by U.S. Rep. Rush Holt (D-12).
Other contests include a competitive Bergen County Executive's face-off between Republican incumbent Kathe Donovan and Democratic challenger James Tedesco.