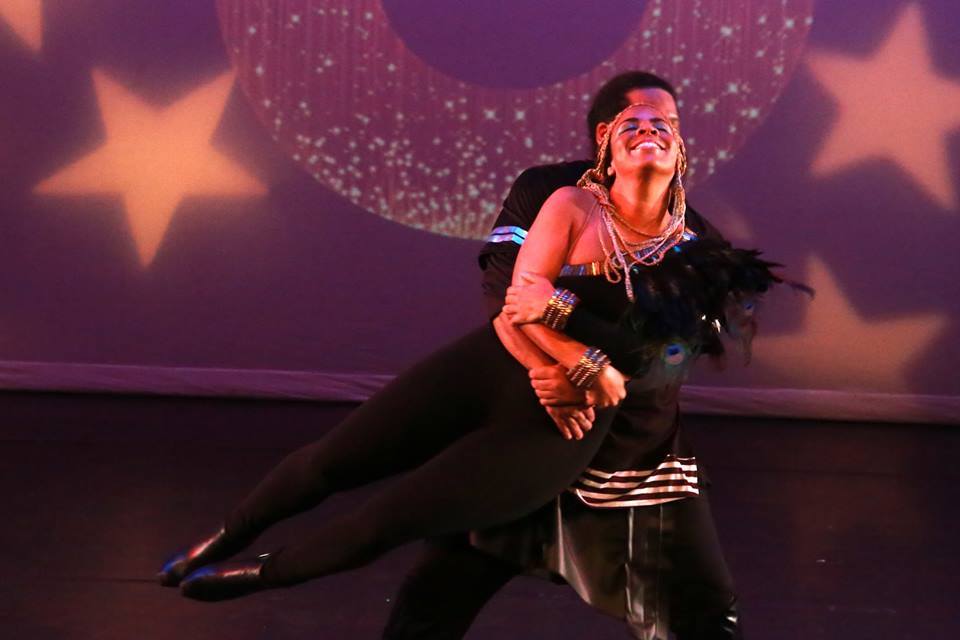 Brooklyn Councilwoman Laurie Cumbo's scintillating rhythmic moves won her first prize at a dance contest honoring Rev. Al Sharpton on Friday–continuing the proud tradition her predecessor, now-Public Advocate Letitia James, began in 2010.
Ms. Cumbo reported on Facebook, Instagram and Twitter that she practiced her routine with choreographer Jamel Gaines to the Jennifer Lopez/Pitbull collaboration "Live It Up" for three weeks before taking the stage at Long Island University's Kumble Theater for the Performing Arts in Brooklyn for the "Stars of NY" dance contest.
"Thank you to all who participated and attended!!!" Ms. Cumbo wrote, before adding the hashtag: "#winning."
Proceeds from the five-year-old competition fund scholarships for students at Brooklyn's Creative Outlet Dance Theater. According to a poster for the event Ms. Cumbo shared on her Facebook page, Inside City Hall anchor Errol Louis served as host, and Brooklyn District Attorney Kenneth Thompson was among the borough luminaries in attendance.
Ms. Cumbo is not the first councilwoman from the central Brooklyn neighborhoods of Fort Greene and Bedford-Stuyvesant to participate in the contest. Ms. James–Ms. Cumbo's predecessor–also trained with Mr. Gaines to dance, with less apparent success, to Aretha Franklin's "I Ain't Never Loved a Man (The Way I Love You)" at the first-ever "Stars of NY" event.
Ms. James' team said she was proud to see Ms. Cumbo following in her dance-steps.
"The Public Advocate has happily donated her time to Stars of New York Dance, a wonderful event that helps raise scholarship funds for low-income youth. She has worked with some of Brooklyn's finest dancers developing her routines, and is pleased that Council Member Laurie Cumbo, already a leader in Brooklyn's arts community, will be participating this year," said spokeswoman Aja Worthy-Davis.
Ms. Cumbo did not immediately respond to requests for comment.
Ms. Cumbo's act can be seen here:
[protected-iframe id="4f127e921084429cb328dc1b28492a63-35584880-66645959″ info="//www.youtube.com/embed/rss9okAvR0U" width="560″ height="315″ frameborder="0″ allowfullscreen=""]
Ms. James' can be seen here:
[protected-iframe id="cb8694fca0ab81feb68611d2ec683074-35584880-66645959″ info="//www.youtube.com/embed/ZWX1Ue_Rtac" width="420″ height="315″ frameborder="0″ allowfullscreen=""]