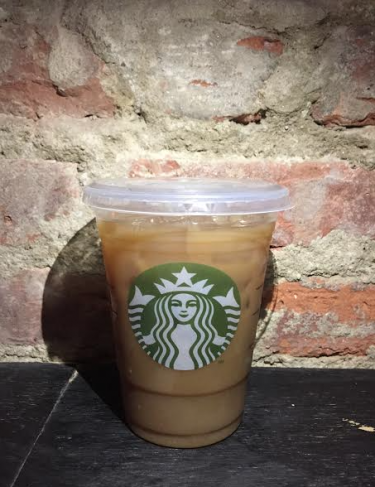 Few things herald the advent of the holiday season like the yearly re-introduction of Starbucks's holiday drink menu.
It's probably just the excitement of getting to taste something that's only made available for a short period every year, but there's something about those Gingerbread Lattes and Peppermint Mochas — and let's not forget the ambrosia that is the Pumpkin Spice Latte — that warm our cold, dark New York hearts.
This year, Starbucks served up an extra shot of excitement when it announced that on November 12, it would debut its first new holiday drink in five years: the Chestnut Praline Latte.
Consumed by curiosity about what this much-talked-about mystery beverage might taste like, we summoned a top-secret Starbucks insider who agreed to smuggle us a sample of the Chestnut Praline Latte before its scheduled release date. For reasons of privacy, our source asked to remain anonymous, so let's call them Deep Throat — no, Deep Roast.
Under Deep Roast's orders, we met Tuesday night in the corner of a small, dark bar. There, our source produced a tumbler, along with a Grande plastic cup of ice. As the latte had cooled significantly during the smuggling process, Deep Roast recommended we drink our sample cold.
Next, Deep Roast showed us how to properly taste test coffee. First, you smell it. Then, you lightly slurp it, so it coats the entire inside of the mouth. Finally, you take a sip.
We unscrewed the lid of the tumbler and sniffed. Our first thought: cereal milk. Upon further inhales, we also detected hints of chocolate, nuttiness and maybe something sort of… woodsy?
Next, we slurped. "Holy shit, that's sweet," we said immediately. We also noted a bitter, more savory note, which we guessed was coming from the roastiness — Deep Throat frowned at our use of the term "roastiness" — of the chestnuts.
At long last, it was time to take a full-on sip of the year's most highly anticipated beverage. Our hearts racing in the back of the dim bar, we tilted the tumbler toward our lips.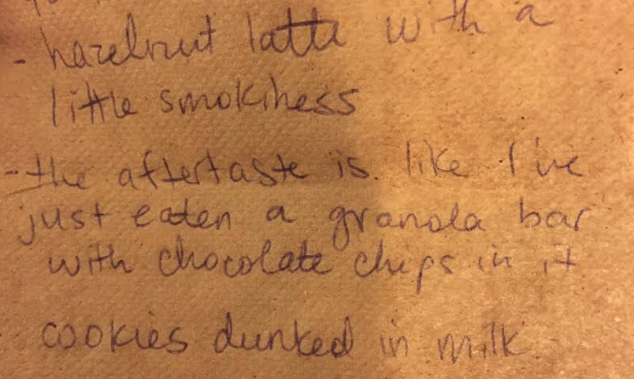 We didn't hate it, but we didn't love it. The smokiness and nuttiness gave the drink an undeniable holiday flavor, but it was also extremely sweet — overwhelmingly so. Imagine relaxing by a roaring fire in your favorite cozy Christmas sweater, and then suddenly being forced to chug a jumbo-sized pixie stick. That is the Starbucks Chestnut Praline Latte.
I continued to drink the latte over the ice Deep Roast had provided. On later sips, I noticed it did, in fact, taste like the milky dregs of a sugary cereal — maybe Raisin Bran. It also could have tasted like Christmas cookies dunked in milk. Other parallel flavors that came to mind were chocolate chip granola bars and milk chocolate almonds. The drink also didn't seem so far off from Starbuck's Hazelnut Macchiato, but if someone had added a dash of liquid smoke.
Overall, we think we'll like it better when we can order it hot, instead of iced. We also think we'll ask for it half-sweet, so it's actually possible to taste the espresso under all that sugary sugar.
We thanked Deep Roast for their services and left the bar, mentally preparing ourselves for one of those sugar- and caffeine-induced sleep nights that routinely come with drinking any Starbucks concoction past 8 p.m.