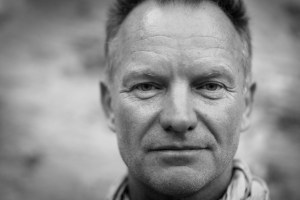 What's behind Sting's all-hands-on-deck decision to take over a principal role in his Broadway musical The Last Ship beginning Dec. 9? In part, it's that his Last Ship star turn, coinciding with the tourist-packed holiday season, could allow the show to bank cash after the steady losses since previews began on Sept. 29. (Sting will play Jackie White, the foreman of the embattled shipyard in the northeast of England.)
But the 18-time Grammy winner's motive could be a little closer to home than most people realize. According to investment papers issued for The Last Ship, Sting is, unbeknownst to many and generally undisclosed, one of the musical's lead producers. As technically among those controlling the production, he is entitled to a substantial share of any profits, in addition to royalties for the use of his songs.
Last week, ticket sales of the show fell 7 percent to $497,000, its second-worst-week to-date, according to data from the trade association the Broadway League.  While many critics sang the praises of Sting's songs, they faulted the book, credited to Brian Yorkey and John Logan, for blunting the show's emotional impact. (Some critics loved the show: The Observer's Rex Reed called it "first-rate". )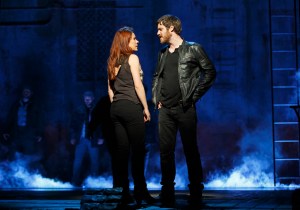 The question is whether a Sting box office bounce can sustain the production until Tony Award nominations are announced in May, which could provide another lift.
 A likely Tony rival had a soft first week of previews. The musical Honeymoon in Vegas, after a lauded tryout last year at the Paper Mill Playhouse in New Jersey, grossed $366,000 for seven previews, about a third of its potential. Producers are giving the comedy time to build before the official Jan. 15 opening – which is five days after Sting is scheduled to leave Last Ship.