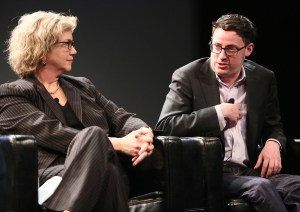 In a year when forecasting was taken to new heights with sites like FiveThirtyEight and The Upshot reporting on not only the percent chance of each party winning each race, but actually drawing enough interest in those models for the  tracking of the change in these percentages to be reported as news, it is hard to imagine any race being badly miscalled. But Ed Gillespie, the Republican Senate candidate in Virginia might make that happen. Mr. Gillespie, who leads Democratic incumbent Mark Warner by one percentage point with 90 percent of the vote counted could win a race that on election eve, he was given a three percent chance of winning by The Upshot and a less than one percent chance of winning by Nate Silver's FiveThirtyEight.
With Mr. Gillespie leading by only about 14,000 votes and roughly ten percent of the state's precincts still left to report, the race still could be won by the incumbent Senator Warner. If, however, Mr. Gillespie holds on and wins , it will be a big defeat for a Democratic Party that needs to win virtually every competitive Senate race to hold on to control of the Senate. The question of how Mr. Warner managed to lose this race will also be addressed by strategists wondering how they missed this, as well as by forecasters who will have gotten it wrong.
The next few hours will be critical for this race and for the U.S. Senate because if the Republicans win here, they will have some unexpected breathing room as the polls begin to close in the west. The next few hours could also be a nervous time for forecasters who might be embarrassed by what happens in Virginia.
Lincoln Mitchell is the national political correspondent for the Observer. Follow him on Twitter @LincolnMitchell.