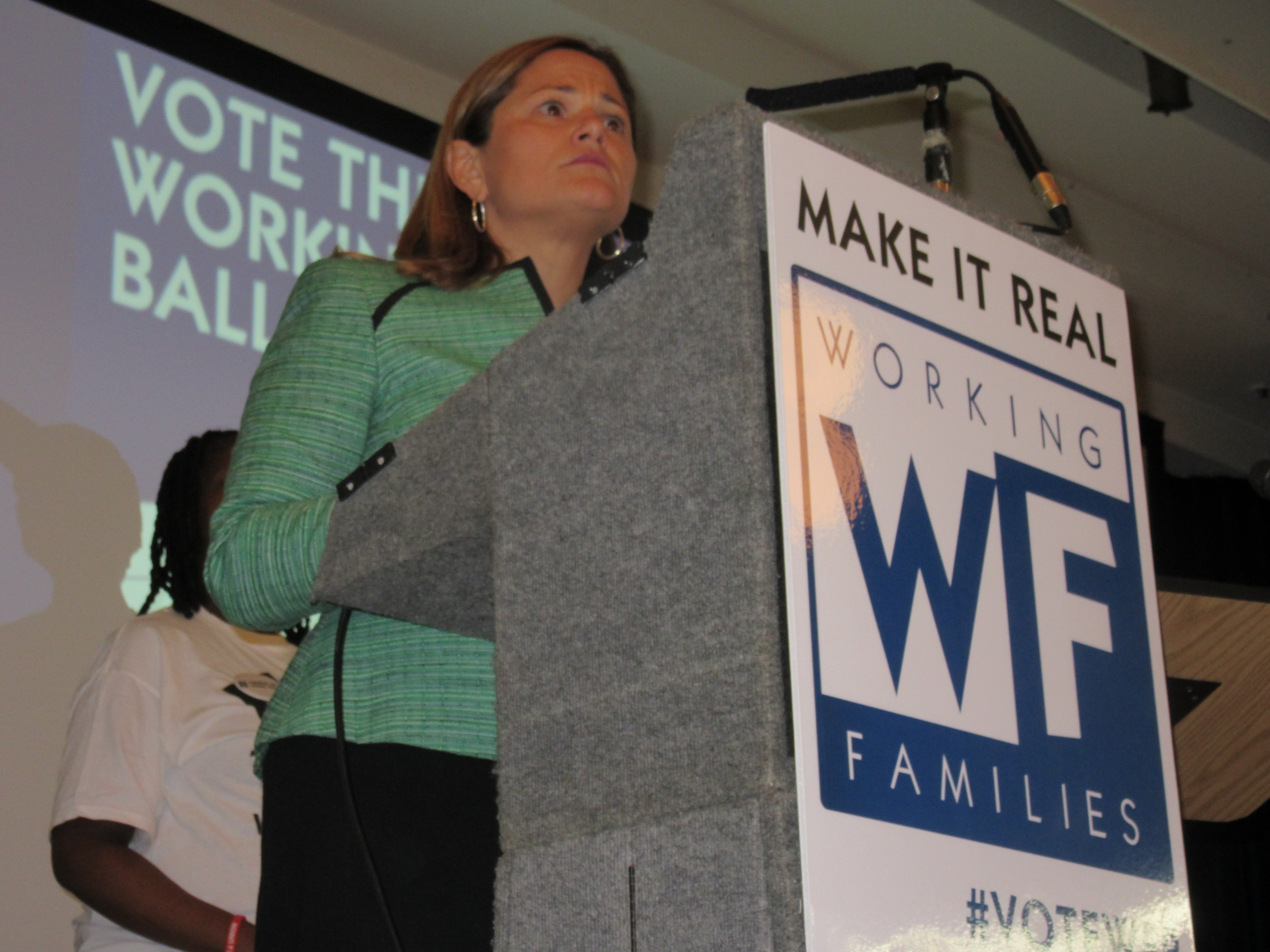 The labor-backed Working Families Party withstood what many have characterized as an attempt from its own candidate, Gov. Andrew Cuomo, to destroy it–but in the process got elbowed out of its row on the ballot by an insurgent Green Party led by gubernatorial contender Howie Hawkins.
After a series of increasingly desperate pleas for gubernatorial votes on their line–including an email blast from Executive Director Dan Cantor titled "Imagine a state with no WFP"–the party had picked up more than 108,000 votes for Mr. Cuomo as of this writing, more than double the 50,000 needed to cling to the ballot for four years.
But the party fell well short of its minor party rivals. The Conservative Party drew 210,000 votes for Westchester County Executive Rob Astorino and will retain its current C slot on the ballot. The Green Party ran Mr. Hawkins and pulled almost 165,000 votes in his bid for governor–his party will replace the WFP on Row D and the Working Families Party, to their chagrin, will spend the next four years on Row E of the ballot.
The downgrade is likely the fallout of its controversial decision to support Mr. Cuomo. The party was a longtime critic of the governor's conservative fiscal policies, but voted at its convention in May to endorse the him for a second time in exchange for his promise to help flip the State Senate into Democratic hands.
After securing the party's backing, however, Mr. Cuomo not only failed to actively campaign for any Democratic State Senate candidates but worked with former Council Speaker Christine Quinn to create a new Women's Equality Party. Ostensibly intended to promote the anti-discrimination, pro-choice Women's Equality Agenda, many, including executives at the WFP, viewed the new ballot line as a ploy to siphon vital votes from the WFP.
"Governor Cuomo promised to take back the State Senate," fumed WFP State Director Bill Lipton. "Instead, he squandered millions on a fake party, and left millions more in his campaign account as New York Democrats in the legislature and in Congress withered on the vine. But he couldn't sink WFP and we're not going anywhere, except back to Albany to fight for working families. Our party is needed now more than ever."
The WFP tried to blunt the WEP's appeal by having female pols like Public Advocate Letitia James, Council Speaker Melissa Mark-Viverito and Congresswoman Nydia Velazquez–plus prominent feminists and celebrities like Gloria Steinem, Cynthia Nixon and Whoopi Goldberg–record video vows to vote on the Working Families line.
The Women's Equality Party was just 800 votes shy of obtaining ballot status as of last night, with thousands more votes to be counted.
Mr. Cuomo derided the WFP as a "fringe party" last week, comments he later walked back, and seemed to deliberately flout its union backers by promising to take a hard line against teachers and other public servants. Emails sent in support of the party in the final days before the election attacked the governor even as it encouraged people to vote for him on the WFP line.