Whether you're an unabashed lover of mainstream radio hits or a diehard fan of the underground scene, there's no denying that 2014 was a banner time for brand new artists. With countless new names introduced this year, here are (what I think) are some of the best debuts of the past 12 months (with some wiggle room). Last year, most of these acts were merely prepping and dreaming of music industry success and in 2014 they made their respective introductions in a big way.
This college-aged duo who constantly earns the moniker of a '60s throwback act is so much more than that. With catchy melodies and a stripped-down sound, their musicianship and harmonies are some of thee most skillful of the year and stand-out tracks Hold the Line and Secrets are emotionally layered and offer a glimpse into the future of the craft. And even though they're young, the duo has pedigree performing as a part of various acts throughout their adolescence until combining to make their debut EP this year.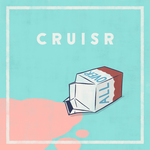 CRUISR – All Over
I dare you to listen to CRUISR's EP All Over and not get their insanely catchy tracks inside of your head for extended periods of time. CRUISR sometimes gives you hints of Maroon 5, only with better lyrics and if Maroon had any trace of a cool factor left. If CRUISR's tracks (like the title song All Over and the exemplary Kidnap Me) aren't all over the radio by this time next year, then Adam Levine himself must have squashed the rise of the best pop rock group in years.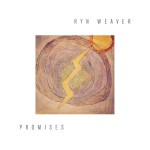 Ryn Weaver – Promises
Sure, Ryn was sort of the "hip" thing to listen to this past summer after her tracks went viral on SoundCloud after coming out of "nowhere," but here's the thing… her songs are pretty good. Granted, she did have help from industry bigwigs like Passion Pit's Michael Angelakos and pop darling Charli XCX, so she didn't entirely rise from oblivion, but with all of the main ingredients of a future pop star (good tracks, powerful friends, and major buzz for Promises), Ryn's future in music is very promising. (See what I did there?)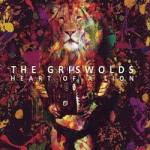 The Griswolds – Heart of a Lion
I had no idea what an Australian pop rock band sounded like until I heard the Griswolds. From the peculiarly titled Beware of the Dog (who's chorus belts out, "Now you're f—- crazy!") to the synth-driven Right on Track, The Griswold's unique and catchy sound was more than enough to pluck them from Outback obscurity and into one of the best debut acts of the year.
Title track Weekend from Portland-based Priory is the most mainstream pop song of the year that isn't mainstream- yet. With slick guitar riffs, humungous production, and lyrics referring to working all week and letting loose on the weekend, this is what would happen if Katy Perry fronted a cool indie band.
So technically Rae Sremmurd's debut doesn't get officially released until January 5, but they will always be considered an act who broke big in 2014. With two fresh takes on the hip-hop genre (the infectious No Type and bouncy No Flex Zone), if Rae Sremmurd is throwing a party I desperately want to be invited. (Seriously, email me.)
Tinashe took a long-defunct genre- female R&B- and transformed it into something cool again, largely thanks to pitch perfect tracks like 2 On (which features a filthy verse from ScHoolboy Q.) and Pretend (with the help of New York- mainstay A$AP Rocky).
It's not a debut, but it might as well should be. When everyone heard little Nick J was coming out with a solo album, you could have heard the music industry's eyes collectively roll. However, Nick did everything right when trying to reinvent his sound, including hooking up with some of the best producers in the biz who helped him craft a sexy, hip album that's actually … good. Who knew?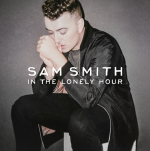 Sam Smith – In The Lonely Hour
Old ladies love him, young guys love him and teen girls love him- that's not an easy thing to do, but with a stunning debut album that's probably going to scoop up all of the Grammys come January, Smith's talent is as undeniable as his future staying power.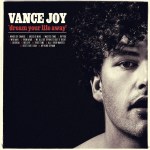 Vance Joy – Dream Your Life Away
As hard as it is for an acoustic act to break through, Vance Joy did so in a big way this year. Despite the fact that you couldn't escape the sounds of lead single Riptide, Vance Joy's other tracks on Dream Your Life Away are all as equally nuanced, skillful, and layered. Plus, you must be doing something right when the Queen of All Music, Taylor Swift, invites you to go on tour with her.
Honorable Mentions: G Eazy's bay area rap stylings on These Things Happen were awesomely subtle and featured slick production; Tove Lo's Swede-pop on Queen of the Clouds was all killer no filler; Bad Suns' rocky Language and Perspective is a breath of fresh air for the ailing genre.