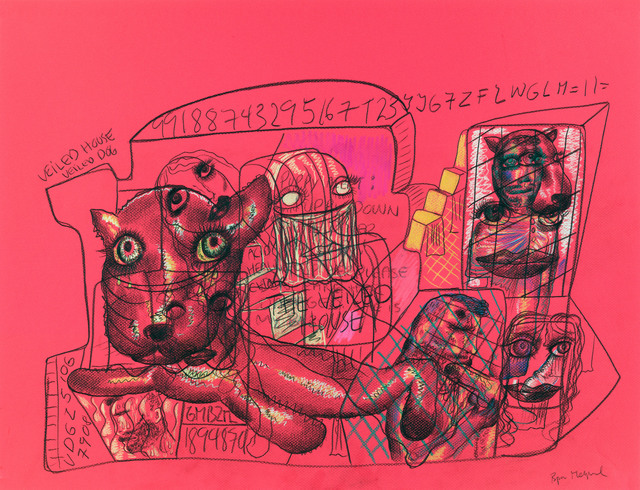 NADA Miami Beach will open its doors Thursday to fairgoers from all over the world. The 12th edition of the fair runs December 4 through 7 at the Deauville Beach Resort, and boasts 74 galleries between its main section and projects section. And for those who don't know, NADA is the only American fair on the scene organized by a non-profit.
Here are the five booths we won't miss on opening day—and neither should you!
Christian Berst Art Brut, (Projects Section) Booth 2.10
Paris's only gallery dedicated to Art Brut (also referred to as "outsider art") will be showing a solo presentation by Cuban artist Misleidys Francisca Castillo Pedroso. Born hearing impaired, she creates drawings, paintings, and cutouts of male mythological creatures. Since the works are taped directly to the wall, the brown pieces of tape secured to the figures' silhouette become an integral part of the work.
Creative Growth, Booth 2.68
Creative Growth is an Oakland-based arts organization for developmentally disabled adults, as well as an art gallery. Works on view will include John Hiltunen's animal-headed collaged portraits, ceramic figures by David Parsons, and collaborative 40th anniversary prints by big names like Anne Collier, Trisha Donnelly, Nate Lowman, and more.
Eleven Rivington, Booth 4.01
One artist that stands out at the Lower East Side gallery's booth will be Mika Tajima for her "Epimelesthal Sautou (Take Care)" series, large thermoformed acrylic structures that looks like empty Jacuzzis coated in bright, spray painted enamel color gradients. Also featured are works by Jackie Saccoccio and Lisa Ruyter.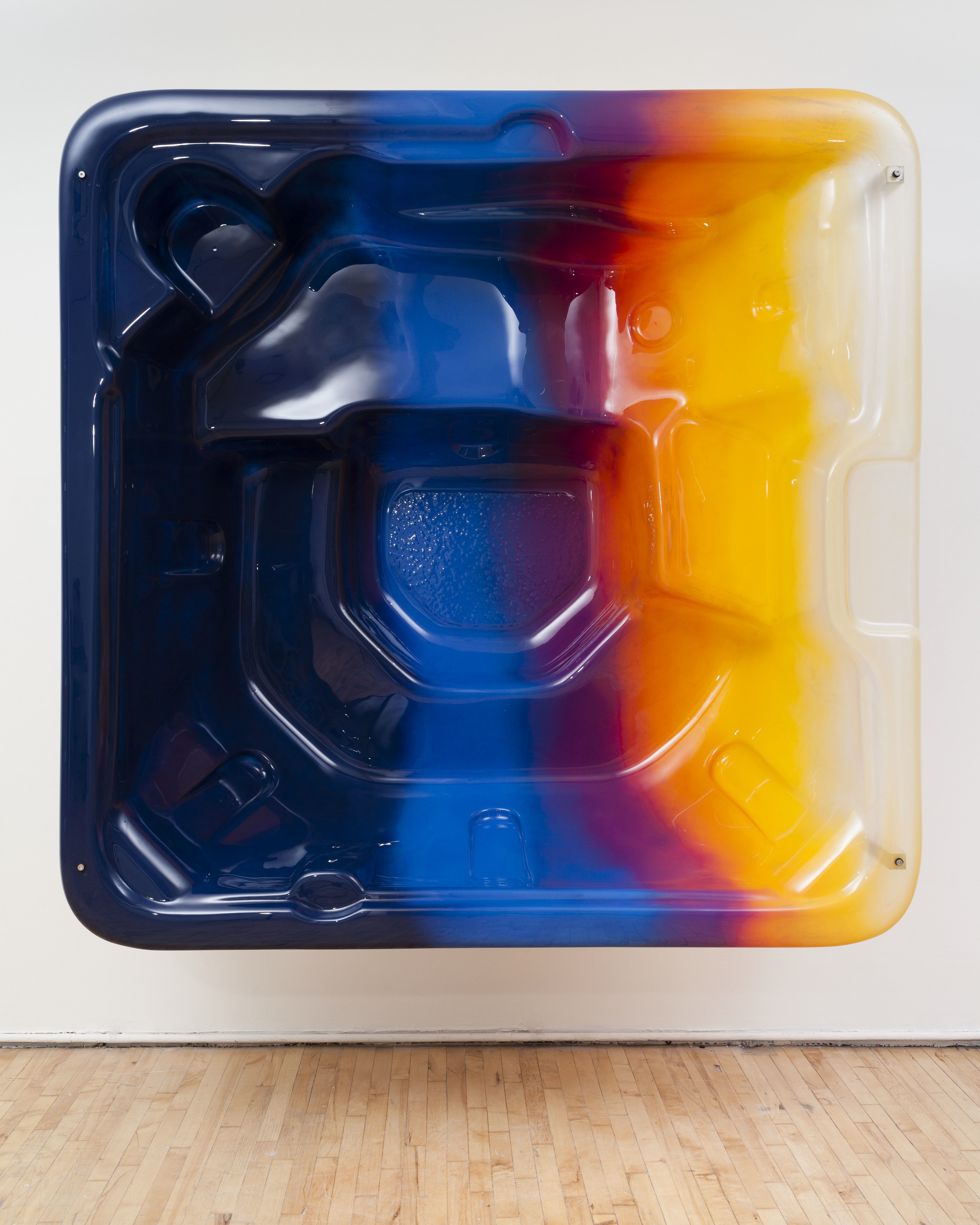 Recess, (Projects Section) Booth 2.16
John Miserendino's paintings created with stone and dye are mesmerizing; hues of purple, green, pink, yellow and more bleed together through cracks and fissures in the stone blocks. Other highlights include pieces by Kalup Linzy, Clifford Owens, and A.L. Steiner.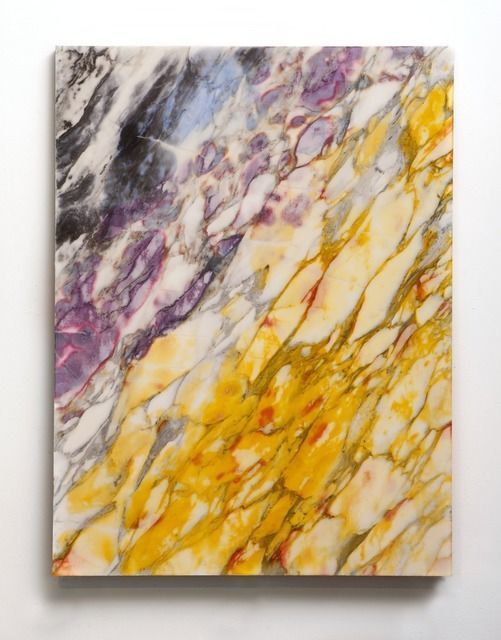 Rod Bianco Gallery, Booth 4.08
The Oslo gallery is presenting a solo booth of Bjarne Melgaard drawings. The works are mock-ups for a possible mobile dwelling for the planet Mars. Ultimately, the goal is to have the drawings realized, at life-scale, by Norwegian architects at Snøhetta.