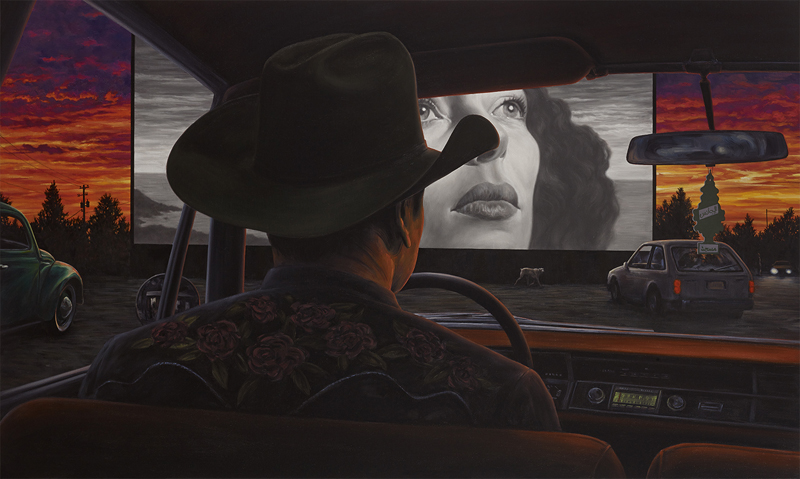 This year Pulse Miami Beach celebrates its tenth anniversary with a new location at Indian Beach Park, and an exhibitor list of over 60 galleries and 160 artists. The fair will run December 4 through 7, and is split into several sections that include Impulse (spotlighting emerging galleries), Projects (large-scale installations, sculptures, and performances), and Points (alternative gallery models and non-profit spaces), in addition to a varied list international galleries that make up the main exhibitor section. The prospect of selecting five standout booths to highlight is a daunting challenge—especially with so many exhibitors previewing work from the fair on Artsy—but nonetheless, here are the galleries we're looking forward to seeing most at Pulse's tent this week.
Gallery Poulsen, Copenhagen (Booth D5)
The gallery is located in Denmark, but it will be showing a quartet of American artists at Pulse Miami Beach. Aaron Johnson's psychosexual, character-filled compositions are recognizable for their bright colors, nightmarish subjects, and encyclopedic cultural references. Barnaby Whitfield's pastels on paper stay within the same vivid color spectrum of Mr. Johnson's work, but take a giant step toward figurative realism and a leap into Surrealist territory—with an emphasis on the erotic. Jean-Pierre Roy and Eric White's oil paintings tackle film genres like science fiction, and noir; Mr. White collaging Hollywood close-ups from the view of the front seat of a car, and Mr. Roy playing with scale, landscape, and alternate dimensions, often through self portraits.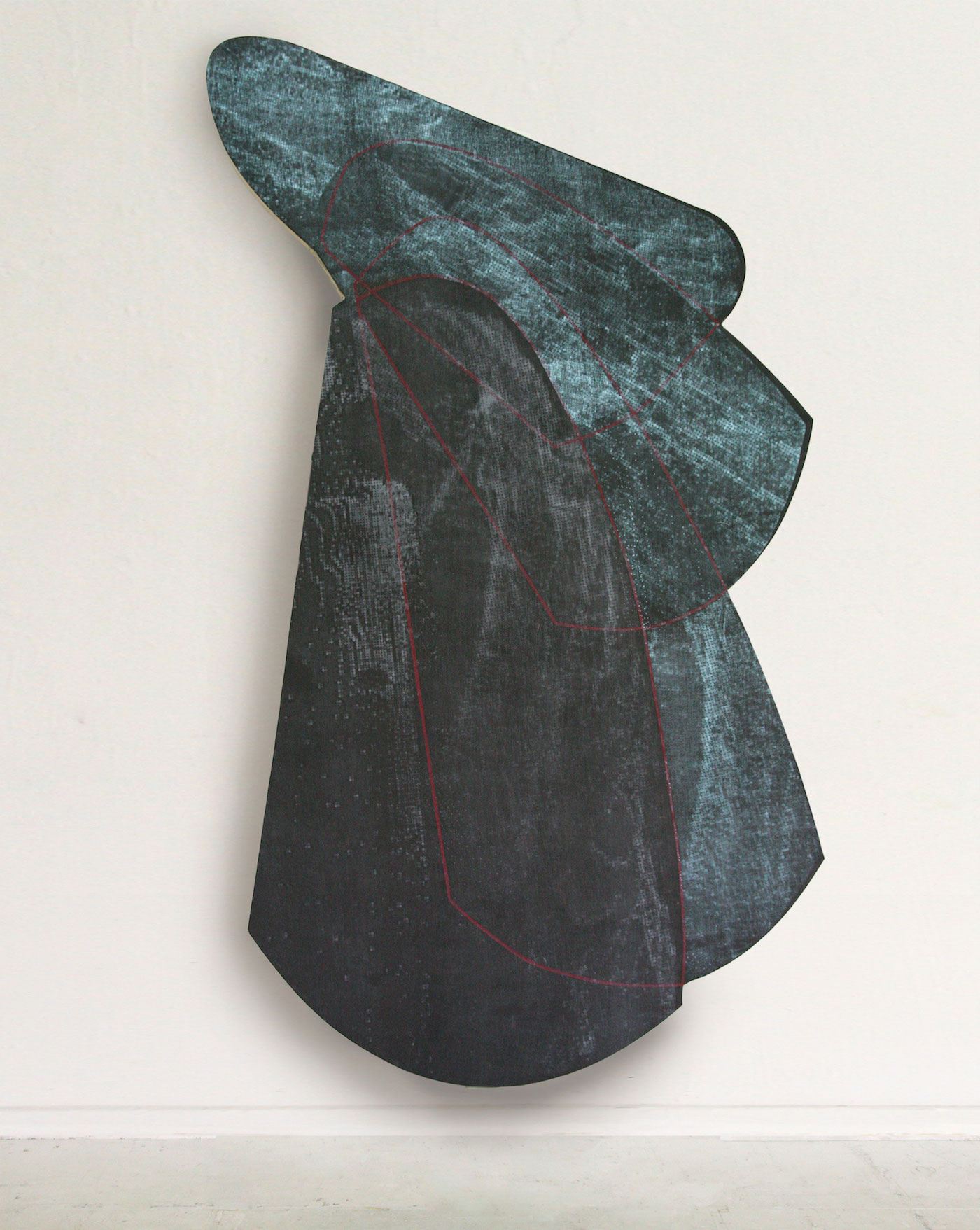 Gusford | los angeles, Los Angeles (Booth C17)
Last year's Pulse Prize went to Hassan Hajaj for his solo booth with this L.A. gallery. This year, Gusford is once again participating in the Impulse section with a single artist; this time it's Singapore-based Genevieve Chua. Her recent large-scale screenprints on geometric canvases—shown at the gallery last July—are based on the cicada, all of them titled after the loud, chirping insect.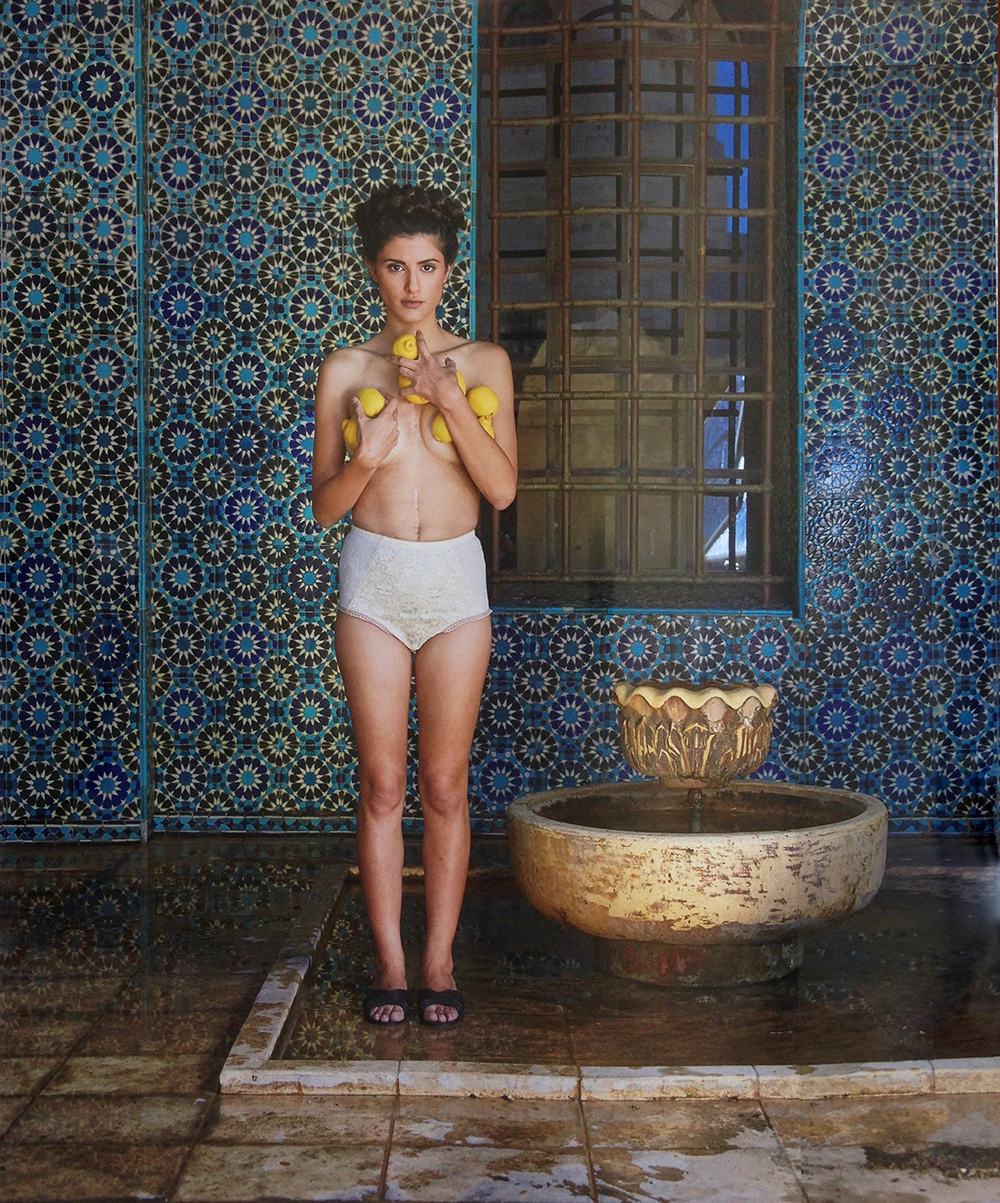 Shulamit Gallery, Venice (Booth A6)
This Venice gallery has a duel focus, and splits its roster between contemporary Middle Eastern artists from a variety of backgrounds and artists whose work is reflective of modern Jewish diaspora. The gallery will be exhibiting three artists. Tel Aviv-based Tal Shochat's photographs were featured in a 2012 solo show at the National Museum of American Jewish History in Philadelphia. Abi (2014) is a series of stacked hour-glass-shaped, epoxy-resin sculptures by Los Angeles artist Kamran Sharif that glow with a brilliant blue light. And Tehran-based Shahab Fotouhi's photo series "Establishing Shot; Interior, Night – Exterior, Day; without Antagonist and Extra" juxtaposes the transcript of a 2009 Iranian presidential campaign debate against bucolic scenes of the country's waterfalls.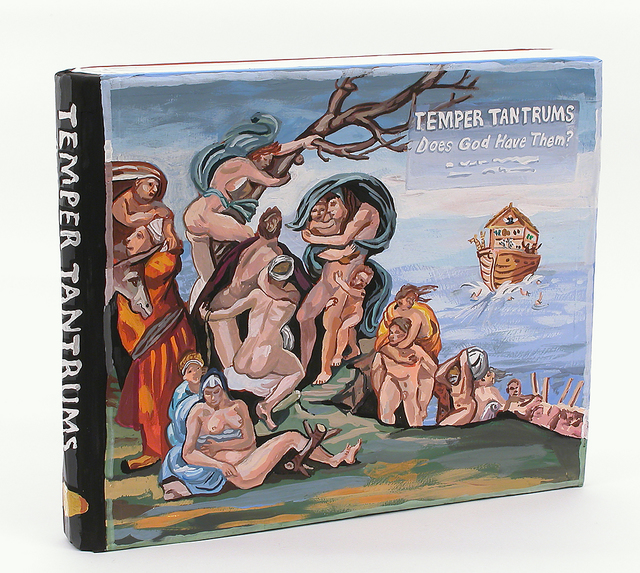 McKenzie Fine Art, New York (Booth C12)
The Lower East Side gallery will show the work of two female artists: Reed Danziger and Jean Lowe. Ms. Danziger's work is created through a combined process of silkscreen, drawing, and painting. The results are linear, organic forms that mimic cellular organisms and intricate textile designs. Ms. Lowe's tongue-and-cheek, text-based enamel on papier-mâché sculptures of books (she's been making them for over 20 years) are satirical self-help, business, and health titles.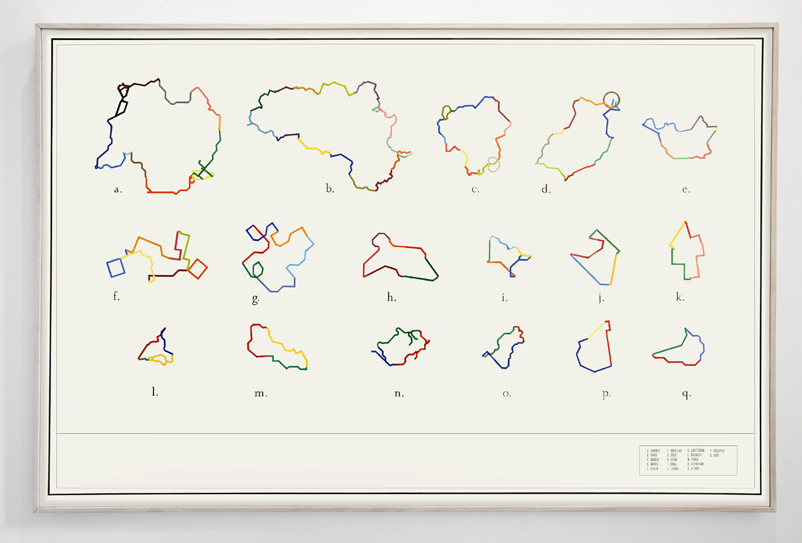 Rosa Santos, Valencia (Booth A1)
Coming all the way from Spain to show the work of Peruvian artist Andrea Canepa, Rosa Santos's booth is sure to be a strong one at the fair. For her 2014 drawing series "The Lines," Ms. Canepa has organized all of the visual data that comprises Europe's Metro lines numerically and by color, re-ordering and re-joining them into new forms and compositions.
Pulse Miami Beach is located at Indian Beach Park, 4601 Collins Avenue, Miami Beach; open Thursday December 4 through Sunday December 7; see Pulse's website for hours and ticket information.