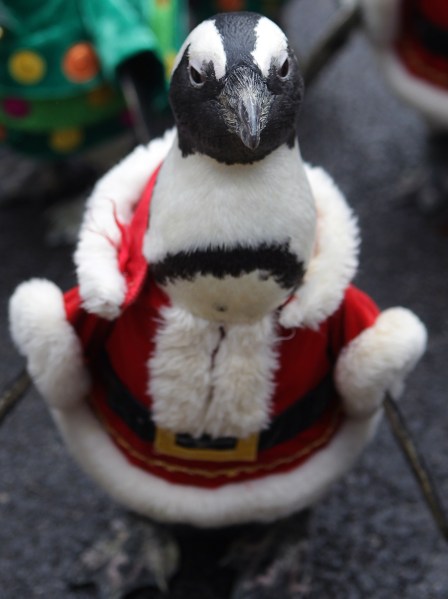 Every December, editors, reporters and opinion columnists alike scramble to come up with new ways to write about a holiday—Christmas—that is yearly bludgeoned in the press by uninventive coverage.
Whether it's a rehashing of the "December Dilemma" for the umpteenth time or Nicholas Kristof beginning one of his columns with the sentence "Merry Christmas!," it seems you can't escape the repetitiveness of it all.
But there are some pieces that stand out amid the din, whether for their humor, their anger, their wit, their imagination, their unsentimental warmth or their all-around incisiveness. Here are nine of them.
1. "Christmas Story," by H.L. Mencken (1944)
2. "Remembrance Is Sufficient," by E.B. White (1954)
3. "Frankincense and Whirr," by Hank Stuever (2000)
4. "Bah, Humbug: The Horrors of December in a One-Party State," by Christopher Hitchens (2005)
5. "Beating the Post-Holiday Blahs," by The Onion (2011)
6. "Christmas Day: How It Was Observed in the City," by The New York Times (1860)
7. "What Would Happen If We Really Went to War Against Christmas?," by Tim Murphy (2013)
8. "The War on Jewish Christmas Must Be Stopped," by Daniel W. Drezner (2014)
9. "Why Eating Chinese Food on Christmas Is a Sacred Tradition for American Jews," by Marc Tracy (2010)