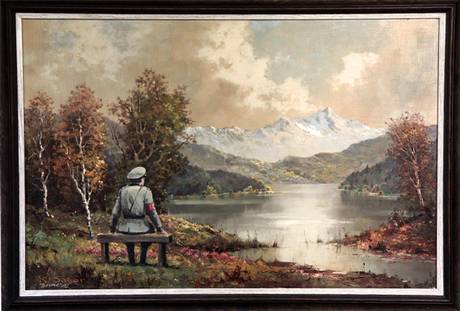 Mega film producer Harvey Weinstein was once a Banksy collector but has soured on the anonymous artist and taken his work down and put it away, Weinstein writes in his column on Deadline.com. He credits his awakening to the Tim Burton film Big Eyes, which tells the tale of Walter Keane taking credit for his wife Margaret's work. "What if Banksy has a Mrs. Banksy locked in a closet somewhere?" Weinstein, a producer of the Burton movie, asked last week. He then challenged the mystery artist to go public—and to paint his office. Of course, the impresario may just be trying to garner publicity for the film, which opened soft over the holidays, trounced by hobbits.
Tracey made her bed but did she lie in it? The Sunday Times of London asks about an Oxford academic's claim that the infamous rumpled-bed artwork by Emin is, at best, staged.
The United Kingdom's contemporary art exhibition space fig-2 will exhibit 50 shows in 50 weeks, recreating a popular 2000 experiment.
The Syrian war has damaged nearly 300 cultural heritage sites, a new report covered by the Los Angeles Times concludes.
The Nasher Sculpture Center has partnered with five other institutions, including four in France, reports Culture Map Dallas, to launch the French Sculpture Census, a digital archive of 7,000 French sculptures that are in American museums or public buildings.
Senator Chris Murphy, a Democrat from Connecticut, has proposed fixing the now-stationary mobile by Alexander Calder which sits in the Hart Senate building, the Wall Street Journal reports.
Storefront for Art and Architecture, along with the New Museum and the city's Department of Transportation, is launching a competition for the design and construction of a work of "Street Architecture."