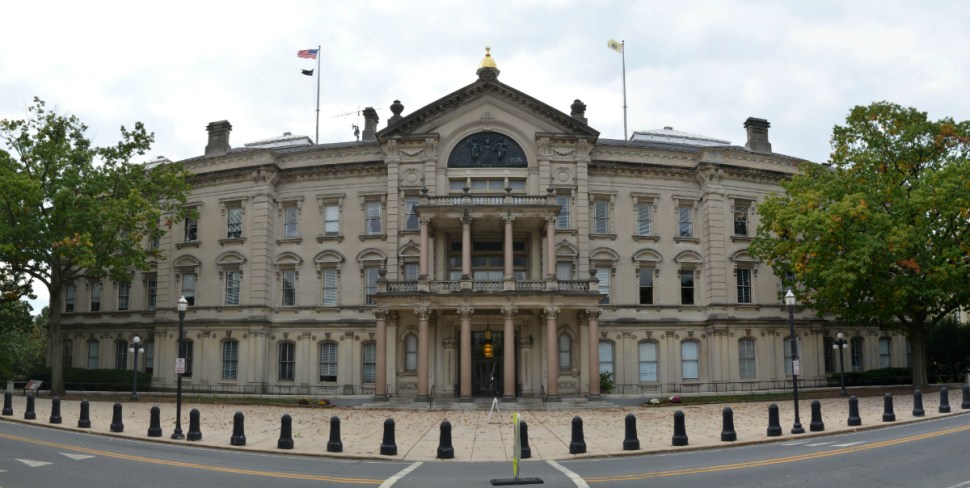 TRENTON — Members of the Assembly Labor Committee this morning released 5-2-1 a bill that would extend protection for public workers who disclose employers of governmental mismanagement, waste, and abuse — continuing a wave of legislation discharged in the wake of last year's scandal surrounding the closing of commuter lanes at the George Washington Bridge and problems at an embattled Port Authority.
The legislation (A-3833) — which "provides protection against employer retaliation for an employee who makes disclosures, provides testimony, or objects or refuses to participate in any activity, policy or practice of the employer, or another employer in a business relationship with the employer, that the employee reasonably believes is a substantial waste of public funds by a governmental entity or is a gross mismanagement or an abuse of authority by an employer that is a governmental entity" — was passed with little debate.
Jeff Tittel, New Jersey Director of the Sierra Club, lauded the measure for its potential to "help reform government, make government more responsible."
"We support this because as an environmental organization, a lot of what we do is dealing with government agencies, and we've seen time after time [examples of government abuse]," he said.
Part of the bill's impetus comes from issues with transparency and corruption at the Port Authority, which were exposed after investigations into the Bridgegate scandal found that members at the bi-state agency had been possibly involved in what many now believe to be a politically-motivated stunt at the George Washington Bridge. Assemblywoman Valerie Vainieri Huttle (D-37), one of the bill's main sponsors, noted that in a statement released shortly after its release.
"The terrible abuse of government power that occurred at the George Washington Bridge out of the Port Authority that threatened public safety would never have happened had workers been free to come forward with the truth," said Vainieri Huttle. "We know based on public testimony that Port Authority professionals feared they would lose their jobs if they spoke up. We can never let that happen again. We need to protect those who do the right thing."
Assemblywoman Annette Quijano (D-20), another sponsor, added: "We've seen too many cases of corruption or mismanagement in New Jersey that could have gone unchecked if an employee felt safe coming forward. It's time to provide protection to employees who do the right thing and keep the public trust as their priority. Threats and intimidation have never been acceptable. This bill makes that clear."
The bill, an identical version of which has yet to pass the Senate, comes on the heels of a number of other measures that have been passed by New Jersey and New York's legislatures and that were produced in response to Bridgegate. On Tuesday, lawmakers from both legislatures called on the states' two governors to approve those measures, which include provisions to enhance both transparency and accountability at the Port Authority, requiring mandatory annual reports by the agency to both states' legislatures and whistleblower protections for employees who report what they believe to be impropriety, and others which would subject the agency freedom of information laws, requiring the agency to turn over any documents deemed public by either of the two states.