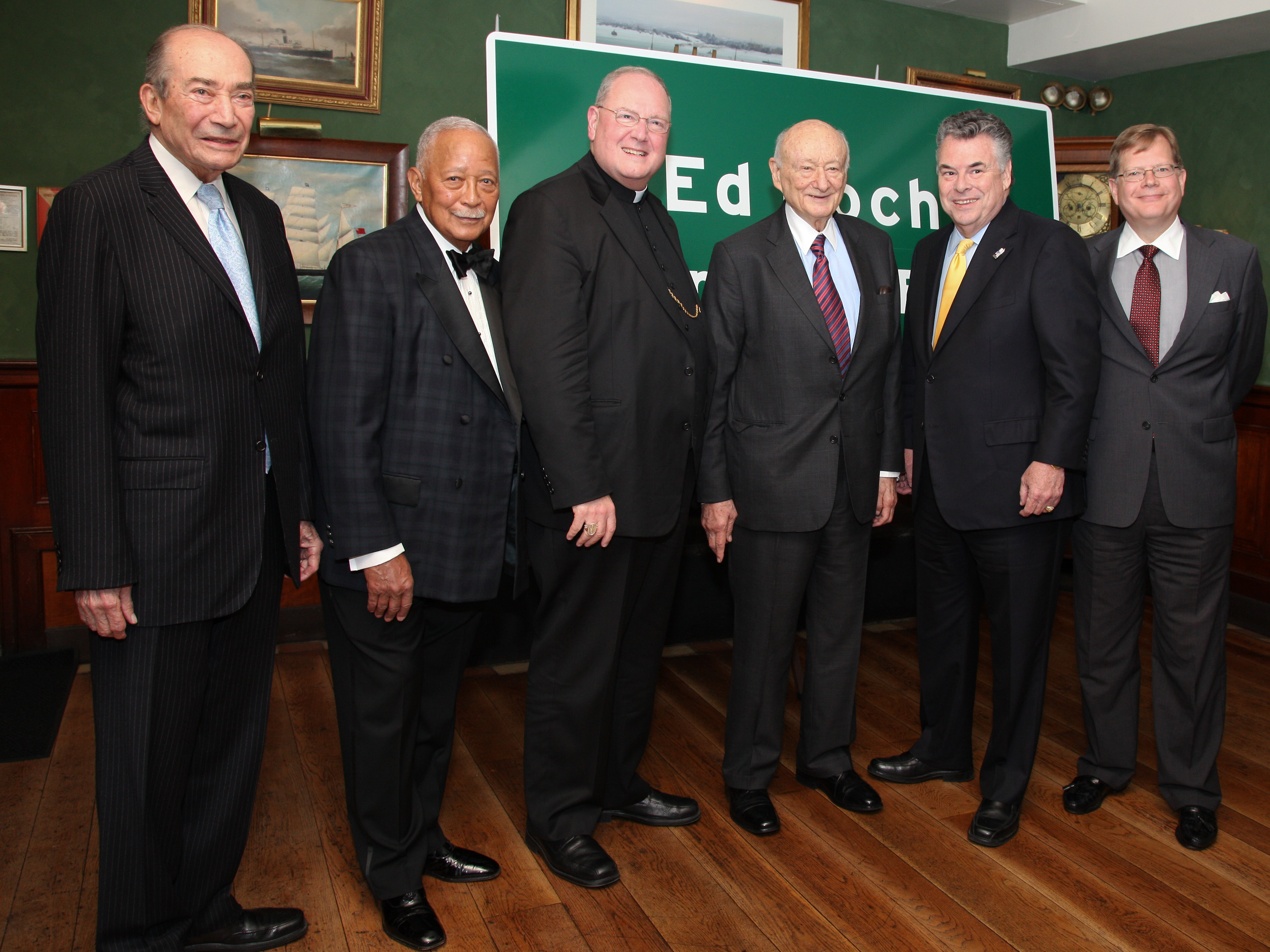 The widow of the late former Bronx Congressman Herman Badillo today slammed Mayor Bill de Blasio on the radio for failing to appear or to even offer condolences for the history-making official's funeral on Sunday.
Speaking on the Geraldo Rivera radio program, Gail Badillo blasted Mr. de Blasio for his absence from the memorial, which former Mayors David Dinkins and Rudolph Giuliani attended, as did Congressmen Charles Rangel and Jose Serrano, along with a host of other New York City notables. Badillo was the first person born in Puerto Rico to be elected to the House of Representatives, and then later served as a deputy mayor in the Koch administration and in a number of roles under Mr. Giuliani, before unsuccessfully seeking the Republican nomination for mayor in 2001.
"What a terrible insult. What a terrible insult," Ms. Badillo said, suggesting the absence was a slight to New York's entire Latino population. "Here the mayor is supposed to represent all the people, and there are a few Hispanics in this city, maybe he should take notice."
She noted that other high-profile politicians who were unable to attend phoned in their sympathies—but that Mr. de Blasio did not.
"Not even a phone call. Hillary Clinton called," Ms. Badillo said.
Mr. de Blasio put out a statement upon Badillo's death, and ordered flags at City Hall and other municipal buildings flown at half-mast. His office said the mayor would be reaching out to the Badillo family.
"The mayor regrets he was unable to attend the funeral services yesterday, and he will be contacting Mrs. Badillo to express the condolences of a New York City grateful for Herman Badillo's extraordinary leadership and service," spokesman Phil Walzak said.
This story has been updated with comment from the mayor's office.