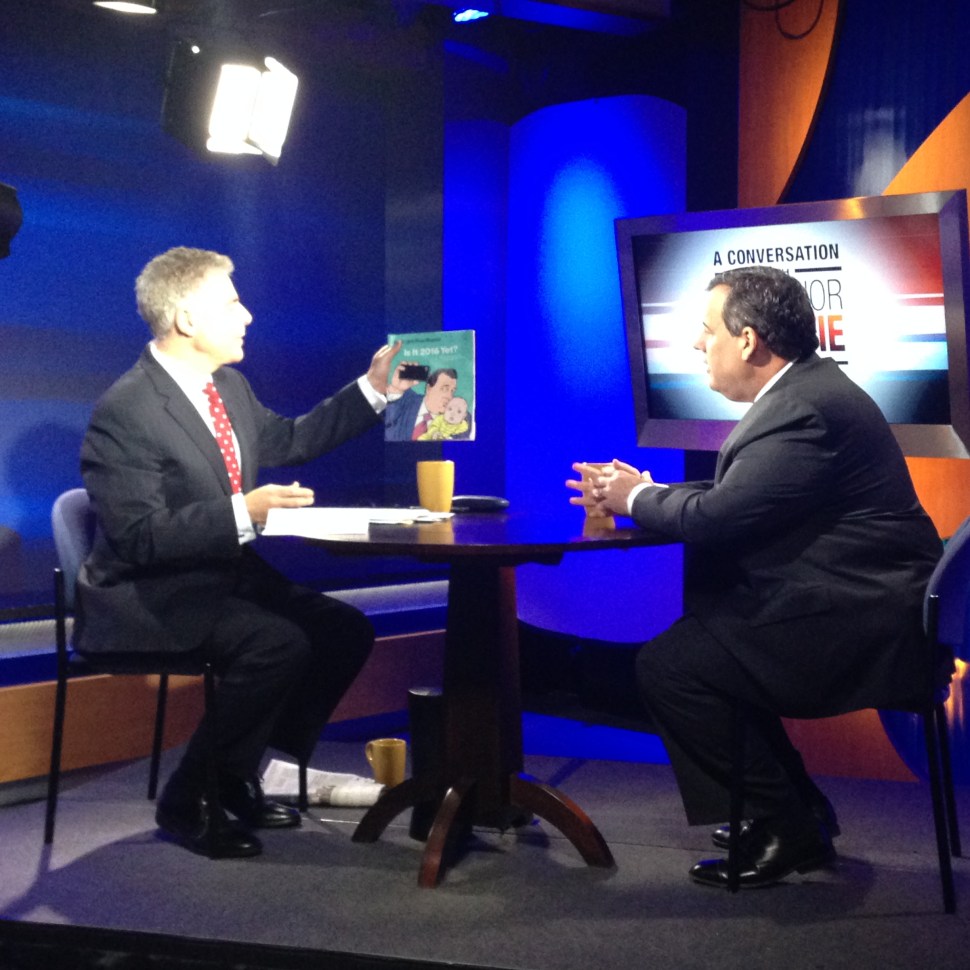 Viewers of the governor's 1-hour live television interview by Steve Adubato, Jr., saw a humorous, engaged, but very careful chief executive, someone determined not to be goaded into making any news, despite many attempts by a host with whom he clearly shares a special rapport.
The closest home viewers got to hearing something newsworthy was when the governor, widely considered to have presidential ambitions and perhaps with a Republican primary in mind, said, "Gun laws in New Jersey might be a little too strict."
But some of what went on before and after the show was, if not quite headline material, at least of interest to political junkies.
All those wondering about the governor's surprisingly agile—and very funny—dance moves on Jimmy Fallon learned that the gov came by "The Lawn Mower" and the "Don't Make Me Turn This Car Around" with the help of a … wait for it … choreographer. That's right, the governor said that the hilarious Evolution of Dad Dancing bit he did on the Tonight Show, currently viewed 7-1/2 million times, was learned with the assistance of one lesson with a female dance instructor.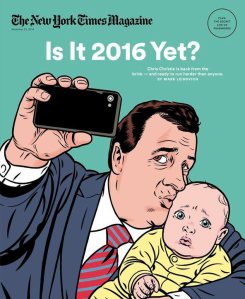 Then there was the New York Times Magazine, which recently featured Christie on its cover. Before the show, Adubato held the issue up and asked the governor if he liked the cover illustration, which depicts the governor in campaign mode, taking a selfie while kissing a baby. Christie told him, "They wanted to do a photoshoot of me, and I was like 'Aren't there enough photos of me out there for you to choose from?' They said, 'No, we want to shoot you pensive and then laughing' and all these moods and attitudes. I told them no, so they went with a cartoon and I kind of like it."
This segment revealed a wee bit of a media scandal, in this age of dubious fact-checking. There was a segment that both Adubato and Christie recorded for a different program being produced by local public television, about the impact Italian-Americans have had on New York and New Jersey. Adubato asked Christie about the line in the Times magazine that reads, "His grandmother, a Roosevelt Democrat who was born on a boat from Sicily, introduced him to politics." In fact, Christie said, his grandmother was born in the US. It was his grandfather who was born on the boat from Sicily.
Finally, there was a funny and nice thing that occurred.
Adubato got several vibrating cel phone calls during the interview. After it was over, the governor said, "What ninny is calling you during your own show?"
Adubato confirmed what many suspected — the call was coming from his legendary father, Steve Adubato Sr., who he presumed was calling in with suggested questions.