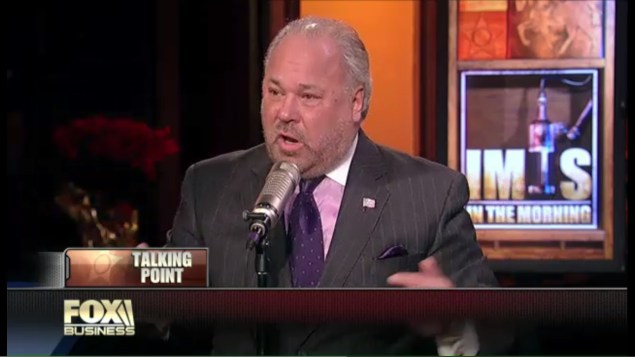 Bird got his tongue?
Mayor Bill de Blasio had very little to say today about a possible mayoral challenge from Bo Dietl, a Republican ex-police detective who repeatedly called Mr. de Blasio "big bird" during a television appearance this week.
"It's a democracy. Every can run who wants to run," Mr. de Blasio, smiling painfully, told the Observer. He paused for a full second before responding.
Mr. de Blasio, a Democrat, addressed the potential Dietl candidacy at One Police Plaza, where he first spoke at a NYPD promotion ceremony. Mr. Dietl attended the ceremony, according to a tweet from a Capital New York reporter.
Mr. Dietl first made it clear he wanted to launch a quixotic bid against Mr. de Blasio, who will likely seek re-election in 2017, last Monday on Fox. Egged on by radio host Don Imus, Mr. Dietl slammed Mr. de Blasio for his tolerance of anti-police brutality protests and even an alleged marijuana habit.
"This punk mayor continues to divide this city and these anarchists that are out there, these same Occupy Wall Street little punks, little, little rich little boys … if they're not playing video games or playing with themselves, they're marching around in circles out there," Mr. Dietl said.
Mr. Dietl attacked Mr. de Blasio for building a higher fence at Gracie Mansion on the Upper East Side, a neighborhood Mr. Dietl also said he lives in.
"My problem is, why do you need this privacy?" Mr. Dietl asked, miming the smoking of a joint. "Doobee doobee doo? You know, his wife is known to light the, uh, marijuana and he, that's why he's late all the time."
Mr. Dietl is the first Republican to talk openly about taking on Mr. de Blasio, who would be heavily favored in a potential showdown. Eva Moskowitz, the founder of Success Academy Charter Schools and a former city councilwoman, has also indicated interest in challenging Mr. de Blasio in a Democratic primary.