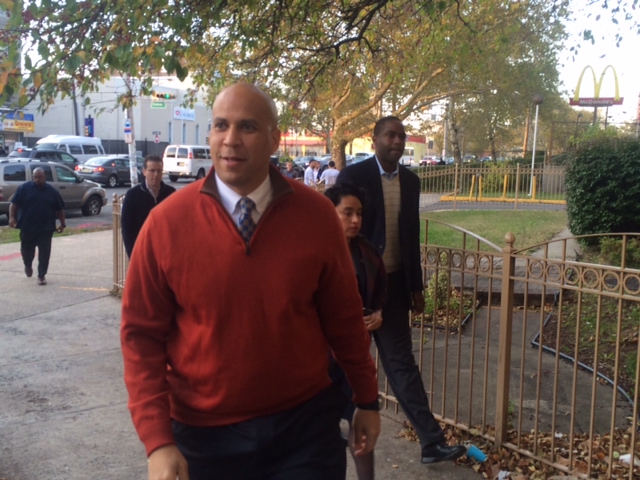 U.S. Sen. Cory Booker (D-NJ) has received his committee assignments for the upcoming 114th Congress, including a new appointment to the Committee on Homeland Security and Governmental Affairs (HSGAC).
HSGAC has jurisdiction over the Department of Homeland Security, the agency responsible for allocating disaster and emergency relief funding, and is the principal oversight committee of the federal government.
Booker will also continue to serve on the Senate's Committee on Commerce, Science and Transportation , Committee on Environment and Public Works and the Committee on Small Business and Entrepreneurship.
"I am excited to continue my service as a member of the Commerce, Environment and Public Works, and Small Business committees, and to join Homeland Security, which touches so many issues of critical importance to New Jerseyans," Booker said. "This committee's work is vital to the progress of our state as we continue our efforts to recover from Hurricane Sandy, protect our residents from terrorism and natural disasters, and build a more efficient and effective government."