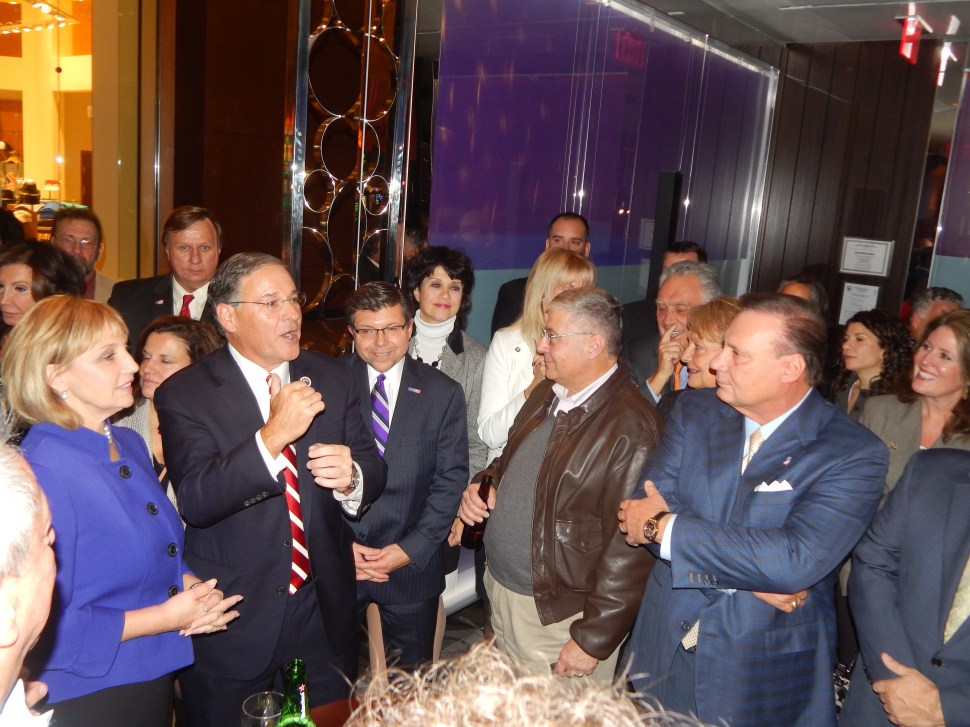 Targeting Democratic leaders, Assembly Minority Leader Jon Bramnick (R-21) today tore into the news, first reported by PolitickerNJ, that the Joint Legislative Committee will imminently issue its findings on Bridgegate.
Assemblyman John Wisniewski (D-19) and Senate Majority Leader Loretta Weinberg (D-37) said an interim report of the findings of the legislative Select Committee on Investigation regarding the Bridgegate scandal will be submitted tomorrow to committee members and released to the public on Monday.
"They should never call this an interim committee report," Bramnick said. "It should be called an interim Wisniewski report. They never included Republicans. Stop calling it the Bridgegate committee. Call it the 'partisan report' or the 'Wiz report,' but not an interim committee report.
"They never consulted with Republican members of this committee," the Republican leader added. "It's just Wiz's report. They should call it the Wiz-Weinberg report. I object to them calling it an interim committee report."
Wisniewski, for his part, said the report is a summary of fact, "without prejudice or embellishment."