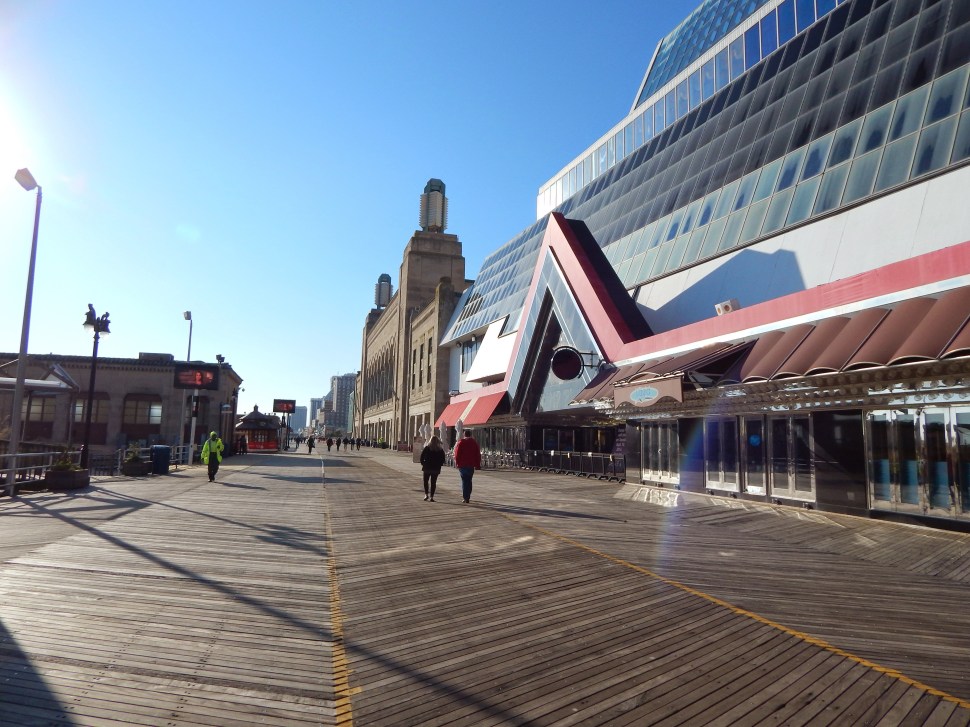 TRENTON — Following Mayor Don Guardian's no-show this morning, a hearing of the legislature's Assembly Tourism and Gaming Committee featured a sparring match between two vocal lawmakers in the debate over the future of gaming in the Garden State, when committee Chairman Ralph Caputo (D-28) and Assemblyman Chris Brown (R-3) struck up opposing arguments for whether casinos should be allowed in North Jersey.
Caputo, who began the hearing by outlining some of Atlantic City's recent struggles, including a decline in its gaming industry over the past few years, said state lawmakers currently face "two basic problems" with respect to gambling in the state — one "is how does Atlantic City transition" from a solely gaming mecca to a resort destination, as some legislators have proposed, "and where do they get the resources to make this transition; and two, does the state of New Jersey want to remain in the gaming business."
"Because that loss of revenue of two or three billion dollars, do we want to try and regain that revenue for the state?," Caputo asked, referring to the corresponding drop in casino tax revenue the state has experience as a result of Atlantic City's struggles. "The only way we're going to do that is by opening up in a different direction. So that's the basic question: do we want in this game or do we want out of this game."
But he quickly called out Brown, a Republican incumbent in the South Jersey district that encompasses Atlantic City and who has vocally opposed expanding gaming into the northern reaches of the state. Caputo, who's long been a proponent of allowing casinos in North Jersey, said Brown was being "unreasonably quiet" on the subject.
Responding, Brown thanked Caputo before adding: "Obviously I have repeated to this committee and others that Atlantic City is in the process of transitioning, so that it is a destination resort that has gaming. Certainly no surprise, and it shouldn't be to anyone, that gaming revenue is down and has been down, it's been down in other states as well. But not allowing Atlantic City the time that it was promised and the time that is necessary in order to transition into that destination resort, is a mistake and is moving not just Atlantic City but the state in the wrong direction."
Brown noted that 42 percent of people in the state of New Jersey that gamble are from North Jersey — and that casinos in the north would "cannibalize" Atlantic City, which was given exclusive rights to gaming in the state long ago.
"At a minimum there should be some sort of business plan or model done before we even start these conversations… because as it stands right now the only people that are going to lose in the end are all the residents in New Jersey," he said.
But Caputo struck back, arguing that other measures must be considered to keep the state in the gaming business in the longterm.
"Do you got that clear? In other words when you look at those buildings on the boardwalk, and you see them closing one after another, doesn't that bother you? You want to blame somebody for that?," he asked.
Brown called it a "great question."
"Do I believe that by talking about bringing gaming outside of Atlantic City hurts private sector investment in Atlantic City? The answer common sense tells me is yes," Brown said. "Of course it does. Because if I'm someone in the private sector looking to make a large investment in Atlantic City, and I know that the state is foolishly thinking about expanding gaming into North Jersey and cannibalizing 42 percent of the people who travel there now, I'm not going to make that investment. I'm going to wait and I'm going to see."
Cutting him off again, Caputo was quick to point out that the $2.4 billion Revel, the city's newest and most expensive casino, has already declared bankruptcy several times and is currently struggling to land a buyer — this even after it was granted $261 million in tax credits by Gov. Chris Christie to finish construction on the building in 2013.
"Well there was a 2.4 billion dollar investment into a casino in Atlantic City," Caputo told Brown, referring to the behemoth gambling hall. "What happened to it? There's your major investment that was ill-conceived right from the beginning."
Brown said when Revel was first conceived it was "a different market" and developers were operating under "a different mindset."
"And clearly when you have as much gaming as you have that has popped up around the state of New Jersey, it should not surprise anyone that gaming revenue is down," he added.
The brief feud, which took place after committee members learned Guardian would not show up to give testimony on the issue, captured two emerging sides on an ongoing debate in Trenton over what to do to fix Atlantic City's economic problems. After the city lost four out of twelve of its casinos to bankruptcy this year, resulting in the loss of nearly 8,000 local jobs, some lawmakers, like Caputo, have argued for an expansion of the state's gaming industry into different parts of the state, specifically North Jersey, where talk of casino development in the Meadowlands or in Jersey City has grabbed headlines in recent weeks. But other officials, like Brown, have urged legislators to respect the five year moratorium the state placed on gaming outside of Atlantic City in February 2011 in order for its local economy to recover.
This week, Senate President Steve Sweeney (D-3) introduced legislation in the Senate that would offer state assistance to city government and schools, as well as the casino industry and its workers, through tax credits and reductions in operational costs.
Caputo said lawmakers in the state have "a problem to solve" and that he wanted to include Brown in the discussion "out of respect."
"You've made quite a number of statements in Atlantic City about this problem, and I personally disagree with them. And I wanted to make it clear the I disagree with them, because you haven't come up with any solutions. And the fact is that it's just a matter of criticizing anyone that has any other ideas about this, whether it's the governor, president Sweeney, Whelan, Vince Mazzeo, or anyone else," Caputo said, adding that Brown, if he had any answers, should "lay them out on the table."