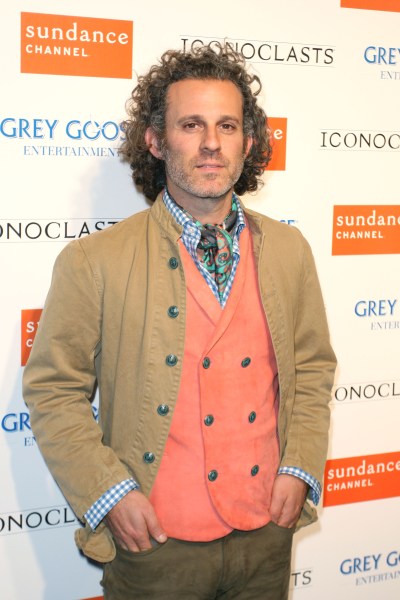 As a creative retailer and designer, it is easy for me to suggest amazing gifts. As a guy with a penchant for quality, taste and thought, I find myself more inclined to discuss the gifters themselves, it just makes for more fun.
Cheapskate Gifters are the ones with fancy cars and lots of houses, who hand out $20 bills to each of the grandchildren for the holidays. To them, $20 is the same as $10,000. Also, they count the number of grandchildren and if there are 10 then that's $200. That's a lot of notes, right?  Funny though, these people are incredibly high-maintenance when it comes to the gifts they expect, requiring a Hermès scarf or a Bottega spectacle case at the very least.
If you are lucky enough not to have the cheapskate in your family, beware the Novelty Gifters. The folks who get overly excited about the Skymall catalog during tedious flights. They order the beer pager, which allows you to page your beer can, or a personalized branding iron for steaks. I recall my parents buying my brother a swinging mesh chair for his room one year, not knowing it was a sex chair (he was 10). The tennis racquet clock from my in-laws also sticks. I am forever grateful for their thoughtfulness because I love tennis, but the combination of a leisurely game of tennis never quite mixed with my feelings for the clock, a reminder of work and the importance of time-keeping. Sure, gift choices in the average shopping mall can be samey but I am certain my wine-loving friends can live with out that wine glass holder necklace. Trust me, if you have never seen the gift you are contemplating in Skymall catalog before in your life, there is probably a reason.
Which brings me to the Ego Gifter, so ego-inclined they imagine everyone either does or should, think like them. So their gift-giving conversations go something like this:
Ego Gifter: "Lets buy Johnny skis this year for Christmas."
Partner: "He hates skiing, he wants to be a ballet dancer."
"Ballet dancer? Not my son. Let's get him the skis."
Ego Gifters teeter on the brink of being Insulter Gifters, too, inclined to surprise you with gift certificates to the day spa that also does Botox, or a month's trial at the latest swanky gym.
However, at least spa or gym vouchers are useful, beware the total Gift Certificate Giver. They never give ENOUGH. Let me explain to all of you certificate fans out there; a $100 certificate to Louis Vuitton is basically telling the receiver, "HA HA HA merry fucking Christmas!" Especially when the gift card amount is a mystery until you get to the store. A colleague was recently given a gift certificate to Rag and Bone for $100. He walked into the store during a sale and was told the only thing he could buy was a $95 flask. The employees shook their heads in shame and mockingly suggested his "friend" should have bought him a couple of drinks instead. This kind of gift is pure evil and always ends up costing way more than the person receiving can afford, or wanted to spend. These gift cards sit in our wallets for years waiting for that extra money to pop up so we can actually afford to use them in the store they are intended for.
Of course none of these types hold a candle to the desperate Re-gifter. The countless stories of this creature's behavior are nasty but to be fair, Re-gifters fall into two camps. I remember receiving a wedding gift from my neighbors with a gift card for them tucked away right inside. They had re-gifted a silver candle holder that was a wedding present to them, to us. It felt thoughtless and cheap. Last year one of my favorite people going through a money crunch gave me a Prada iPad holder. When I looked at it closely it had his initials engraved in it. It was somehow not as bad as the former example. I was embarrassed for my friend. I felt much more grateful to him for the thought than the iPad cover itself.
Remember, the gift you give is for the receiver. The point is to show that you thought about them for a moment in your crazy life. Happy Holidays.