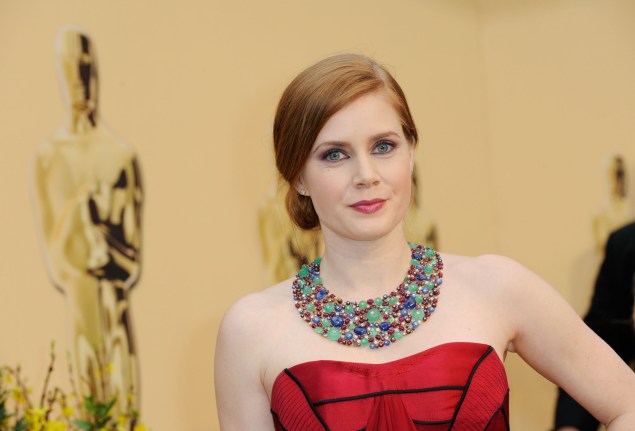 Watch any awards show or red carpet parade and you'll see actresses accessorizing their gowns with the world's most beautiful jewelry. More often than not, these gems are vintage in style. Precious costume jewelry from the past tends to be more opulent, original and evocative than modern pieces.
On the red carpet, much of the vintage jewelry we see is on loan from Fred Leighton, the jewel box of a store on the corner of 66th Street and Madison Avenue. Since the 1970s, Fred Leighton has been a treasure trove for collectors and stylists alike. Its flagship salon features an extraordinary collection of vintage and estate jewelry ranging from the Georgian and Victorian era, through the Edwardian and Art Deco movement, up to the designs of the mid-20th century. Many pieces are designed by history's greats—Cartier, Boucheron, Van Cleef and Arpels—and are often obtained by private sales from collectors and dealers and occasionally at auction.
Hollywood turns to Fred Leighton to up the "wow" factor on the red carpet. Think Amy Adams at the 2009 Academy Awards. The best supporting actress nominee donned a colorful bib necklace from the 1950s that featured 630 carats of emeralds, rubies and sapphires. One could argue it stole the show from her crimson Carolina Herrera gown. Actress Lupita Nyong'o accepted her Academy Award last year in a Fred Leighton diamond and gold tiara and crescent-shaped diamond earrings that delicately accented her baby blue Prada gown. The baubles helped secure her spot on all of the best-dressed lists. Lucy Liu wore Fred Leighton to attend the 2007 Met Costume Institute Ball on the arm of Zac Posen. But unlike those who clamor for the brand's Art Deco pieces, Ms. Liu's yellow gold crown, or diadem, was plucked from Leighton's Egyptian Revival collection, a rare and important moment in jewelry dating back 150 years.
To jewelry enthusiasts, the Egyptian revival took place over two periods. The first was in the late 19th century, when museums in Europe were excavating and discovering archeological ruins from the Greco-Roman and Egyptian era. "For the first time jewelers had physical objects to look at and become inspired by," said Rebecca Selva, Leighton's chief creative officer. Jewelry at this time took the form of laurel leaf tiaras, bold cuffs and brooches in rich yellow gold, adorned with bright pops of turquoise and carnelian and set with the most delicate inlay of stones in a romantic, micro mosaic granulation. Jeweler Alexandre-Gabriel Lemonnier created such styles for Napoleon in the late 1700s, though the effect of his work wasn't realized until the late 1800s following the discoveries of ancient Egyptian ornaments by French archeologist Auguste Mariette as well as the opening of the Suez Canal. One of Leighton's prized pieces from the era is a jeweled enamel pharaoh bangle, circa 1860, complete with 37 rose cut diamonds, one cabochon ruby and yellow gold mounting. Another takes the form of a multi-gem pharaoh brooch by Gustave Baugrand, circa 1897. The piece was designed as an oval rock crystal set along with a diamond, emerald and ruby headdress enhanced by emerald scarabs and pearls.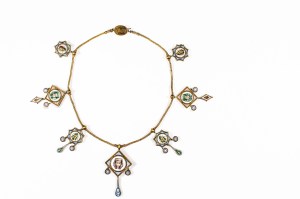 The effect was felt beyond the jewelry house and onto the stage. French actress Sarah Bernhardt garnered great attention for her jewelry in the 1891 production of Cleopatra—particularly a wraparound snake bracelet of diamonds, rubies, opals and emeralds created by Georges Fouquet and Alphonse Mucha. Bernhardt inspired women to take risks in their jewels, opting for bigger and bolder pieces that would contrast with their daily uniforms of trumpeted skirts, ruffled blouses and tightly bodiced underpinnings. "Women at that time were so constrained in their clothes with all of the corseting, yet so expressive in their jewelry," said Ms. Selva. "The movement was charged with rampant and artistic freedom."
The second wave of Egyptian revival, from 1915 to 1925, erupted with Lord Carnarvon's momentous discovery of the tomb of King Tutankhamen, which featured breathtaking jewels, religious ornamentations and a famous golden burial mask. Though Cartier had begun designing Egyptian style jewelry as early as 1910, the tomb's discovery introduced the Egyptian era to artists, designers and even Hollywood. "If you lived during this decade then you knew something was changing," said Diana Singer, a jewelry historian. "After the first world war, the stage was set for extraordinary changes in the world on a number of different platforms." Ms. Selva concurs. "Jewelry captures the experience of what's happening culturally and in society, and there was a lot of romantic attachment to this."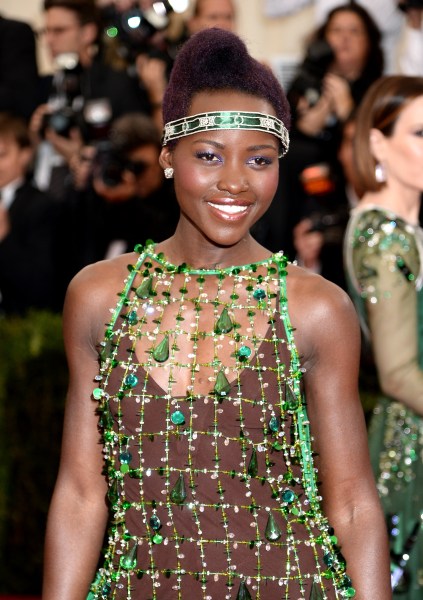 "Egyptomania," as the movement was labeled, extended across all artistic genres, ranging from couture to art to furniture design. "It was the shot that rang out around the world," said Carol Elkins, senior vice president of jewelry at Sotheby's. "The style of things in the tomb really set it off. It was capturing the minds and hearts of people of the time."
In December, Sotheby's will auction a rare Egyptian Revival platinum, diamond and colored stone bracelet by Lacloche Fréres, circa 1925. The piece features three main panels, with the central one depicting a sphinx among ancient Egyptian symbols, while the other two depict the Egyptian god Horus. The bracelet is listed between $300,000 and $500,000 but Ms. Elkins expects the price to surge at auction. "Egyptian themed jewels are always source of attraction," she said. "We learn the symbols from ancient Egypt early on in our lives, and they draw us into a fascinating culture. Whenever they appear in the marketplace, they always garner a lot of attention."
Perhaps we'll see this piece on the wrist of the next Academy Award winner, hotly rumored to be Julianne Moore in 2015 .