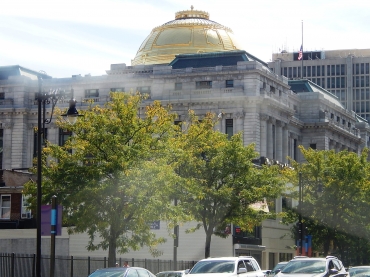 The Partners and Principals of 1868 Public Affairs today announced the hiring of the firm's newest associate, former Newark Councilman Hector M. Corchado.
A former city police officer, Corchado for two years served as the President of the Hispanic Law Enforcement Society of Essex County. By the spring of 2002, Corchado was promoted to the rank of Sergeant. After serving for 25 years he retired from the Newark Police Department in 2013.
In 1999, Mayor Sharpe James appointed Corchado as Deputy Mayor of the City of Newark. In May of 2002, he was elected to the Newark Municipal Council representing the North Ward. He made history by becoming the first Latino elected to the North Ward Council seat. Councilman Corchado was elected on the first ballot with over 62% of the total vote.
Councilman Anibal Ramos defeated Corchado in 2006.
"We are pleased to have a gentleman of Mr. Cochado's caliber become part of the 1868 Public Affairs team," said Managing Partner Rich Ambrosino. "He has had a distinguished career in law enforcement and public service and the knowledge he has gained as an elected official in Newark will be invaluable to helping meet the needs of our diverse base of clients."
The announcement came amid rumors of Corchado possibly running for the assembly against the establishment-backed ticket of Assemblywoman L. Grace Spencer (D-29) and Assemblywoman Eliana Pintor Marin (D-29).
Essex County Democratic Chairman Leroy Jones – who is working through the politics of Mayor Ras Baraka and Essex County Executive Joe DiVincenzo occupying the same universe – is a partner at 1868.