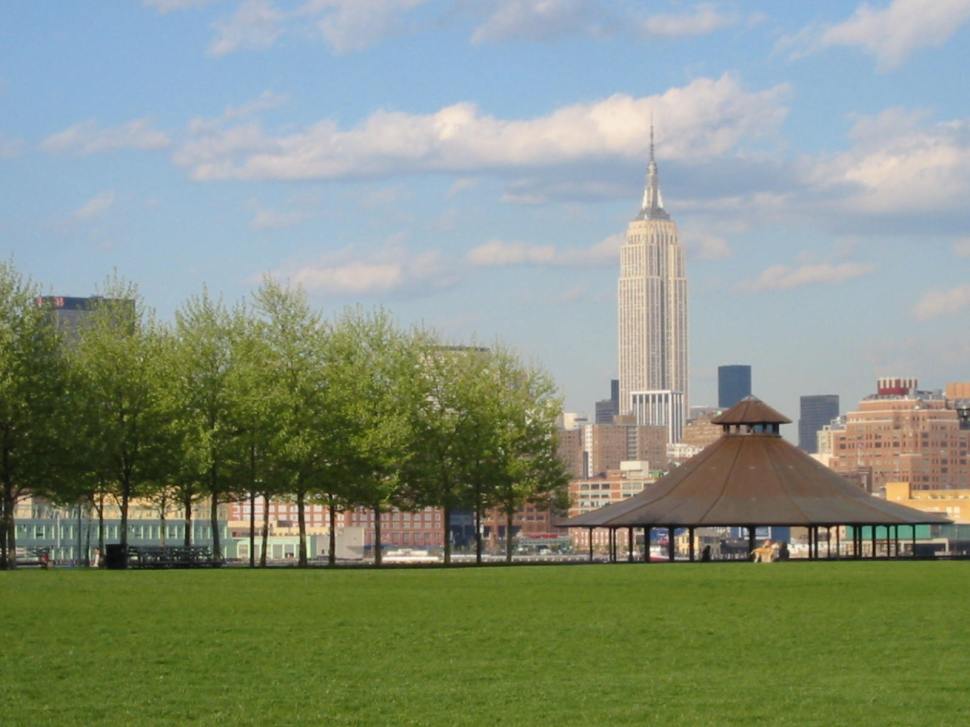 Representation in Trenton for one of New Jersey's hottest cities may be at a crossroads, if political chatter in the state is any indication.
Hoboken, the heart of the Gold Coast on the Hudson, has enjoyed lots of attention in recent years, both from young professionals who admire the city for its proximity to Manhattan, and developers who admire its investment opportunities for the same reasons. It's also long enjoyed a seat at the state's legislative roundtable, with an unbroken string of representatives going back at least as early as the 1960s. Veteran Hudson County pols say as long as the 33rd legislative district, which constitutes much of Hudson County, has included Hoboken, at least one of its two assembly seats has been reserved for a candidate from that city.
But that could all change next year, when 2015 legislative politics presents a new opportunity for Hudson County's Democratic party leadership to shake things up. Following a controversy that could spell demise for the city's current rep — and a strong possibility, if recent history is any testament, of disagreement over his replacement at the county leadership level — Hoboken could soon find itself without representation in the state's cap city, for the first time in recent memory.
Sources say Assemblyman Carmelo Garcia, a native of Hoboken who joined the legislature in 2013, is in hot water with that leadership and could be bumped from the party's main ticket next year. The controversy, insiders say, stems from an almost reputation-devastating incident that took place last year, when Garcia was caught having  secretly audio recorded a lunch meeting he had with the husband of Hoboken Mayor Dawn Zimmer, as well as former state Sen. and veteran pol Bernard Kenny. The whole incident was exposed when Garcia, as the city's Housing Authority Executive Director, tried to sue Zimmer for "ethnic cleansing."
But the move is said to have roiled state Sen. Brian Stack, Union City mayor and indisputable Hudson County political boss, who brought Garcia into the fold last year on a ticket that featured his own name and Jersey City Assemblyman Raj Mukherji, but who insiders say has now had enough of the "high maintenance" Latino.
"It's not 100 percent he gets thrown off the line — though if I were a betting man I'd bet that he doesn't come back," one Democratic source, who requested anonymity, told PolitickerNJ last week about Garcia's political future.
The question that follows Garcia's departure of course becomes who his party will select as a replacement — and that's where Hoboken's representation in Trenton also comes into question. According to those close to the deliberations, a number of political calculations — and a historically rocky relationship between Stack and Zimmer, who together carry the most power over finding a replacement for the post  — could result in Garcia's successor coming from somewhere other than the Mile Square city.
It's like this.
In the most densely populated and fourth most populated county in the state, Hudson County politics is driven by demographics. As such, its three largest cities — Jersey City, Union City, and Hoboken — serve as LD33's political power centers, each home to their own respective representatives. Right now, that's Stack (Union City), Mukherji (Jersey City), and Garcia (Hoboken).
Garcia, as we've noted, is on the brink. Under normal processes, Democratic party leaders would defer to the mayor of Hoboken, arguably the county's highest-profile city, to select his replacement.
But several things could get in the way of the process taking its natural course next year, not the least significant of which has to do with Zimmer's standing among of party leaders in the county. The two-term Democrat, a favorite among Hoboken's burgeoning white collar crowd, has periodically stood at odds with the county's Democratic establishment, or HCDO, on matters pertaining to governance of the 50,000 resident city to electoral politics at the state and local level.
Example: in 2011, during the county's legislative contests, that rivalry was succinctly captured when Zimmer decided to go against Stack and the HCDO and back her own candidate, Hoboken Councilman Ravi Bhalla, for the Assembly's Democratic primary. (Stack was running on a HCDO-backed slate with Assembly incumbent Ruben Ramos Jr. and Assembly candidate Sean Connors).
The move put tension between Zimmer and Stack — whose election day ground game and ability to organize is one of the most revered in the state.
"Brian controls that district just by way of sheer numbers and the turnout he generates in Union City," said one source. "So at the end of the day, he has the final sign off. He owns that line."
Insiders say the relationship between the two Democrats has healed in recent years, and that Stack and Zimmer might be in a position to work together to find Garcia's replacement in Hoboken.
And yet there's another calculation that might prevent that from happening: the desire, in a county dominated by its Latino population, to select a candidate that reflects one of its largest demographics.
"There's this dynamic of wanting a Hispanic in there, but at the end of the day, the proper protocol is you defer to the mayor, in terms of who they think they can work with at the state level. And year after year the party or Mayor Stack has chosen her enemies instead of her allies. It'll be curious to see if that changes this year," said another source, who added later that "obviously the preference is to break that impasse and work together."
According to the last census, Hispanics or Latinos made up 42.23 percent of the population in Hudson County, one of the heaviest in the state.
The problem is that Zimmer's Latino ally pool is shallow, and her closest associates mostly hail from Hoboken's "reformers" party, a faction of up and coming pols who often find themselves operating on a different wavelength than — and thus at odds with — the grizzled veterans of the HDCO. Zimmer herself hails from that new coalition, and would likely be inclined to select LD33's replacement from there — someone "I can work with in Trenton," as she once said of her endorsement of Bhalla.
Sources say Bhalla would likely be her go-to guy this time around as well, though such a choice is unlikely to satisfy other parties involved in the selection process. Bhalla is Indian-American, not Hispanic, for one thing; for another, a source PolitickerNJ talked to pointed out the Bhalla actually sued Garcia (who was on Stack's ticket) during the last primary — making the likelihood that the loyalty-driven Democrat supports Bhalla this time around slim to none.
"If I'm Dawn Zimmer, I'm thinking, if she has another bite at the apple this time, because she and Stack are more cordial than they were two years ago, is there a chance that she doesn't want to waste the pick and actually have someone that is considered? And if she does that, it would be right to pick a Latino," the source noted.
In the end, observers note these problems might force Stack to circumvent Zimmer altogether, looking instead to places like Weehawken — not much smaller than Hoboken, and in terms of voter turnout not far off, either — and his own Union City for a replacement. There, he might be able to more easily find a qualified candidate who he can groove with and that checks off the Latino requirement — but it might also leave Hoboken, for the first time in 40 years, without its own elected official in Trenton.
"The question becomes does Brian upset the apple cart if Dawn wants a pick," a source said. "Or if she wants a pick, will it be someone they both can agree on?"