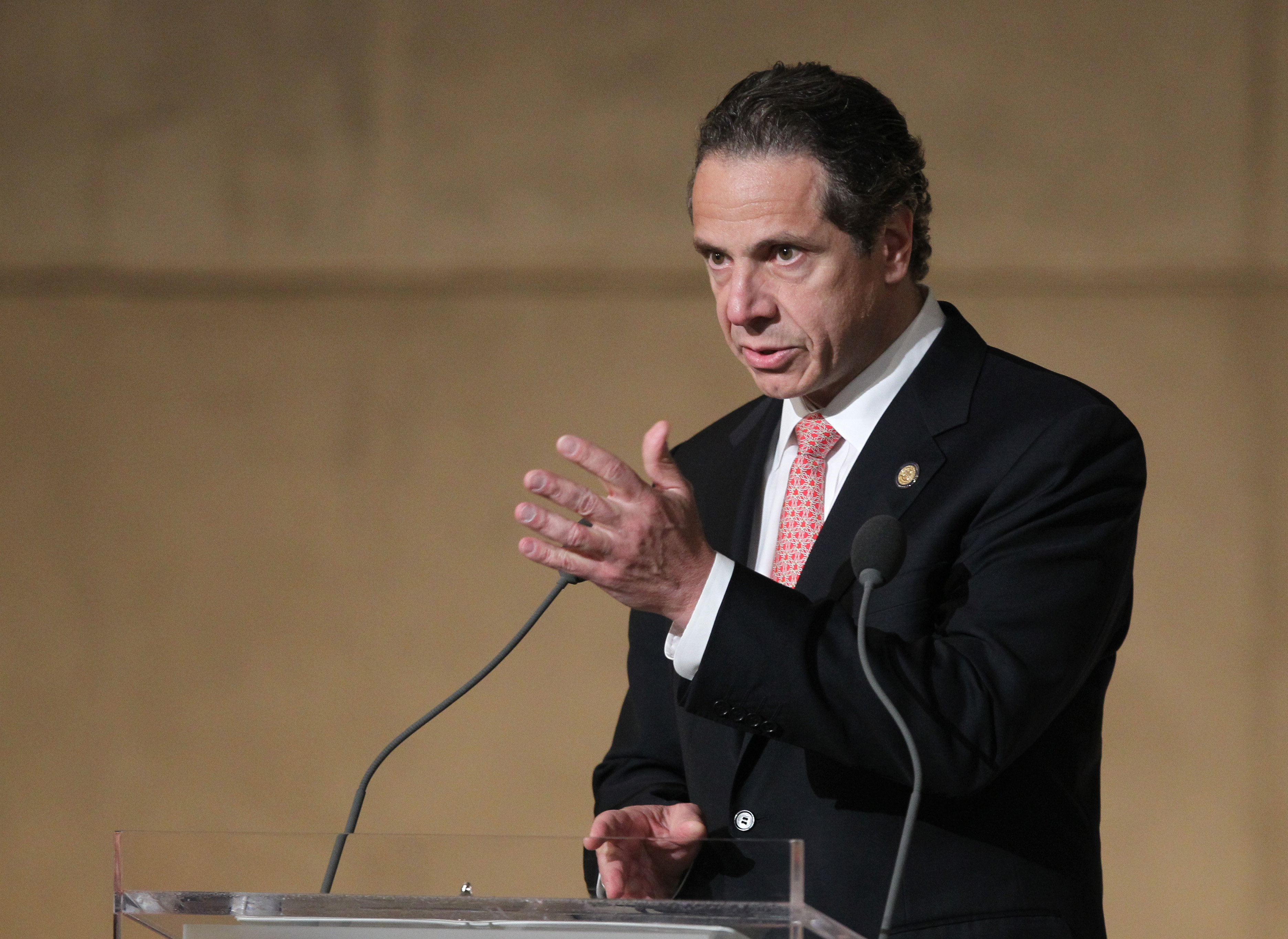 Gov. Andrew Cuomo disavowed hip-hop mogul Russell Simmons' claim yesterday that he would issue an executive order creating a special prosecutor to handle cases of alleged police misconduct—but said he would push the legislature to pass a bill establishing one "immediately" next year.
Mr. Cuomo confirmed he had spoken with Mr. Simmons about the latter's concerns about police misconduct yesterday, concerns springing in part from a Staten Island grand jury's decision not to indict NYPD Officer Daniel Pantaleo in the death of an unarmed black man, Eric Garner. The governor, however, seemed to deny the Def Jam Records founder's assertion that he would act unilaterally to take such cases out of the hands of district attorneys like Staten Island's Daniel Donovan—though he did promise pressure on the Assembly and State Senate for a set of police reform measures would be forthcoming when they reconvene in January.
"The Governor had a conversation with longtime friend Russell Simmons about the range of options that could be included in a criminal justice reform package, including the creation of a special prosecutor's office to handle cases involving potential police misconduct, that the Governor is committed to working to immediately pass next legislative session," said spokeswoman Melissa DeRosa.
Mr. Cuomo has previously voiced support for a vague set of "comprehensive" reforms, but not committed to the special prosecutor proposal. Ms. DeRosa noted that the governor has spent the recent days meeting with minority leaders, hip-hop figures, prosecutors and police union heads to discuss his plans.
"Over the last week, he has personally spoken with members of the Black, Puerto Rican, Hispanic and Asian Legislative Caucus, PBA President Pat Lynch, community activists including Russell Simmons and Shawn 'Jay-Z' Carter, and district attorneys from across the state and looks forward to continuing this dialogue with additional stakeholders in the coming days and weeks," she said.
Mr. Simmons could not be reached for comment, but yesterday seemed assured Mr. Cuomo would issue the executive order, given their past history as Queens natives and opponents of the Rockefeller Drug Laws. But he vowed action should the governor retreat from his words.
"I'm very excited about what the governor said, and I want to hold him to it. We grew up together, I have a lot of faith in him, he's marched with us on many occasions, and if he said it, that he's going to issue the executive order, we can certainly count on. But we will make sure it happens as well," Mr. Simmons said.