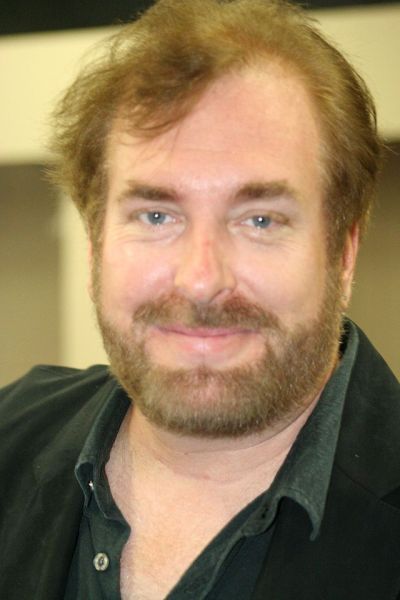 In an extremely unlikely career trajectory, writer David Fury's true specialty may not be thing that he's most known for, now, but it's something that's never far from his thoughts.
Seriously, how does someone move from the world of cartoon animation to working on such icon shows as Buffy the Vampire Slayer, Lost and 24?
It may not seem like the most logical talent that would lead to this path, but Fury reveals that it was his love of comedy that started his improbable journey through the world of television dramas.
"I'm not sure if I was the class clown but I saw that being funny got me out of a lot fights and won me approvals," explained Fury at a recent Writers Guild Foundation event. "I loved performing so I started a comedy group and nobody wrote anything, so I ended up writing everything. It wasn't my desire to write as much as it was my desire to perform."
Fury thought his time on stage would surely lead to a career starring in a sit-com but quickly found out it was his writing that impressed everyone. "I started getting asked, 'have you thought about writing for television?' I said no several times and eventually, they wore me down and I wrote my first spec script.
For a brief moment, he makes it sound just that easy, but then Fury relents and admits, "My wife was also a writer and she was writing spec after spec and I announced I was going to write a Seinfeld…. and then I struggled and struggled and she said, 'why don't we write it together?' Fury confesses that he was reluctant at first but then he finally agreed to the collaboration. The pair worked well together and their material showed it as that script garnered them their first agent.
That first job was on the animated show Pinky and the Brain. "The WB (now the CW network) wanted to hire us to develop Pinky into a prime time series to be the WB's answer to The Simpsons. I didn't know what that meant and I'm not sure they know what that meant, but we worked at," explained Fury. "We had great writers and we really worked at it, but we sort of knew from the beginning, and the executives discovered about six episodes in, that it wasn't working as a prime time project."
After that, the Fury and his wife, Ellen, now working as a team, were offered meetings on two shows. One was for Buffy, which at that point had a six episode order for mid-season on the WB network. The other was for a show to air on ABC sandwiched between Roseanne and Home Improvement, which were the number one and two shows at that time. "After both meetings, I looked at Ellen and I said that we should do Buffy." When the pair told their agent that they wanted to take Buffy, a show based on a failed movie at that, over the sure fire hit, he thought they were crazy. So they took the ABC job on a show that ended up lasting all of 18 episodes.
Buffy, on the other hand, had become a hit.
"We were pulling our hair out and going 'why didn't we go with our instincts,'" admits Fury.
Making a strong stand, the couple left their agent and coincidentally were picked up by Buffy creator Joss Whedon's agency. "So we asked for another chance to work on the show and we were given a freelance episode," recalls Fury. "That was sort of our trial and he wanted to hire us after that episode but Ellen got offered a job on Mad About You. So she went to do that and the higher ups at Buffy said, 'we know what you guys did together so we need to see what you can do on your own. So, as another trial they gave me another freelance episode and then things took off from there and I wrote for Buffy and Angel as well.
After several years working on Buffy and Angel, Fury moved on to the dramas Lost and 24, but the move to those shows wasn't without its challenges.
"The wonderful thing about Buffy and Angel was being able to bring humor into every situation and I loved, loved doing that. It was a bit like a comedy room," explained Fury. "I tried to bring humor to Lost as well, like with Hurley's golf course on the island. I understand it's a dire situation, but I wanted to interject humor. (Lost creators) Damon [Lindelof] and J.J. [Abrams] had a great sense of humor. But when I wrote my first stuff for 24, I remember [creator and showrunner] Joel Surnow said, 'I read your stuff. Very funny, Get rid of it. We don't do that. That's not us.' Taking that out of my arsenal, that arrow out of my quiver, it was a different thing for me for me to not have that to work with. It's great for what it is; it's just not what I'd been doing. That transition was difficult for me. Part of me felt like, 'why do they want me here? This isn't what I do,' but they liked what I did and told me to keep doing it so I did that for four years."
Despite the fact that he started as a comedy writer, it seemed to Fury that all anyone wants him to do are espionage shows; shows were the fate of the free world is at stake, but Fury is reluctant to continue down that path. "That's just not me," he says firmly. "But, because of my work on 24 that's how I'm defined."
Fury's desire to change the entertainment industry's perception of him has led him to make some big changes recently. "I'm announcing that I've decided to get back to comedy and it's one of the reasons I stepped away from [working on the drama show] Tyrant for the second season."
To that end, Fury has several projects on deck. "I'm working on my first screenplay, which is a Hitchcock-ian, sci–fi thing that takes place in the gaming world. I'm loving writing funny stuff in that. I'm also working on a comic book based on the Spike character from Buffy and I'm developing a pilot that I did a rewrite on a while back and now that there's renew interest in that."
Whether a film, a comic book, or a television show, whatever Fury chooses to releases next will no doubt be true to his nature, and that means it will definitely be funny.
For more information about the Writers Guild Foundation and to hear the full podcast from this interview, please visit this site.