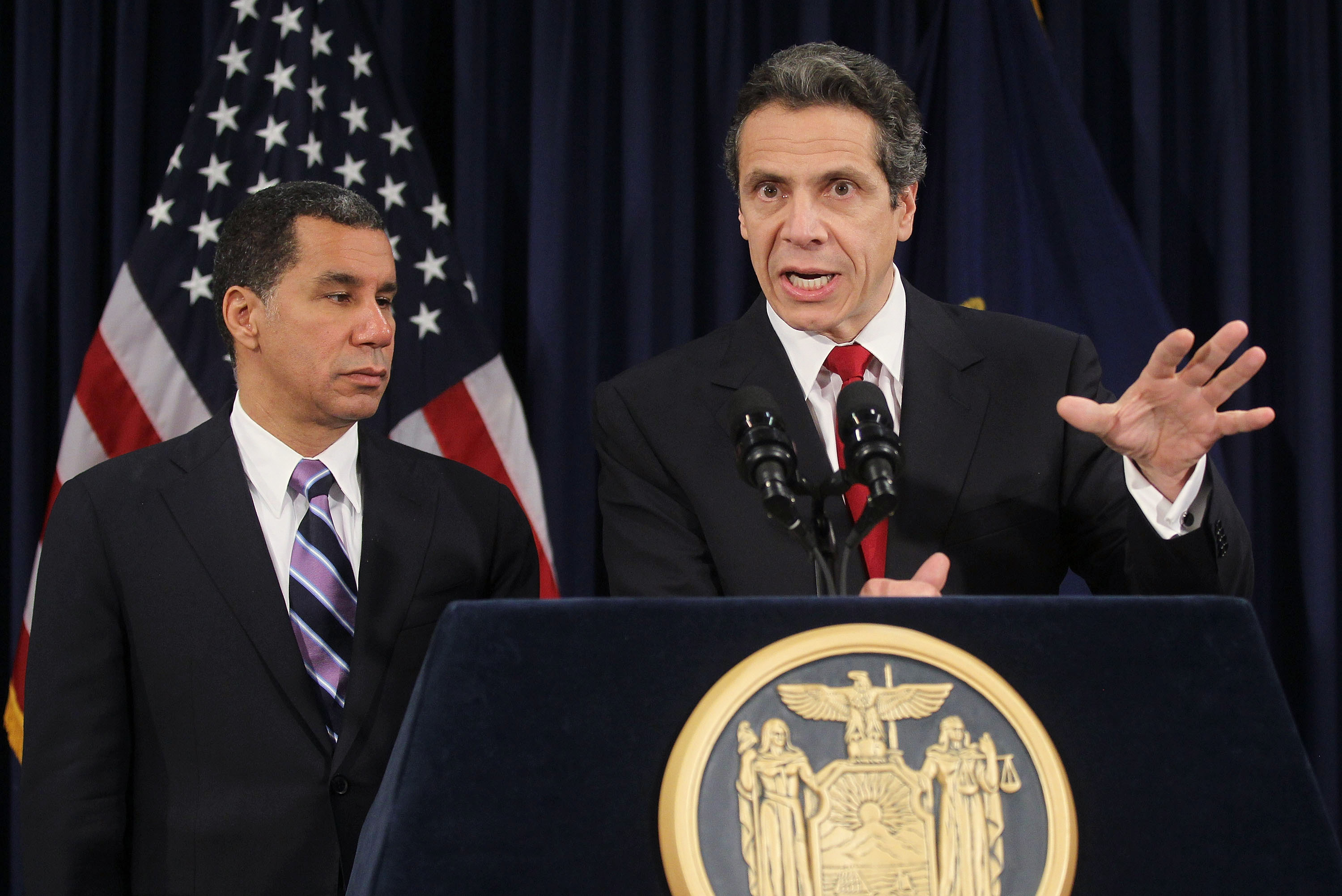 Former Gov. David Paterson, the chairman of the New York State Democratic Party, clashed with his Republican counterpart Ed Cox over Gov. Andrew Cuomo's decision today to ban hydraulic fracturing—with Mr. Cox casting the Democrats as a troupe of business-hating eco-fanatics, and Mr. Paterson slamming Mr. Cox as a greedy energy tycoon.
After years of indecision and heavy lobbying by both environmental groups and energy interests, Mr. Cuomo announced today that a state study had determined the practice of using a pressurized mixture of water and solvents to release underground gas reserves—also known as fracking—was unsafe and would not be allowed in New York State. Mr. Cox lashed out at both the study and the Democratic governor, accusing them of being co-opted by extremists and of impeding economic development in gas-rich, job-poor regions of the state.
"This study was a political charade from the start. Andrew Cuomo has given into the radical environmental Luddites in his own party," Mr. Cox said in a statement. "To New Yorkers across upstate struggling for economic growth: New York's governor has failed you."
Mr. Cox noted that 34 other states permit fracking, and that the practice has the endorsement of President Barack Obama's Environmental Protection Agency and of Senator Charles Schumer, both Democrats.
Mr. Paterson struck back at the Republican chair on the governor's behalf, pointing to Mr. Cox's extensive holdings in Texas gas giant Noble Energy. He also claimed Mr. Cox's response was part of a pattern of Republicans dismissing scientific research in the name of big profits.
"It's not surprising that New York GOP Chair Ed Cox would be so enthusiastically supportive of fracking, given the substantial personal financial stake he has in its expansion as a Noble Energy board member with millions of dollars in company stock," Mr. Paterson said. "It's also no secret that ultraconservatives like Cox reject science when it comes to the environment–whether it's on climate change, clean air or the safety of drinking water."
The Republican Party responded to Mr. Paterson by noting that Noble Energy currently has no infrastructure in New York State to harvest natural gas through fracking. A GOP spokesman invoked a familiar party narrative that Mayor Bill de Blasio—a liberal and fracking opponent—is taking over the Democratic Party.
"Gov. Paterson's ad hominem nonsense aside, take it from the federal government and the 34 states that have approved hydraulic fracturing: natural gas can be developed safely and effectively and create jobs in the process," said spokesman David Laska. "For Andrew Cuomo, this was a political exercise from the start, as he cowers in fear of the environmental left and fights Bill de Blasio for the soul of the Democratic Party."