An auction record was set for Isamu Noguchi at blockbuster design auctions held this week at Phillips auction house.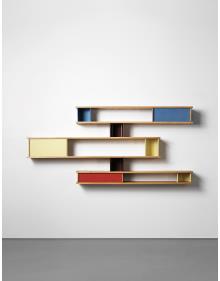 In 1939, the Japanese-American artist designed a glass-top rosewood table for A. Conger Goodyear, then president of the Museum of Modern Art, noting at the time that he considered it an artwork, not a piece of furniture.  He said, " I thought of it as sculpture that was a table. After all, you can say that the Earth is a table. We feast upon it. You can also say that it is utilitarian, this Earth."
It was the first piece that the artist produced after returning from Paris, where he had worked as a studio assistant for the master sculptor Constantin Brancusi during a Guggenheim Fellowship.  The piece, considered influential in design history, sold for $4.45 million. Noguchi sofas and stools also were offered at the auctions and fared well; $18,000 for a single stool, for example.
Aggressive bidding led many items, both mid-century modern pieces and those in other styles, to reach two or three times their pre-sale price estimates at a trio of Phillips "Icons of Design" sales this week. And while it's little surprise that the biggest names in the field — like Italian Gio Ponti or Irish designer and pioneer of the "Modern movement" Eileen Gray, for example — soared, there were some cult stars, like mid-century glass artist Fulvio Bianconi, who broke out.
Bianconi, the so-called "master of Murano glass" was born in 1915 and designed one-of-a-kind pieces in the glass-blowing island off Venice shortly after World War II. He eventually became one of the few "name" glassmakers in the world in the 20th century, and was asked to design pieces for the Andrea Doria cruise ship, among other commissions.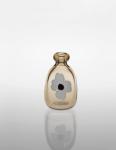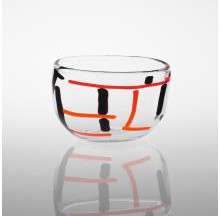 As fakes of his works, and other Murano works, have multiplied, prices for the real ones have taken off. A small bowl of his, circa 1947, brought $52,000 at Phillips, among other pieces. A tiny 5 1/2-inch high piece by Bianconi sold for $13,750 after a spirited bidding war.