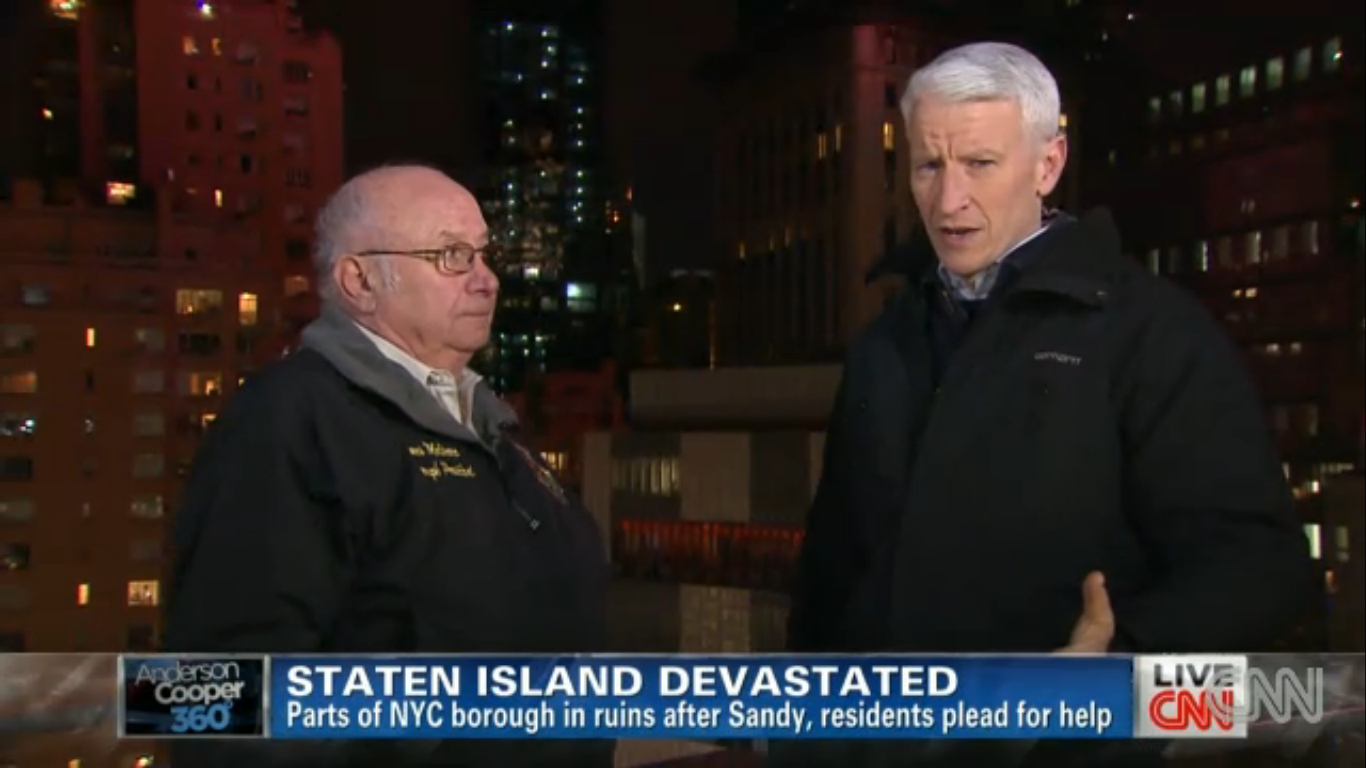 Former Staten Island Borough President James Molinaro today told the Observer that he has received strong encouragement to seek the soon-to-be-vacant seat of Congressman Michael Grimm—though he refused to say if he was seriously considering a run.
Mr. Molinaro, a member of the Conservative Party, noted that in addition to serving as borough president from 2002 through 2013, he worked in Washington, D.C. from 1980 through 1989, first as administrative assistant and later as chief of staff to then-Congressman and Staten Island power broker Guy Molinari. He said the pressure to get into the race was coming from laymen and politicos alike.
"Some are political, some are constituents, some are people at Costco, while I'm shopping at Costco, saying 'hey, you worked down there, you know what's going on, you should run for it,'" said Mr. Molinaro, who has worked for the consulting firm Pitta Bishop Del Giorno and Giblin LLC since leaving office a year ago. "I'm not out there proposing it, but I'm telling you, a lot of people are calling me. One came into my office this morning."
Mr. Molinaro would not say what kind of thought he was giving a run for the seat, which Mr. Grimm announced last week he would leave on January 5. The Republican congressman pleaded guilty to a federal charge of tax evasion last Tuesday.
"There's a lot of things on my mind that I want to keep to myself right now," he said. "I'd just have to wait and see. What's going on in my mind right now is kind of personal."
So far, Staten Island's Republican District Attorney Daniel Donovan and GOP Assemblyman Nicole Malliotakis have expressed interest in taking over the Staten Island and Brooklyn-based district. On the Democratic side, insiders are pushing Staten Island Assemblyman Michael Cusick as a candidate, though former Congressman Michael McMahon—who Mr. Grimm defeated in 2010—has also indicated he might want to return to Washington.
Party insiders handpick their congressional candidate in a special election to fill a vacancy, which Gov. Andrew Cuomo is expected to call shortly after Mr. Grimm leaves office.
Mr. Donovan was once an ally of Mr. Molinaro's, staying on as his deputy borough president when Mr. Molinari left the office in 2002 and Mr. Molinaro took over. But a bitter rivalry between the two men broke out in 2007, four years into Mr. Donovan's tenure as Staten Island district attorney, when the prosecutor recused himself from a case involving Mr. Molinaro's grandson, who had violated his parole.
The borough president lashed out at his former friend through a full-page ad in the Staten Island Advance newspaper, in which he accused Mr. Donovan of being complicit in a "miscarriage of justice."
Speaking to the Observer today, however, Mr. Molinaro refused to speak ill of Mr. Donovan or Ms. Malliotakis.
"They're all qualified. As far as I'm concerned they're all qualified, they're all good candidates," he said. "I'm not supporting no one."
The former official said that he would only run with the support of state Conservative Party Chairman Mike Long, a resident of the Brooklyn side of the district. Mr. Long said he would give Mr. Molinaro's bid full consideration.
"If he wanted to get into the race, we would certainly have to take a serious look at him," Mr. Long told the Observer. "I've known Jim for almost 40 years, so we have a long history."
Nonetheless, Mr. Long said he thought Mr. Donovan and Ms. Malliotakis were the main contenders for the seat.
"I do believe that the two front-runners are Dan Donovan and Nicole Malliotakis," he said. "Both of them are very acceptable to the Conservative Party."