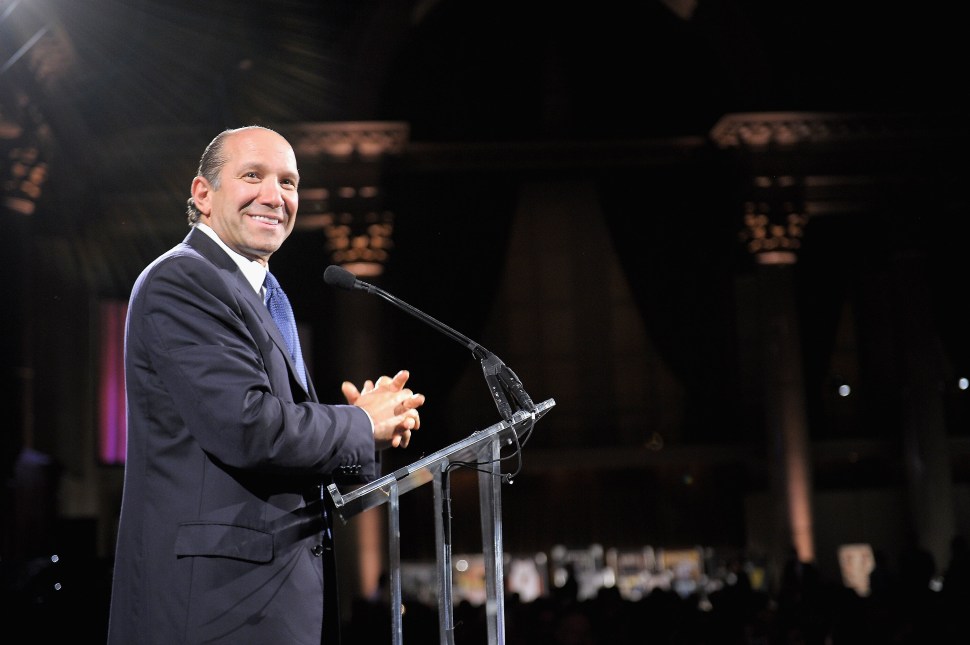 The Observer has been closely following a takeover saga playing out in the brokerage world. To recap briefly, on July 30, CME Group Inc. (CME) made a $4.55 per share all-stock bid to buy interdealer broker GFI Group (GFIG). The CME offer was supported by GFI insiders, who together control some 38 percent of GFI's stock. In September, after accumulating its own stake of 13.5 percent of GFI stock, BGC came in with a bid for GFI, offering $675 million ($5.25 per share) for its rival, all in cash. CME has since matched that price, and last Friday, having failed to attract its goal of 51% of the shares, BGC upped its offer to $5.45 while lowering its share threshold to 45%. More on both of these later—and there are strange nuances in this very strange story—the blockbuster part of this scoop can wait no longer.
On December 3, two dozen highly placed GFI insiders descended into the basement of The Harrison in Tribeca. Some had come from Europe and the Middle East; others walked over together from GFI's headquarters at 55 Water Street. The 20 or so men (and at least one woman) selected salad and either filet mignon or fish from a prix fixe menu. They sat shoulder-to-shoulder at the long, wooden table in the private room. There was wine and dessert, too, but this meeting was all business.
The entire five-person board was there: CEO Colin Heffron, founder and chairman Michael Gooch, Frank Fanzilli, Marisa Cassoni, and Richard Magee. They were joined by top producing brokers, including Chris Steer, who runs the firm's Dubai office of about 20 brokers; Marc Souffir, who runs the Paris office; Julian Swain, who runs all of Europe; Jason Zullin, the VP of Equity sales; Craig Buchner, another top trader; Ron Levi, GFI's COO; Richard Brunt and John Crisp, who are the CEO and Director of Fenics, an options pricing company owned by GFI and hotly coveted by both CME and BGC; and Nicholas Brown, who was a founding investor in GFI back in 1987 but is now a Managing Director.
According to three sources who were present at the dinner, every single one of these people pledged that they would leave the firm if BGC prevailed in its tender offer.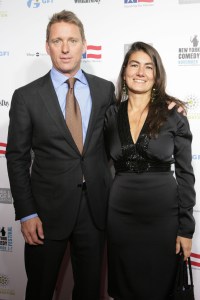 According to all three sources, the principals of the company, Mr. Heffron and Mr. Gooch, were in "listen-only mode"—they made the introductions and then allowed the others to speak their minds and "the table told the directors in no uncertain terms that they would not work for BGC."
This could be dismissed as GFI employees showing off for their current bosses, who favor the CME deal. Even a broker making $15 million a year would presumably not be arrogant enough to tell his bosses in front of their colleagues that they're dying to work for a competitor.
Still, the specificity of the words give these accounts added credence. According to the sources, the head of Dubai said the entire Dubai team would leave and they had other options were GFI to end up in BGC's hands. One source recalled, "The COO, Ron Levi, said, 'I will not work for BGC. You make a deal with BGC, I quit.'"
Ron Levi is universally regarded on the Street as a straight shooter who doesn't say much but whose few words carry all the more weight because of their scarcity. He is listed along with Mr. Lutnick on BusinessInsider's list of "Most Powerful Nerds On Wall Street."
Asked about Mr. Levi's statement, a second source said, "Ron Levi doesn't have to work for someone he doesn't want to work for. I don't have to work for someone I don't want to work for. There are certain employees who are back office or whatever and they have families to provide for. But my contract will be up in a few months so I can honor my contract and then quit."
This source, one of the top five producers at GFI, explained that he was reluctant to be quoted by name. "I don't need a fight with Howard Lutnick," he said, referring to BGC's powerful chief executive.
The Observer asked what it was about the corporate culture at BGC that seemed so difficult to accept for GFI people. Sure, they're competitors, but it's hardly unusual for one financial firm to buy another—why has this one turned so contentious?
"It has nothing to do with corporate culture. It is 100% due to the 'Howie Dollars,' as the Street calls them."
The source is referring to a rift that has erupted as GFI brokers who hold Restricted Stock Units (RSUs) are dissatisfied with the lack of clarity supplied by BGC on what will become of the roughly $90 million that is owed to GFI brokers. According to all three sources, GFI brokers are concerned that the deferred compensation they have coming from GFI will not be equaled by BGC.
According to one third-party source who holds no RSUs, BGC is likely to fulfill the RSU commitments with BGC partnership interests.
The problem with the partnership interests, according to this source, is that "there is absolutely no vesting schedule. There are several different types, which give you some sort of participation, but at the sole discretion of the managing member. You're at their mercy. BGC's game is that they'll let you cash in a million but you have to put 15% of your future income into more of their BGC partnership interests. So you get some out but you have to put a lot more in. Other times they're granted in the form of loans. You do get a dividend but that's in lieu of your bonus compensation."
According to the GFI trader, that's exactly what he fears.
"I've been at GFI for over 10 years and every single RSU I had, when the time came, I got to sell it and I got my cash. With the Howie Dollars, there's no vesting date. It will vest upon 'consideration of the board.' GFI vests every year—a third, a third, a third, just like every bank."
A big producer at GFI might hold as much as $10 million in RSUs, so this is not small change, even to brokers making as much as $15 million a year. One high-performing trader told the Observer, "I accepted compensation from GFI in the form of RSUs to show them my long-term commitment. But that commitment was to Mickey Gooch, who has always been honorable in our dealings," the broker said, referring to the GFI Chairman by his nickname. "I don't know Howard. I've never met Howard. Why should I make a multi-million dollar investment in him when I don't know him? You don't even buy a car for $50,000 without taking it for a test drive. Why should I be forced to? Give me my money. Give me cash for my RSUs and then sit down with me and let's discuss the next five years. But don't take my equity from me – that's no way to start a relationship."
So what are the options for a broker unwilling to join BGC?
"I'd go to ICAP before I go to BGC. There are other opportunities out there. Other firms are calling – Tullett, TFS [Tradition Financial Services] … "
This is more than mere saber-rattling. The Observer has learned that a group of brokers sent a letter to the special committee demanding that their concerns about the RSU positions be handled appropriately.
BGC is feeling the pressure—and responding. Mr. Lutnick addressed that issue directly when BGC raised its offer to $5.45 on Dec. 19, stating in its release, "RSUs held by GFI employees will remain outstanding and vest on their existing schedules." But two holders of GFI RSUs interviewed after Dec. 19 felt that the statement failed to address their concerns.
"If someone wants to buy our company, then pay for it, pay the cash, honor it completely and don't give me all these fugazi restrictions. The current management has said that everybody will get cash for their RSUs [if CME completes the deal]. BGC has said 'we'll honor the RSUs' but what does that mean? BGC stock with no vesting period? I want $90 million in an escrow account and the cash is sitting there waiting for you."
The concerns about BGC's willingness to match the compensation GFI brokers expect is not just Wall Street chit chat. Rumors about BGC's reluctance to hand over no-strings-attached cash abound. Just last week, FINRA abitrators ordered BGC to pay a broker named Raymond Walton $1,063,398, saying, "The panel further found that respondents breached the employment agreement."
Another GFI broker said, "I remember when Paine Webber got taken over by UBS in 2000. Everyone who worked there got dollars for their stock immediately. It wasn't rolled into UBS stock with tons of restrictions on it. When a deal happens on Wall Street you don't get jerked around. People don't get to decide what your destiny is, you do. I've earned the right to make my own decisions."
For his part, Mr. Lutnick has made a persuasive case that a deal with BGC would create savings and synergies that CME cannot match. Speaking at the Keefe, Bruyette & Woods Securities Brokerage & Market Structure Conference on November 19—by chance the exact day the first tender offer expired—he spoke of his firm's higher credit rating. "[GFI's] interest rate is over 10% and our bonds are investment grade, so we'd save over $10 million a year just in debt," said a confident Howard Lutnick, whose stock is up 50% year to date, with earnings growth of 30% on revenues of almost $2 billion. He also referred to $20 million in savings from eliminating duplicated technology and back office infrastructure.
But the GFI partisans who favor the CME deal push back in ways unrelated to the RSUs. At the dinner, the Fenics people made it clear that they saw no synergies with BGC. According to two attendees, the head of sales in Asia who's been with Fenics for 20 years would quit the company and be out in 3-5 months, as would the CEO and Developer who were at the dinner. "With these key people leaving, the entire sales and product side would fall apart. They'd lose 70% of revenue within 18 months."
It appears that anti-BGC sentiment among GFI employees is not limited to those who were at the dinner. Nick Stephan was the CEO of Phoenix Partners Group, a smaller competitor that had faced a cash crunch in the wake of new rules governing transactions put into place after the financial meltdown of 2008. In May of 2013, GFI acquired Phoenix and has subsequently changed its name to Latium, presumably to avoid confusion with its other subsidiary, Fenics (GFI didn't actually acquire Phoenix; it basically acquired its whole team of 32 brokers in New York and London; but the whole point of this article is that in brokerages, the people are the business—that's the real value of Phoenix, or of GFI or BGC).
According to two sources familiar with the transaction, before GFI agreed to acquire Phoenix BGC had come in with an offer. According to one source, "BGC was like we'll definitely buy you, but then took 3-4 months schlepping out due diligence that should have taken a week or two. Then, once Phoenix was really desperate for cash, BGC said, 'Now that our due diligence is completed, we can't give you the price you originally wanted. We can only give you this way lower number.' At that point, Nick said, 'Fuck it, I'd rather go out of business than be bought by someone who does business this way.' He called GFI and got a price for Phoenix that was halfway between the original BGC price and the post due diligence price."
The Observer briefly spoke to Mr. Stephan, who was not at the Dec 3rd dinner, two times by phone, but he declined to go into any detail without being cleared by GFI's communications people, and that permission didn't arrive by press time.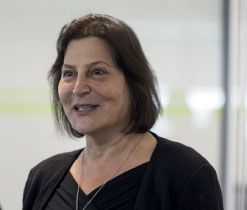 As promised, there are some other strange things afoot in this deal. Here's one. It's unclear if the special committee even is able to make a recommendation. The special committee consists of the three independent directors—Mr. Fanzilli, Ms. Cassoni, and Mr. Magee. Unfortunately, Ms. Cassoni was run over by a bus in London a few weeks ago. This has caused her to resign from the special committee and it's uncertain whether or how she could be replaced, or whether the remaining two members can even make a recommendation, since a call in BGC's favor would result in a deadlocked board (two from the special committee vs. the two board members not on the special committee, namely Mr. Gooch and Mr. Heffron).
Here's another strange thing that happened. The Observer and others reported on the scrutiny the deal would surely face from the Financial Conduct Authority for having accumulated 10% of GFI stock without asking for permission to do so—a criminal offense in the UK. Oddly, the FCA not only decided not to prosecute but basically fast-tracked BGC's request to pursue GFI. In a statement by BGC, the company "acknowledged the breach" of the 10% rule "and is working with the FCA to ensure that changes are made to its systems." Just a few days later, GFI's own application to change hands, pending since CME's offer in July, finally was granted. As head of "Change of Control," the FCA regulator Victoria Raffe worked on both BGC and GFI. Having waved through BGC, despite Bloomberg News writing that "U.K. law makes the matter criminal," Ms. Raffe then approved GFI's change of control. And then, the very same day, after 20 years with the FCA, Ms. Raffe suddenly resigned, along with two other regulators at the FCA, Clive Adamson and Zitah McMillan.
Then there's the revised BGC offer. The Observer wrote about how difficult it would be for BGC to get control of two-thirds of the board, even if it did manage to corral 51% in a tender offer, because the two executive members were firmly committed to CME and the remaining three had already voted unanimously to back the CME bid. Even if an improved offer from BGC flipped the three independent ones, it'd be three of five—60%, not 66%. In BGC's new offer of $5.45, the target for tendered shares has been lowered from 51% to 45%. But the two-thirds condition still applies. If it was going to be difficult to get to two-thirds with control of 51% of the stock, how on earth would BGC do so with only 45% of the stock?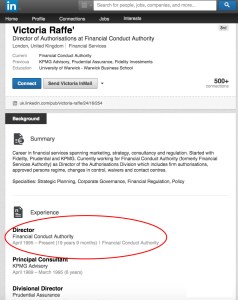 Mr. Lutnick recently went into expansive detail on exactly that aspect of the deal. At the KBW conference he revealed, "We've been negotiating with their special committee. This is new. In that negotiation, to try to help them get over whatever burdens they have in order to recommend our bid as superior – 'cause lets face it, $5.25 in cash is superior to $4.55 in stock. This is not like a shock. So why isn't their board recommending it? Their board in my opinion wasn't recommending it because if they changed their recommendation, it gave CME a walk-right. So they wanted to keep both things afloat, if you will. And so in our negotiations with them, they are negotiating with us—we have to disclose this so I'm disclosing it now with you, which is nice—they have agreed, under certain conditions that they would give us the board if we get more than 51%. They would agree to help us have two-thirds of the board and help us resolve the balance of the conditions so we can close. The conditions are falling away."
Mr. Lutnick's remarks were delivered on November 19, before BGC raised its offer to $5.45 and dropped its demand from 51% to 45%. Mr. Lutnick even described how he envisioned the two-thirds being reached—if the special committee recommended BGC then six new pro-BGC members would be added to the board, which would dump two existing board members, meaning at least six of the now-nine-member full board would favor the BGC deal. At the time, on November 19, with the original tender set to expire in a few hours, Mr. Lutnick was still hopeful that he'd reach 51% at $5.25—instead the tender stalled out at around 18%, which is presumably why BGC raised its offer and lowered its threshold.
But the problem is that the members of the special committee were all at the Dec. 3 dinner and at least one member denied that there was ever any such deal in place to grant two-thirds of the board to BGC if they got to 51%, let alone 45%. BGC addressed this in an email to the Observer. Spokesperson Hannah Sloane cited previous BGC communication in which the company noted that "new members can be appointed to GFI's board at any time between annual meetings by a majority of its existing directors without the need for approval by GFI management, and their board can have up to nine members." But remember how Ms. Cassoni got hit by a bus? Well, as mentioned above, she resigned from the special committee. So even if the remaining two on the special committee were inclined toward BGC—and that's a big if—it's unclear how BGC could ever get the three-person majority it needs in order to stack the board with its people.
So that's where this strange mini-Barbarians at the Gate stands today. After the revised BGC offer came in, GFI's board voted to re-engage BGC on the basis that its new proposal might reasonably be approved, so the special committee, without Ms. Cassoni, is back talking to BGC. (Mr. Heffron and Mr. Gooch abstained and the three independent directors voted yes.)
Once again, top executives at both GFI and BGC declined to return emails and phone calls for comment—emails to others went unreturned, save for the insiders who spoke to the Observer. Given the touchy nature of the talks and the hostility between the camps, even the official spokespeople for both sides declined to be cited beyond referring to earlier published statements.
At this point, it would seem virtually impossible for BGC to prevail. Even with an improved offer, a lowered threshold, and some of the conditions the Observer detailed having melted away, the position of the CME-favoring insiders plus the anxiety around the RSUs, plus the curveball of Ms. Cassoni's resignation might just be too much to overcome. But Wall Street observers know it's never smart to count out Howard Lutnick, who has been mentioned as a potential 2017 mayoral candidate. Even if he fails to acquire GFI, he's already increased the value of his 13% stake by many millions and forced a competitor to pay a lot more than it hoped.
Stay tuned. This twisting story clearly has a few more chapters yet to be written.