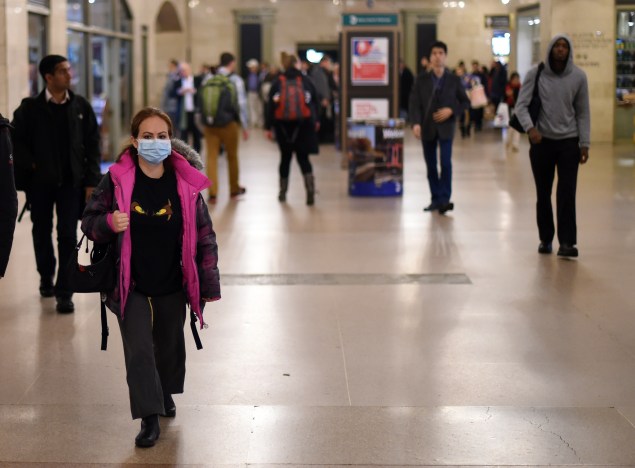 The federal government may reimburse New York City for the more than $20 million incurred in expenses related to the treatment and prevention of the Ebola outbreak, Senator Charles Schumer announced today.
The more than $5.4 billion for domestic Ebola response was appropriated in a spending deal reached by Congress this week. A fraction of those federal funds would go the city's Health and Hospitals Corporation to pay for the costs of treating Dr. Craig Spencer, New York's first and only Ebola patient so far, and to cover the various expenses incurred in preventing a further outbreak of the virus, which ravaged West Africa but had minimal impact on the United States.
Mr. Schumer said the pot of money will not be divided evenly among the states and he will lobby to get New York the "lion's share" of funds–even if the Democratic lawmaker, now in the minority after the GOP took control of the Senate, may have less clout next year.
"This $5.4 billion Ebola-related funding stream is just what the doctor ordered for New York City, Bellevue and our public hospital system, which organized a world-class response to the emergence of Ebola in the nation's most populous city," said Mr. Schumer in a statement.
Mr. Schumer said that New York City could be reimbursed in a wide variety of ways. Bellevue Hospital, where Dr. Spencer was successfully treated, will be eligible to receive reimbursement for care that is not covered by the individual's insurance. This could include covering costs of testing, overtime for medical staff and waste removal; the city conducted extensive contact tracing, training of emergency response personnel and other critical steps that could be eligible for reimbursement, Mr. Schumer said. The Democrat did not mention what expenses the State Department of Health could expect to see reimbursed.
Dr. Spencer, who treated Ebola patients in West Africa, tested positive for the virus in October. He was quarantined at Bellevue Hospital and released in November. Mayor Bill de Blasio and Gov. Andrew Cuomo, at time at odds over how to respond to the deadly virus' arrival in New York, did not immediately comment on the announcement.