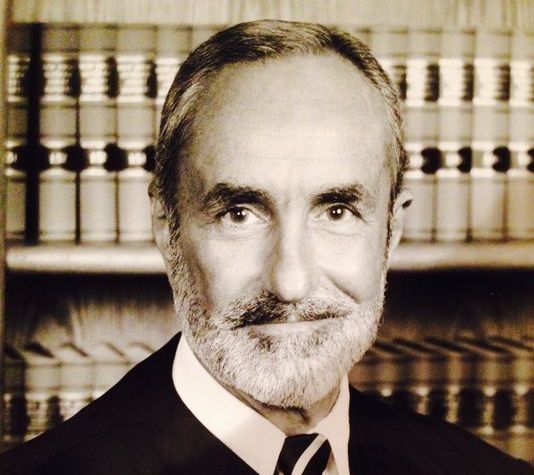 A lover of language, legendary New Jersey grammarian, and fixture of the state's legal system, former NJ Supreme Court Justice Robert L. Clifford died Saturday in his sleep.
He was 89.
The New Jersey Judiciary and members of the legal system mourned the death of the judge.
The New Jersey Supreme Court issued a statement.
"His colleagues described him as a man of elegance and dignity, and one whose love of language was legendary in court lore and evidenced in the opinions he wrote.
"Justice Clifford was one of the longest-serving members of the Court, having sat from September 1973 until he reached age 70 in December 1994. Justice Clifford served under three chief justices, Pierre Garvin, Richard J. Hughes and Robert N. Wilentz.
"He shared the bench with 11 associate justices over the course of his judicial career, including two whose tenures went back to the 1950s.
"Before Justice Clifford was nominated by Gov. William Cahill, he served in the governor's cabinet as head of the Department of Banking and Insurance and the former Department of Institutions and Agencies. He was in the private practice of law for more than 20 years before his appointment to the Supreme Court.
"We extend our deepest sympathy to Justice Clifford's wife Ruth and to his children and grandchildren."
The Daily Record printed Judge Clifford's full obituary, which can be seen here.
According to the Record, Judge Clifford began his law career after graduating from Lehigh University and Duke University School of Law in 1950.
After serving as law clerk to New Jersey Supreme Court Justice William A. Wachenfeld, he practiced in civil and criminal trials in Newark until 1962, when he became a partner in the Morristown firm of Egan, O'Donnell, Hanley & Clifford.
Judge Clifford joined "Cahill's cabinet in 1970, first as commissioner of Banking and Insurance, then as commissioner of Insurance, and finally as commissioner of Institutions and Agencies. In September 1973, Cahill appointed Clifford to the Supreme Court of New Jersey, where he authored hundreds of opinions touching on almost every field of law."
Senate President Steve Sweeney (D-3) issued a statement.
 "I am saddened to learn of the passing of Justice Clifford. Justice Clifford served honorably for three decades on our state Supreme Court, making him one of our longest tenured justices," said the senate president. "New Jersey residents owe Justice Clifford a debt of gratitude for his service and I extend my condolences to his family and friends."