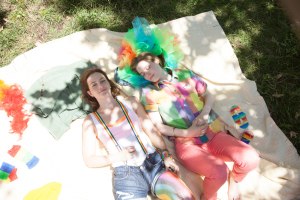 Until recently, movie stars made movies, TV stars did TV, and cat owners made online content but now it seems the lines have blurred considerably. While the expansive realms of film and television continue to evolve, many actors are finding ways to stay relative– and frankly, working–during this booming time.
Community star Gillian Jacobs and the O.C.'s Adam Brody are two actors making the most of this continually evolving crossover and if it seems like they are popping up everywhere, it's because they are. From Network TV, to the silver screen, and now online, both are responding to the changing times with an effortless malleability.
Among their most recent work is the Indie movie, Life Partners (aka the movie starring not two, but three television stars.) In this coming of age story, best friends Paige (Ms. Jacobs) and Sasha start out as single girls living the quintessential Silverlake hipster dream. Their friendship—the kind that deepens with each passing evening spent watching Top Model, drinking cheap wine, and inspecting their breasts for reverse tumors—is a special bond, incapable of being broken. That is until Paige begins dating Tim (Adam Brody) and the besties are forced to navigate the best friend-boyfriend love triangle.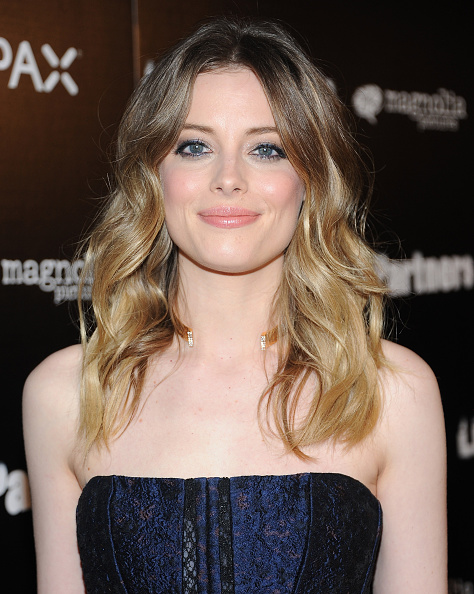 Paige–the more traditional of the two–is a loving but slightly controlling environmental lawyer. "She's a three dimensional character with shortcoming and strengths." Ms. Jacobs told the Observer, admitting that she relates to Paige more than any other character she's played. "She's full of contradictions- funny and uptight, supportive and condescending. I loved her flaws." 
Her new boyfriend, Tim, also loves her flaws and handles her jealous, territorial best friend Sasha (played by his real life wife Leighton Meester) remarkably well over the course of the the movie. "He's a Big Lebowski-quoting dermatologist who has a pretty goofy fashion sense." Mr. Brody told the Observer. "He's not trying to be cool, he's just going for the laugh and he's very comfortable —no pun intended since he's a dermatologist— in his own skin."
The two spend the majority of the time googly-eyed and in love, while Sasha finds herself jobless, relationship-less, and jealous of the man taking up most of her bestie's time. A few good one liners that only the best of female friends could fully appreciate ensue and the feel good movie leaves you feeling more uplifted than a night spent applying green face masks and sipping pink wine.
In addition to sharing the silver screen, Ms. Jacobs and Mr. Brody have also both been involved in long-running, fan favorite television series. Recently, Ms. Jacobs experienced first hand the extent to which the fans have an impact over the longevity of a show. After NBC gave Community the boot, fans took to Twitter to rally for its return. "They used #sixseasonsandamovie" Ms. Jacobs told us, a reference to the final episode of season 3. "It was incredible to see how much they love the show." After a big push from the fans, Community is set to enter its sixth season on Yahoo.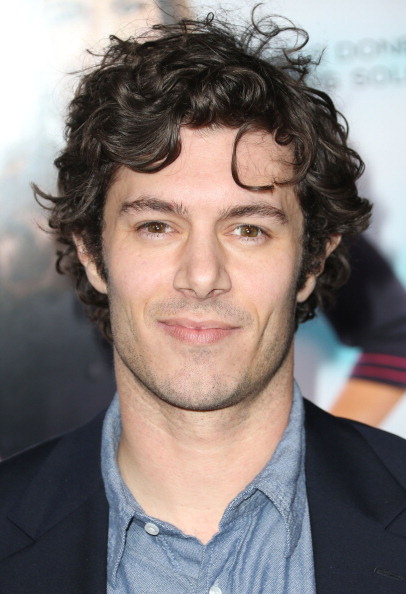 Moving from Network TV to the internet is also a move Mr. Brody comfortably made. Explaining that while he understands why people are apprehensive about moving to internet based programming, the benefits of the changing TV landscape are in the artist's favor. "Everyone craves stability but on the flip side I don't think that anyone could argue that more freedom and more access is only going to spawn creativity." Mr. Brody, who is currently working on a series for Direct TV, recently completed a pilot for Amazon. "In a way these are shows I couldn't have done–or they wouldn't exist–five years ago. It's allowing more freedom and I think it's ultimately a good thing."
"I am excited by Community's move to Yahoo. I believe with Yahoo's enthusiasm and big marketing push, Community may find a larger audience than we had on Network TV. "  said Ms. Jacobs, who in addition to Community is currently directing The Queen of Code, a short film to air on FiveThirtyEight and ESPN Films' digital short Signals. 
The times may be changing but if it means more opportunities to watch these two then the "Royal We" –a reference Mr. Brody's character Tim would surely appreciate–wouldn't have it any other way.