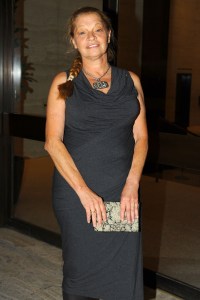 New York has never really styled itself a town of pedigrees—what with Ellis Island, the ostensible welcome extended to the tired, the poor and the unwashed, etc. But one need look no further than the facades of our great cultural institutions to discern the importance to the city of a handful of families and, by extension, to grasp the advantages that come along with notable lineage. The four-bedroom townhouse at 156 West 13th Street, in Greenwich Village, which just sold for an even $15 million, according to city records, boasts a variously impressive heritage. Built in 1846, the home was constructed for the estate of Peter Remsen, a member of the Knickerbocker family, according to the listing held by Town Residential's Ted Karagannis.
Since then, it's received a nicely-accomplished face lift from noted local architect Steven Harris—modern but respectful of the underlying specimen—and been purchased, and now sold, by Candida Smith, the daughter of the late Abstract Expressionist painter and sculptor David Smith, whose work has been shown in exhibitions organized by MoMa and the Whitney. The buyer was an anonymous, though whimsically-named corporation known as Cascade Hops, LLC.
Mr. Harris' renovation saw an elevator installed in the five-story home, running from the basement to the uppermost floor, which includes a media room/gym and a sizable terrace. A wrapped staircase connects the first two levels, flourishing a "classic banister resembling a baby grand piano" that reaches "up elegantly like the notes of a Brahms concerto." Such elaborate poetics are difficult to translate into any meaningful mental image of this "showpiece," but please be assured of its loveliness.
Greek accents provide further embellishment on the main level, which, like the rest of the home, appears to sport high ceilings and hardwood floors. Perhaps most impressive is an original floor-to-ceiling fireplace in a separate dining area. It's great, no-doubt, for entertaining fancy older relatives.