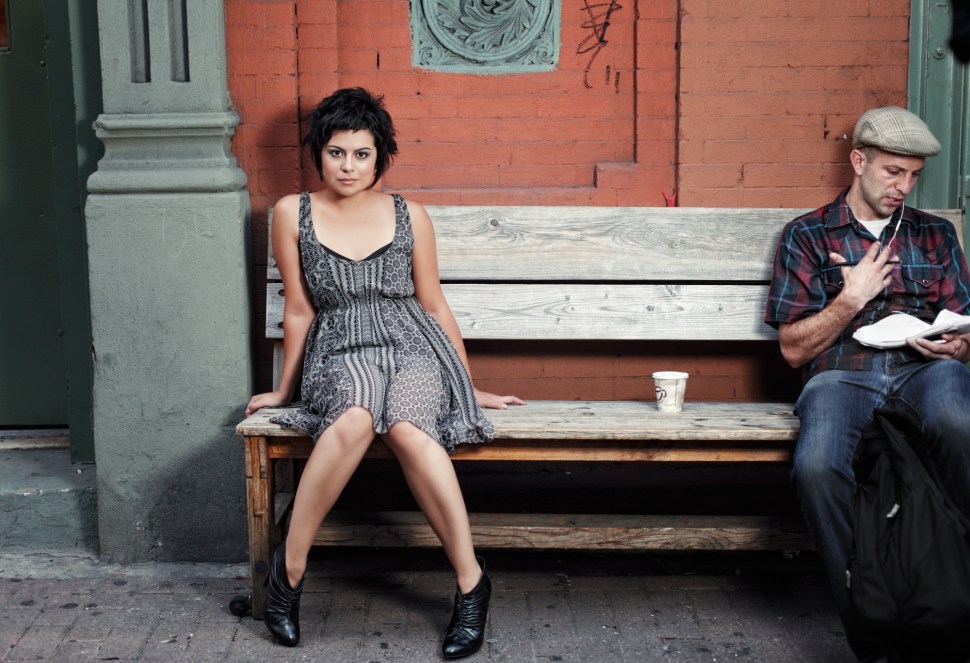 Serial fans get it. When I first discovered that The Intercept's Natasha Vargas-Cooper had landed a sit-down with Jay Wilds, I alerted everyone in my life that they were not to speak to me until I had read and digested the interview. The current-day Mr. Wilds, the star witness whose timeline and testimony comprised essentially the state's entire case against his former schoolmate and weed customer Adnan Syed, was excruciatingly absent from Serial. While the show relied heavily on tapes of Mr. Wilds' police interviews and trial testimony, his refusal to speak to the show's reporter, Sarah Koenig, made it difficult to get a sense of both what his life is like now or why he did what he did then. Until now.
"I had never listened to Serial before," Ms. Vargas-Cooper told the Observer this afternoon. "And then I got an email from another reporter who works at Rede Globo, which is a Brazilian news outlet. She was friends with Jay's lawyer and Jay was interested in talking. They were very upset [with the way Jay had been depicted in Serial]. So she had asked around for recommendations of a journalist to turn to and a professor friend of hers who doesn't know me but knows my work said 'Talk to Natasha Vargas-Cooper,' and so they said would you be willing to talk to Anne and Jay."
According to Ms. Vargas-Cooper, Sarah Koenig had tried to interview Jay's lawyer, Esther "Anne" Benaroya, and "it was kind of disastrous."
"Anne told me what she felt were the big issues. I had identified those issues. I told her, 'Give me a couple of days to listen to Serial and I will get back to Anne.' So I listened to Serial to see if there was something there and if it's something I wanted to get involved with and I saw some really huge… I mean just some stuff that I was like – I mean problems, and I don't mean that necessarily in the ethical sense but it was like … If I were to come to you at the Observer and say I want to write about a case and I don't have the star witness, I don't have the victim's family, I don't have the detectives, I don't think you would run it, you know."
I told Ms. Vargas-Cooper that I absolutely would, assuming I was persuaded that all efforts to get those people had been made. And I am pretty persuaded of that in the case of Serial.
"Oh, totally. I don't want this to be like I am trying to blow up Sarah Koenig. I don't want to sling mud at her. She presented a very compelling story with characters who I really wanted to hear from."
"No, not at all," I replied. "I think it's that you're trying to present a fuller picture. I thought Sarah Koenig showed eight pieces of a ten-piece puzzle, Jay's stuff is a ninth piece and we may never get the tenth piece."
"We're only in the middle of it," exclaimed Ms. Vargas-Cooper. "We spent about four hours together. We have spent a lot of time on the phone before and since, and I think he's a really complicated guy and I think I'm dealing with somebody who has like been really traumatized. [This interview] has intensified and further armed the pro-Adnan people, which I feel like at this point anything would. But I think for people who are not as partisan it created a more fleshed out human being. The reason why I cover criminal justice is I'm not really into advocacy, I'm really into human beings in high-stakes situations and the extremes of human behavior and all of that. We got parts of that from Serial, but we didn't get that with Jay because it wasn't a part of the story. [My interview] demonstrated that Jay's a pretty smart guy. He's a human being and I don't think there was any way for him to have known that not giving an interview to a journalist would result in huge segment of the population speculating that he committed the murder. Like, for this article, people have asked me to comment and I'm commenting to you. I don't think it would ever occur to me that if I didn't comment to a journalist that somehow I would be punished by the internet. To watch somebody grapple with that … He's like, 'I'm freaked out.' Basically, Jay said he and Sarah talked for 20 minutes in his house and when she reported it back it was used to demonize him. So he's like 'My fear is that it would have been 50 times worse if I would have talked to her.'"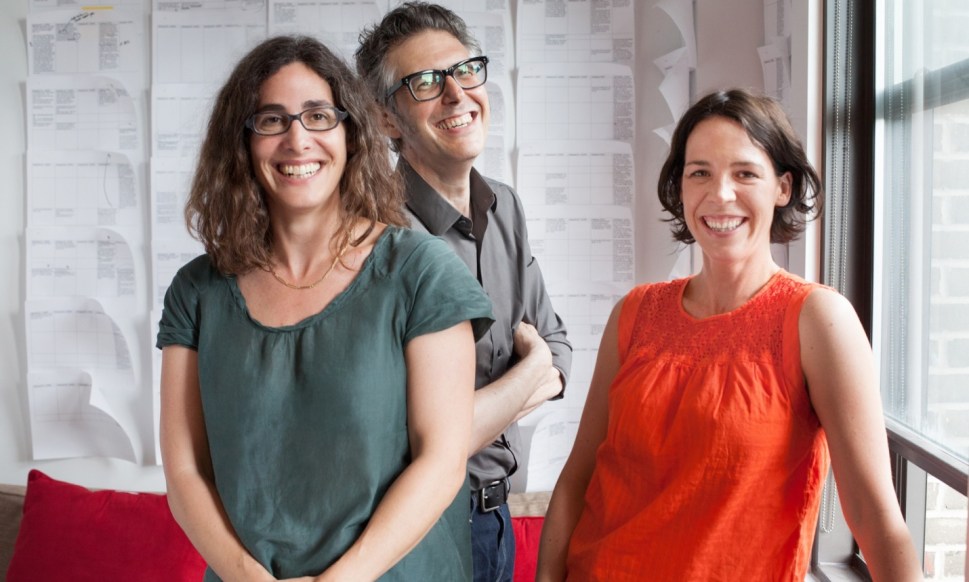 I asked Ms. Vargas-Cooper what drew her so strongly to this, as someone with a long history of crime reporting but no prior engagement with Serial.
"I've reported on a case that involved a friend of mine who was murdered when I was 17. Getting teenagers to testify and testify accurately is a nightmare because they're afraid of everything. Their parents, their friends, the cops, and we were pretty well-to-do kids. And just recently on a case I'm working on involves marines who committed a murder against another marine, and there were some marines on the base who knew about it and didn't come forward and didn't testify. So to me, people who are willing to testify are pretty fascinating and they experience the criminal justice system in a way that most other people don't. It's very interesting because … like in The Wire, which all of the delightful white liberals who are creaming over This American Life also adore and cherish. One of the big central moral issues in The Wire is that a state's witness was killed and if you're going to step out and like speak a truth about a crime as a state's witness then you deserve to be protected and respected for that. Hypothetically, everybody seemed to agree with that premise on the show. Now, put into real life they've really vilified Jay and I find that reaction pretty fascinating."
Fascinating, indeed. On Reddit, for example, amateur detectives have leapt into action. This link pins the blame on Jay's father—how nice—and others link to Jay's post 1999 brushes with the law for stuff like theft under $500 and possession of drug paraphernalia. It hasn't been pleasant.
"I mean it's been terrible for Jay. Like I've seen it, their address has been posted. Their kids' names have been posted. That's going to be our third part, which is like all the corrupt collateral damage that's happened. Like people have called his employer. People have showed up at the house to confront them. It's like horrendous. It's like the internet showed up at your front door."
Even Ms. Vargas-Cooper has now come under some fire. People have been tweeting all kinds of crazy stuff at her: "People have been like, 'How much have you paid Jay?' which is absurd."
With Serial finished and having concluded without the "Adnan is indisputably guilty or officially exonerated" moment many were hoping for, fans are left with a gaping hole. Serial's failure to include today's Jay was not for lack of effort. Ms. Koenig made clear the lengths to which she went to try to gain his cooperation, including the brief untaped encounter. But the absence of Jay's hindsight perspective—the absence of ANY perspective from the prosecutor's side, including the detectives and the prosecutors themselves—did leave a hole in the 12-part series.
On Monday, Ms. Vargas-Cooper poured a dumptruck of Jay into that hole and has at least a couple more coming. It's incredibly fulfilling to those of us who spent 10 hours listening plus countless more debating and studying maps of the Best Buy and reading Rabia Chaudry's amazing blog and basically allowing this new medium to consume our lives.
"Well, it might get even better," Ms. Vargas-Cooper said tantalizingly. "It hasn't been 100% confirmed, but I do have like two more interviews of people who refused to speak with Sarah who are very big players. … It looks like the prosecutor is going to talk to me and he said he wants to talk about the questions that he would have asked Adnan had he taken the stand."
Whoa. Waiting for the next Intercept interview is now as torturous as waiting for the next Serial. Worth it!