With such a saturated market, shopping for fragrances can be well, overwhelming. But, picking out the perfect perfume is simple once you've gotten the base down. Picture the person you're gifting: does he or she like the outdoors? If so, they're likely to prefer woody scents to warm amber tones.
Here, we've broken down our favorite fragrances into five base note categories: floral, fresh, woody, aquatic, and amber. Though many perfumes have characteristics from the various groups, they predominantly fall into one category. Here they are:
Floral Notes
Milieu Rosa by Odin New York is one of three new fragrances in The White Line collection to launch this year. As the name suggests, the perfume is characterized by a blend of Spicy Morrocan Rose, Rose de Mai, and Turkish rose. Another floral fragrance is Nirvana White by Elizabeth and James. With notes of peony, muguet and musk, the perfume is perfect for the downtown trendsetter who loves a flowery fragrance. In addition to the Eau de Parfum, Ashley Olsen and Mary-Kate Olsen recently introduced the collection as perfume oil, forgoing alcohol.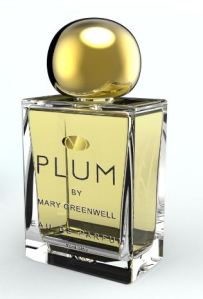 Fresh Notes
British makeup artist Mary Greenwell's fragrance Plum is ideal for the woman who loves a blend of fruity and floral fragrances. The perfume has top notes of plum, blackcurrant, peach and lemon, middle notes including jasmine and gardenia blended with bottom notes of sandalwood and patchouli. For men, opt for Creed's fragrance Aventus. It is the house's most popular fragrance with fruitful top notes including French apple and pineapple, as well as, base notes of vanilla and oak.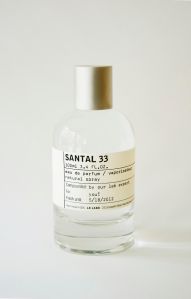 Woody Notes
Le Labo's Santal 33 is one of my personal favorite scents. The formula—including cardamom and Australian sandalwood—has an addictive quality attracting both men and women. While shopping at their downtown boutique at least three people came in to enquire about the scent within the few minutes I was there. Another wonderful woody fragrance (though specific for women) is Elizabeth and James' Nirvana Black. The Eau de Parfum has notes of violet, sandalwood and vanilla. Gypsy Water by Byredo is a great light option for the woman who loves woody scents. For men, check out the newly launched Jimmy Choo MAN. The scent is crisp with citrus notes set amongst an amber-based wood.
Aquatic Notes
This group of fragrances is evocative of the ocean and often unisex. Take for example, Bond No. 9's Sag Harbor. Men and women can wear the marine-scented ode—which includes a blend of ivy leaves, peonies, and sandalwood. Also, HM by Hanae Mori is this sort of breezy scent for men. The cologne is a combination of citrus and spearmint along with sandalwood.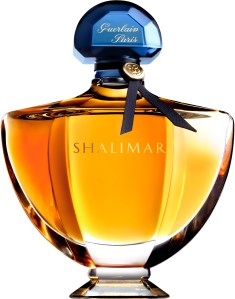 Amber Notes (a.k.a. Oriental Notes)
While this category is often too rich for my taste, Tobacco Vanille by Tom Ford is an exception. The scent evokes an air of sensuality with notes including tobacco leaves, clove, spices, fruit wood sap and vanilla. For the mature woman, Guerlain's Shalimar will be appreciated. It is the first Oriental fragrance ever created (1925) and tells the story of an emperor's love for an Indian Princess. The perfume gets its deep quality from the combination of flowers and bergamot along with vanilla and tonka bean. Alternatively, there is the newly launched (Fall 2014) Extatic by Balmain. The fragrance is as glamorous as the French fashion house. It opens with notes of pear, rich chocolate tones and a leathery vanilla base.
Now that we've narrowed it down all you need to know is the base he or she would like most. Happy gift giving!