Ginsberg is God. Kate Moss seems to think so. She wears Bella Freud's mossy and meditative incense-and-wormwood-laced fragrance by that name; in fact, she wears all three of the British designer's scents including Je t'aime Jane (a romantic fruity floral) and 1970 (a hedonistic rose de mai infused with saffron).
Ms. Freud and her in-house perfume designer, Azzi Glasser, were in New York last Friday for the posh US debut of her perfume and candle collection at the intimate West Village perfume boutique, Aedes de Venustas.
The glamorously gamine Bella Freud, great granddaughter of the father of psychoanalysis Sigmund Freud, with her rock-star hair, skinny black jeans, Celine brothel creepers and "The Last Poets" sweater she designed, has never been conventional. She and her sister spent a few childhood years in Marrakech where their mother dabbled in Sufism. Ms. Freud sometimes makes arty short films as an alternative to runway shows, has modeled nude for her father, painter Lucian Freud, and is smitten with the smell of incense and patchouli—but don't call her bohemian.
"Bohemian is a word that makes me flinch, I associate it with vagueness and sloppiness," said the soft-spoken Ms. Freud. "My education started with Punk, which was a rigorous revolt against bohemianism. The names of the perfumes come from stories that wove themselves into my life. Ginsberg is God came about because of a short film I made with John Malkovich about beatnik girls waiting for their poet guru to arrive at a reading—he never does. I designed what they would wear and this was a bit like band merchandise—like the old 'Clapton is God' T-shirt."
The fragrances and candles are named after the signature sweaters Ms. Freud designed, which are mostly black with her handwritten words. Like her fashions, they've got celebrity fans. Kylie Minogue, Noomi Rapace, Alison Mosshart and Johnny Depp wear 1970, and Mr. Depp, according to Ms. Glasser, also loves Ms. Freud's signature Bella Freud candle and burned 1970 in his trailer while filming Alice.
How does one bring a fragrance to life from words on a shirt?
Chemistry—an intellectual/artistic synergy between Ms. Freud and her perfumer. Ms. Glasser, the nose behind Agent Provocateur's signature fragrance whose bespoke clients include Johnny Depp, Helena Bonham Carter, Orlando Bloom and Jude Law is gifted, it would seem, with the ability to interpret the stories and style of a person into smells.
"When Bella talks you can't help but envision formulas, because she's very articulate," said Ms. Glasser. "I just let her speak, it's almost like a therapy session."
What was the inspiration behind Ginsberg is God?
"I envisioned a tousled headed poet and the smell of ink," mused Ms. Freud. "The sexiness of someone's mind is not a fresh, clean scent like you'd think. Intelligence is totally disarming and is a real turn on. Ginsberg is God is for a man and the woman that likes him. I trusted Azzi's judgment on what would be captivating in a smell. She kind of psychoanalyzes my stories."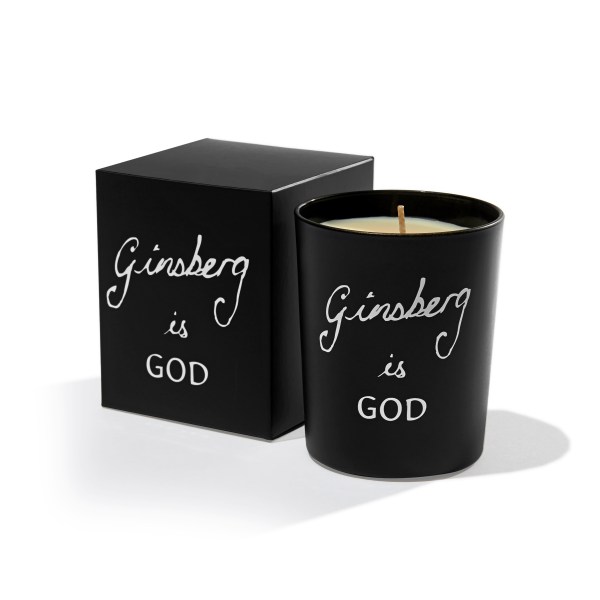 Will she ever name a scent Freudian Slips? "I doubt it," laughed Ms. Freud who teased she has something provocative up her sleeve and also plans to launch her signature scent next year. She confessed she only recently became interested in her great grandfather (her father never talked about him) after her 14-year-old son brought home a comic book about him.