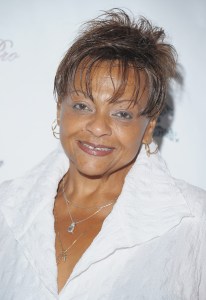 When Michael Bloomberg served as mayor, there was never a doubt about who was the city's richest elected official. But with the billionaire begrudgingly gone—and his spot taken by Bill de Blasio, who spent the last decade paying off a Park Slope mortgage on a government salary— the question is murkier. It comes down to which elected officials have real estate and stocks or pull in income in addition to their city salaries.
The following list, which reveals shockingly modest amounts, relies on 2013 Conflict of Interest Board forms. The board asks elected officials to report outside income and holdings each year and serve as financial snapshots; politicos must check boxes indicating inexact and wide ranges of outside income. The Observer used the lower end of the range and included the politico's city salaries.
1. Inez E. Dickens, Council Member, District 9, $2,102,500
Ms. Dickens lands on top of the list thanks to her part-ownership of four multi-family buildings in Harlem worth $500,000 or more. Ms. Dickens is also a member of a real estate partnership that manages the company, but does not draw a salary and serves only as an advisor, her office has said.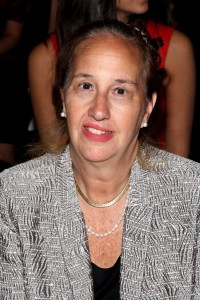 The Harlem pol has often been beleaguered by the rental properties—which have been hit with hundreds of thousands of dollars worth of fines by the city over the years. The New
York Post reported her buildings were full of mold, fire damage and electrical problems—and in turn she called one of their reporters a "lying piece of shit."
2. Gale A. Brewer, Manhattan Borough President, $1,611,500
Ms. Brewer is a savvy investor—her money is mainly in a slew of stocks and other financial instruments. Ms. Brewer has worked in government much of her life, but also enjoyed stints in the non-profit world and the private sector. She and her husband also spent some time running a successful Manhattan bed-and-breakfast.
3. Cyrus Vance Jr., District Attorney of New York County, $1,360,000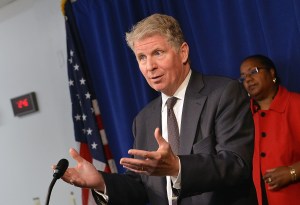 The Manhattan district attorney comes from a prominent family: Mr. Vance's father served as secretary of the Army and secretary of state. He enjoyed a successful legal career before his 2009 election. In addition to his salary, Mr. Vance had income of at least $60,000 from a blind trust, and holds hundreds of thousands in mutual funds, business investments and retirement plans.
4. Melissa Mark-Viverito, Speaker, New York City Council, $1,062,500
While Ms. Mark-Viverito often voices the concerns of those struggling to make ends meet, she comes from a wealthy family in Puerto Rico. She owns several valuable pieces of property in Puerto Rico, as well as her home in East Harlem, where property values are skyrocketing.
5. Daniel M. Donovan, Jr., Richmond County District Attorney, $940,000
Staten Island's DA is the only Republican to crack the top 10 of moneyed New York City pols. Mr. Donovan was perhaps best known for his unsuccessful 2010 bid to become state attorney general—at least until he found himself in the midst of a firestorm over the death of Eric Garner. He earned at least $100,000 from selling an interest in real estate property last year, has part-ownership of residential property and has a mutual fund and retirement plan.
6. Inez Barron, Council Member, District 42, $684,500
The East New York councilwoman and her husband, Nehru-jacket wearing State Assemblyman Charles Barron, have long railed against the gentrification of neighborhoods like their own, but they're quite comfortable. In addition to her $112,500 salary, Ms. Barron enjoys a pension worth up to $90,000 from her teaching career, rental income of up to $44,000, and a deferred compensation plan worth at least $500,000.
7. Andrew Cohen, Council Member, District 11, $649,000
Like many on this list, Mr. Cohen, who represents the well-to-do Riverdale section of the Bronx, is an attorney. Before being elected, he taught as an assistant adjunct professor at John Jay College and served as legal counsel to a state assemblyman.
8. James Vacca, Council Member, District 13, $516,500
In addition to his income from the City Council, the Bronx councilman also takes in between $5,000 and $43,000 from his gig as an adjunct professor with the City University of New York, and also holds a hefty mutual fund, an IRA and a deferred compensation retirement plan.
9. Daniel Garodnick, District 4, $511,500
The East Side councilman and one-time candidate for council speaker is a former securities litigator—and has a stock portfolio to show it. Mr. Garodnick's portfolio includes Microsoft, Big Pharma and energy firms. "Dan has a portfolio that is diverse so as to minimize risk," his chief of staff, David Kimball-Stanley, told the Observer earlier this year.
10. Robert T Johnson, Bronx County District Attorney, $510,000
The Bronx District Attorney since 1989, an office he took after a career as a judge and Legal Aid defense attorney, Mr. Johnson has brokerage accounts worth at least $60,000 and a deferred compensation plan worth at least $250,000.