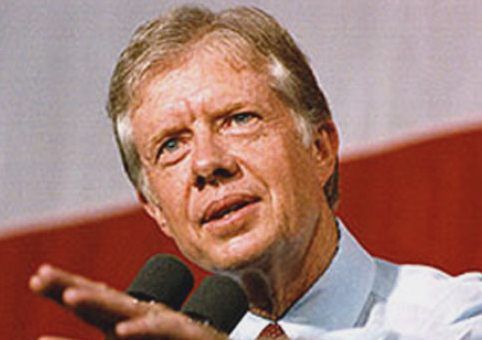 Appearing at the Princeton University Chapel this afternoon to discuss his new book, "A Call to Action: Women, Religion, Violence and Power," former President Jimmy Carter did not pass up a chance to offer a criticism of President Barack Obama's foreign policy chops.
During the course of the question and answer period, when a student asked the former President if he believes the Israelis and Palestinians can achieve peace, Carter said peace requires more than sending Secretary of State John Kerry to the Middle East.
A source who was present at the event told PolitickerNJ that the clear implication in Carter's remark was that Obama – not Kerry – should be the lead diplomat for America in the troubled region.
President from 1977 to 1981, Carter helmed the Camp David Peace Accord between Israel and Egypt.
As part of his own effort to impact international affairs, the former President told the audience that he has sent nearly 200 copies of his book to leaders around the globe.
In his book, Carter lays out specific policy points aimed at improving the lives of women.