Joey Wolffer doesn't stay in one place for too long.
Since founding the StyleLiner, a converted truck from which she sells luxury accessories, she has made the rounds up and down the east coast annually for the past five years, curating and selling a selection of scarves, jewelry and even bags of her own design to the east coast's most affluent women.
In the summer, she decamps in East Hampton. Then, she flees the cold by making her way down to Florida, always with retail coordinator Esme Yozell by her side. The StyleLiner has also done stints in Atlanta and, improbably, Montreal Fashion Week. This year, Ms. Wolffer hopes to hit Texas for the first time.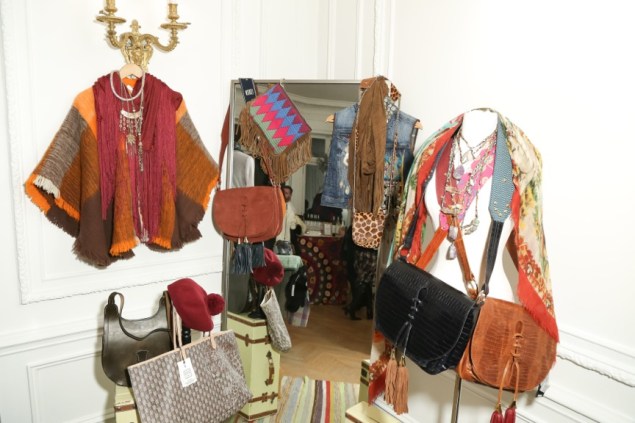 But for now, she's set up shop — as in, a real, live, pop-up brick-and-mortar store — in a Parisian-salon-style shop in the East 70s. Ms. Wolffer and Ms. Yozell are also taking the truck on the road at the same time, selling their wares in the Meatpacking District and more remote destinations such as Roslyn, Long Island. After shuttering the pop-up on Dec. 14, they will take a break then head down to Florida in January.
The truck's contents range from fringed, laser-cut, suede scarves to luxury bags of Ms. Wolffer's own design. Most of the StyleLiner's customers are women ages 35 to 70, Ms. Wolffer said.
"Some of my favorite customers are such inspirational women," she said. "For their work, they need to look really cool and interesting and wear interesting pieces."
The accessories chosen by Ms. Wolffer, from brands such as Buba and Dassios, are full of embroidery, embellishment and varied textures. Part bohemian and part luxury, they won't fail to spark a conversation or garner plenty of compliments.
"Accessories are much more emotional than clothing," Ms. Wolffer said. "There's so much more to work with. You can really play it up… You can give yourself so much personality with such a simple accessory."
Ms. Wolffer extolls the benefits of running a mobile business — she can stay in her Hamptons home in the summer, she doesn't have to pay rent on a store, and she flees the cold in the winter while more traditional shopkeepers watch their customers scuttle away as soon as the weather turns.
Still, her truck, a converted potato chip conveyor, has broken down a handful of times. Once, she had to pay for a tow truck to pull the truck from Atlanta to Miami just in time for a trunk show. All of the proceeds from the show went to the cost of towing.
"I've become really good friends with cops on the side of the road," she said, "and AAA is my best friend."
She also enjoys operating out of a truck because it means customers are always happy to see her.
"It's nice, bringing the goods to them," she said. "You don't get sick of them and they don't get sick of you… [but moving around] takes a lot of networking and the ability to talk to a wall, which I have, I have to say."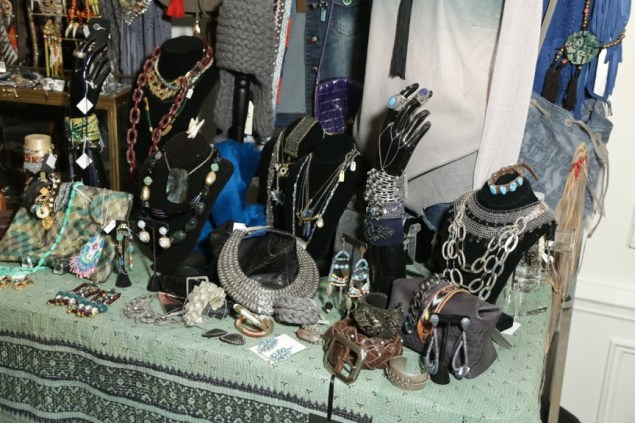 Ms. Wolffer relies on social media and the StyleLiner's website to stay in touch with her customers. Since she has built a considerable fan base in the past five years, she now feels confident enough to invest in a new branch of her career: designing handbags.
A former jewelry designer, Ms. Wolffer incorporates some of her own favorite designs into the bags, which are made of sumptuous materials such as crocodile and leather. The bags come in several sizes, from clutches ($285) to large tote bags ($1,375), and are sold under the brand name Joey Wolffer.
Traveling the country to meet customers and sell to them in such a hands-on way is a dream come true for Ms. Wolffer, who previously designed accessories as global trend director at Jones Apparel Group in London. Designing from behind a computer, she found, was not for her.
And surprisingly, traveling throughout the year has not taken a toll on Ms. Wolffer's social life, partially because she mostly travels to locales where she knows people and has a support system.
"I'm married and really happy and I have a lot of amazing friends," she said. "We have nice dinners together… Also, my customers become my friends, whether I like it or not."
Before long, Ms. Wolffer will be fleeing NYC in favor of warmer climes. Follow the StyleLiner on Twitter and Instagram to find out where it will be next.
The StyleLiner is open at 40 E. 75th St. until Dec. 14.