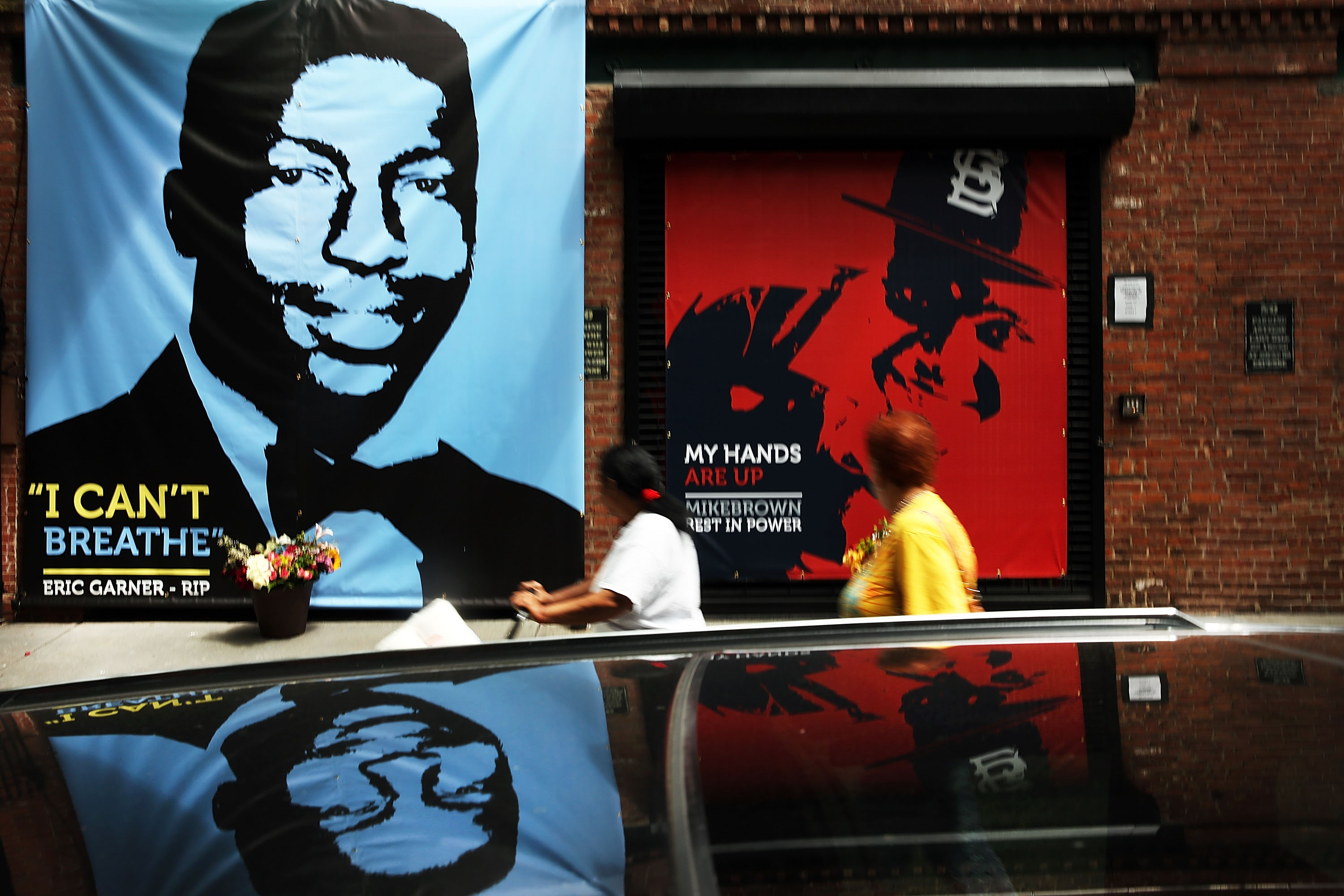 A Staten Island judge agreed today to release just a few sparse details about the evidence the prosecutor presented to the 23-member grand jury that decided not to indict NYPD Officer Daniel Pantaleo in the July homicide of Eric Garner, a black Staten Island resident.
Mr. Donovan asked yesterday to release "specific information" about the evidence presented, though not full transcripts of the proceedings or the exhibits the jurors saw—all of which are legally sealed in New York State. But Judge Stephen Rooney agreed only to put out a vague summary of what transpired in the closed room.
"Upon balancing the competing interests of disclosure and confidentiality in the matter at hand, petitioner has sustained his burden of establishing the existence of facts warranting limited disclosure of certain aspects of this grand jury proceeding in the interest of assuring the public that the relevant evidence was presented to that body, empaneled for the sole purpose of deciding whether reasonable cause existed to charge anyone with a crime in the death of Eric Garner," Mr. Rooney wrote in his decision.
All that Mr. Rooney revealed was that the grand jury sat for nine weeks, heard from 50 witnesses (22 of them civilians), were informed of the laws regulating use of force and were presented 60 exhibits of evidence. That evidence included four videos, records about NYPD policies, procedures and training, autopsy photographs, records of Garner's medical treatment after his encounter with Mr. Pantaleo and photographs of the scene.
Mr. Donovan said he would make no further remarks on the case.
"I respect the court's exercise of its discretion, and will abide by the court's order. As such, I will have no further comment in connection with the grand jury proceedings relating to the matter of the Investigation into the Death of Eric Garner," he said in his statement to the press.
Mayor Bill de Blasio said he was disappointed at how little Mr. Rooney elected to disclose.
"On a common sense level I think more information would be helpful. I think people have a lot of questions," Mr. de Blasio told the Observer.
Some politicians and advocates have maintained that Mr. Donovan, a Republican, was too close to law enforcement to impartially present evidence. A federal investigation of the incident is now underway.
In the case of Michael Brown, a black teenager shot to death by a white police officer in Ferguson, Mo., a Missouri prosecutor last week released far more details about the grand jury decision's not to indict the officer. The Ferguson case set off violent protests in Missouri and around the country.
Updated to clarify what Mr. Donovan requested to have released, and to include comment from Mr. de Blasio.