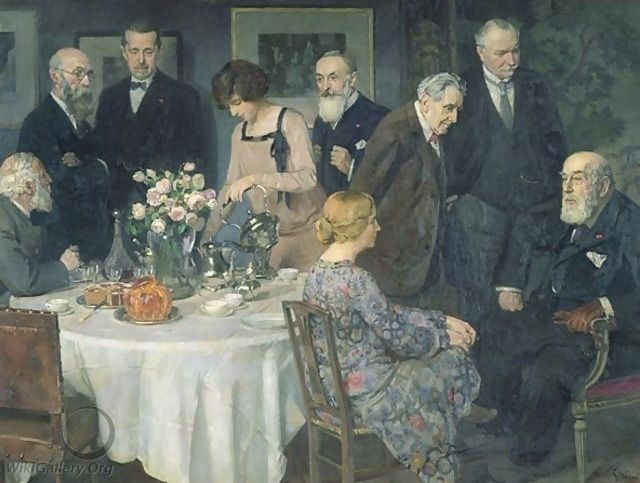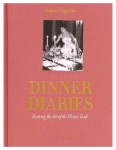 Dinner Diaries by Daniel Cappello
Takes cues on how to host the ultimate dinner parties from some of the most practiced hostesses of our time, from Ivanka Trump and Cynthia Rowley to Alison Aston and Amy Fine Collins. This ultimate hostess book also includes Proust-style questionnaires to be filled out by friends in advance to help set the perfect scene and plenty of party planning cheat sheets to ensure your next 'do is one for the history books.
$50, Available at Assouline boutiques or online at www.assouline.com
David Stark: The Art of the Party
Written by the renowned event planner behind New York's Metropolitan Opera Gala, this artful book offers simple DIY solutions to spectacular party décor—often hewn from everyday reclaimed or industrial objects.
$27.19, Available at www.amazon.com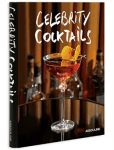 Celebrity Cocktails by Brian Van Flandern
Always wanted to the host with the best cocktails? Take advice from a three Michelin-starred mixologist and the many celebrities (everyone from Dean Martin to Liz Taylor) whose drinks of choice he details in this brilliantly illustrated volume. Van Flandern shares his tips and tricks and even encourages you to try your hand at crafting your own signature drinks.
$50, Available at Assouline boutiques or online at www.assouline.com

Soiree: Entertaining with Style by Danielle Rollins
This book offers the definitive guide for entertaining at home–be it an intimate New Year's Eve dinner or a lavish fundraiser. From invitations to flowers, linens, and, of course the menu, Rollins, touted as the consummate hostess, offers intriguing insight on everything one needs to throw the finest Soiree.
$37.40, Available at www.amazon.com
Valentino: At the Emperor's Table by Andre Leon Talley
Not only is he the reigning emperor of Haute Couture, Valentino also reigns supreme at legendary soirees in his various residences around the world. His table settings alone are so dazzling, yet there are tiny tips to take away for the reader. Complete with vivid photos of his palatial collection of tableware and his own recipes, this tome, penned by iconic Vogue editor at large and one of Valentino's closest friends, will surely inspire many a holiday table.
$150, Available at Assouline boutiques or online at www.assouline.com
Jeff Leatham: Visionary Floral Art and Design
Jeff Leatham is to floral design what rebel designer Alexander McQueen was to fashion—a dark horse who sets his own rules and creates curious things of beauty whilst doing so (he's also gathered a stellar list of clients, from Oprah to Tina Turner). With a forward by Nadja Swarovski, crystal empire scion and close friend to both McQueen and Leatham, this book is full of breathtaking images of Leatham's gravity-defying floral mastery.
$55, Available online at www.rizzolibookstore.com

Tory Burch: In Color
With a cover by Damien Hirst and a foreword by Anna Wintour, Burch's first book tells the story of the woman who built a billion dollar empire on color. Organized by the hues that fascinate her the most, each chapter features tales of travel, entertaining and inspiration as well as interviews with inspiring business leaders.
$36.52, Available online at www.amazon.com

Decorated: Sublimely Crafted Cakes for Every Occasion by April Carter
From a flourless chocolate cake decorated with amaretto whipped cream and toasted almonds to a choux bun tower with rainbow frosting, there's a cake for every occasion and every skill level in this cookbook like no other. Crammed with short cuts for the reluctant baker and delicious frosting ideas, this is a book to covet.
$29.95, Available online at www.rizzolibookstore.com