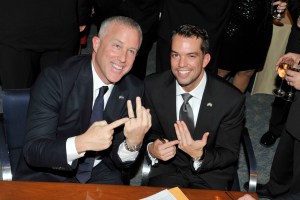 In a ceremony that Women's Wear Daily dubbed a "Big, Fat, Gay Wedding," William Bryan White and Bryan Eure tied the knot three years ago, accompanied by a soundtrack supplied by Aretha Franklin—in the flesh, mind you—and such high profile guests as Barbara Walters, who told WWD that she had pulled from her closet the same model of dress she'd worn to Paul McCartney and Nancy Shevell for the occasion. Officiating was David Boies, the high-profile litigator who spearheaded efforts to overturn Proposition 8 in California. Also on hand was then City Council speaker Christine Quinn, who said she originally met Mr. White when he filed a noise complaint about a bar beneath his apartment.
That, of course, was before he bought the townhouse at 460 West 22nd Street for $4.6 million in 2012—a measly pittance compared to the $16 million for which it was just resold, according to city records.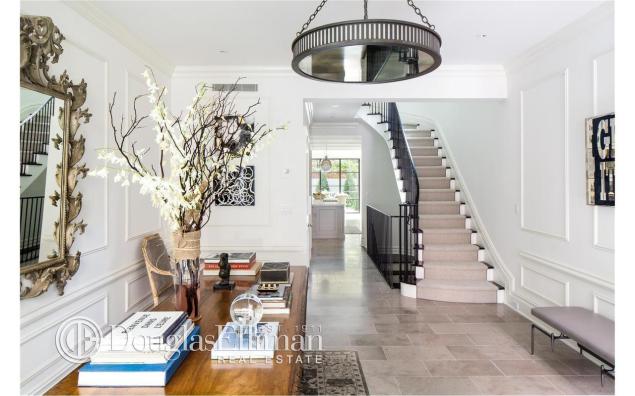 Oddly, Fredrik Eklund, the Douglas Elliman broker who shared the listing with his colleague John Gomes, announced the contract last month via Instagram as a full-fare, $16.25 million, deal, noting that it had been visited by the likes of Barack Obama, Jennifer Lopez and Mark Wahlberg. (Once the president of the Intrepid Air, Sea and Space museum, Mr. White is chairman and CEO of the consulting firm, the Constellations Group; he made a high-profile switch in political allegiance in 2012 when he abandoned Mitt Romney over the candidate's stance on gay marriage, going so far as to request the return of his maximum contribution and subsequently hosting a $25,000 per plate democratic fundraiser at the 22nd Street home, which Mr. Obama attended.) We aren't sure what happened to that last quarter million dollars of the asking price. But no matter.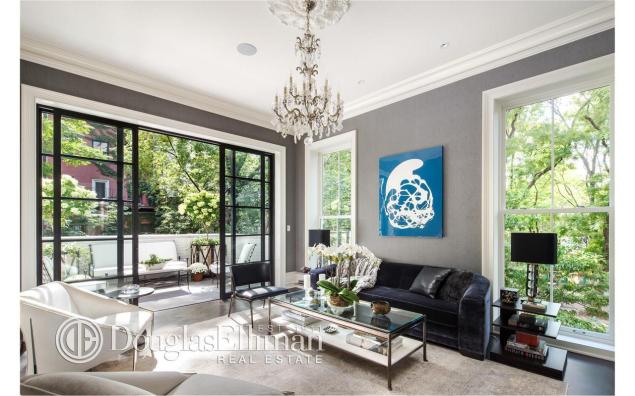 The house, simply put, is fabulous, the result of "a multi-million dollar complete artisanal-renovation." The listing is a breathless, exhaustive litany of luxuries, surfaces, finishes and proximities, which we will not even attempt to summarize. There are six floors and four bedrooms, 6,000 indoor and outdoor space combined, French doors, a garden, Juliette balconies. Wait, we said we weren't going to get into any of this. The buyer was DRGB Y Asociados LLC.