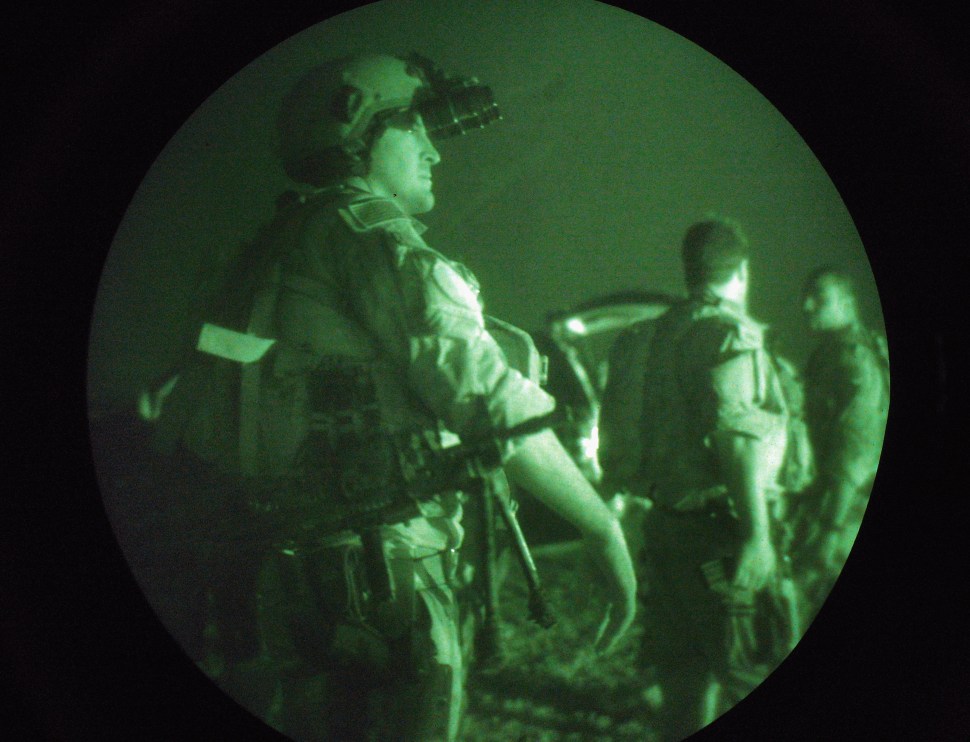 For at least the last six years, America has been in the throes of special forces mania. The operators are in video games, movies, and television, and are about the only sexy thing to have come out of the Iraq and Afghanistan wars.
They are supremely talented individuals. But in a large part, the SEALs are sexy because these wars have been so profoundly unsexy. They have been a decade-long montage of nineteen-year-olds with machine guns hiking around mountains and deserts, stepping on IEDs and getting blown up. When they weren't being blown up they were trying to make friends with Afghan elders who had never seen a television set and had been at war since another American generation was being drafted for Vietnam. Even when Iraq and Afghanistan weren't dire, we never really won anything. They only got less bad.
Special operations were different. The operators had a reassuring air of competence in their night-vision green, wearing three sets of goggles and dropping in on bad guys from black helicopters. They rarely shot the wrong person, and never desecrated corpses on YouTube. Their missions were clean and unambiguous; nobody had to drink three cups of tea with five-faced tribal leaders. They reached their cultural and political zenith in 2011 after the bin Laden raid, when Navy SEALs flew to Abbottabad under the nose of a hostile Pakistani military and finished a final piece of 9/11 baggage America had been dragging around for a decade. During the 2012 election campaign, President Obama repeatedly cited the bin Laden raid as one of the indicators that his foreign policy was working. That, plus the reported increase in (loosely) pinpoint drone strikes in places like Pakistan, made it look like somebody was finally winning this thing. Whatever "this thing" was.
Many times they did win. But the trouble is that somewhere along the line, special operations started being treated like something bigger. Their cultural mythos and political utility overshadowed their impact, as large as it is. "Special" means just that: not ordinary. Not common, and not nearly as widespread as the general drift of the rest of our wars and policies. Precision commando raids became a false positive of American foreign policy success; and then after Syria, Ukraine, and Iraq almost the only one. We were gaining kills but losing countries.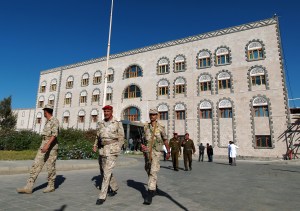 That is starting to change. In retrospect, that raid in Abbottabad was the high water mark of the special forces; our wins have never been that clean or shining again. There has been increased pushback by civilians in Pakistan and elsewhere against drone strikes. Another major terrorist, Anwar al-Awlaki, was killed later in 2011, but his death was clouded by his US citizenship and that of his son, who died two weeks later. Al-Zawahiri, the al-Qaeda number two, is still out there. So is Muhammed Omar, Sirajuddin Haqqani, the Islamic State's British executioner, and a rogues' gallery of other plug-uglies. And then ISIS, in the Syrian desert, has been chopping the heads off Americans with seeming impunity.
On Friday, the American hostage Luke Somers died when an al-Qaeda member ran into his hut and machine-gunned him before the special forces arrived. The other hostage, a South African, died as well. This is at least the third reported rescue mission that has failed in recent months. There was one in Syria, aimed at rescuing American hostage James Foley from ISIS, and another in Yemen also targeted at Somers. Somers and the South African didn't die because the operators let their training slip or didn't pack enough bullets. They died because on that one single mission, the operators were seen on the way to the compound and the enemy was on guard. The dice rolled against them. Sometimes it does.
And that is why special operations are such a poor indicator of anything other than themselves. A war can be broken down into dozens or hundreds of operations, each of which can be broken down into a hundred battles, and then down into company-level firefights, and so forth. Foreign policies—towards Russia, say, or Iran or China – are the same way. They consist of a thousand interactions and iterations, any one of which may go bad, like an arms agreement that favors the Russians, but which in toto give a reasonably good indication of success.
Special operations are not an aggregate. At a certain level—the level we're talking about, the men-in-the-black-helicopters-approved-by-the-President level—they are individual one-offs for the highest possible stakes. But the luck factor, which diminishes almost to zero in a game of repeated battles or repeated conferences, remains very high. They are thus representative of nothing other than the one-off mission themselves. The failure of the mission to free Somers was an indicator of nothing more than the failure of the operation to free Somers. It doesn't reflect the success or failure of America's Yemen policy, its ISIS policy, its Middle East policy, or its foreign policy. And when enough not-special disasters pile up, like the fall of Crimea or Ramadi, people are going to start to notice.
Andrew L. Peek was a strategic advisor to the top U.S. and NATO commander in Afghanistan. Follow him on Twitter @AndrewLPeek