"You can do this now, or we can come back later," a representative from the Mayor's Office of Special Enforcement Task Force said to Anne Edris, owner of East Village Bed & Coffee, a bed and breakfast in the East Village, who had just opened the front door. It was three days before Thanksgiving, at 8:30 a.m., and Ms. Edris, with a house full of guests behind her, asked the Task Force, which included a police officer, firefighter, and Department of Buildings employee, for a warrant. They informed her it would only take four hours to return with one, so she cooperated.
Ms. Edris let them into her small licensed operated facility, where she has run a business for the past 16 years, and hosted more than 60,000 guests, with over 50 percent repeat customers. She pays state, city, and hotel occupancy taxes for her business, and provides a unique neighborhood experience for world travelers. Swept up in legislation passed in 2010, designed to eliminate short-term rentals and illegal hotels in residential or single-room-occupancy buildings, Ms. Edris, along with many other legal B&B owners, were suddenly rendered illegal when the law was enforced in July 2011.
The prevalence of short-term rentals and illegal hotels first came to the attention of State Senator Liz Krueger in 2006. "I became involved with this issue when I started getting complaints from constituents that there was crazy stuff going on in their building," she said. Ms. Krueger detailed these occurrences, which included strangers coming and going from residential apartments with luggage like at a hotel, along with late night partying in hallways.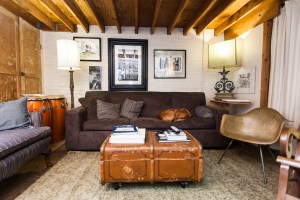 "There were a number of fairly scary incidents," she added, "Apartments were redesigned and broken up into separate units, without building permits and fire codes being met. There were fake walls, and units in dorm-like structures, with 12 to 14 bunk beds piled into every inch of space into one or two-bedroom apartments." Prior to AirBnb (ABNB)'s beginnings in 2008, landlords and illegitimate companies were profiting from short-term rentals and illegal hotels in residential buildings, some rent-regulated, located mostly on the Upper West and East Sides, Midtown, the Flatiron, and Chelsea.
City and State agencies began working together to figure out how to address the problem. "We concluded that the City didn't have the right enforcement tools. When we started looking at housing laws, safety and buildings code, which were written at different points of history, they didn't jibe, and in fact, conflicted with each other," Ms. Krueger said.
However, after five years of study, a working group failed to protect legitimate B&B owners, who earned the right, by paying taxes and adhering to good business practices, to be excluded from the law. Local and state politicians now claim that B&Bs were not the intended targets. They have not only failed to correct this, but have also allowed the Task Force to enforce the law against B&Bs and hostels.
Before the law passed, these predominantly women and minority-owned businesses in Manhattan were also told by local state representatives that their B&Bs, with an average of five rooms, would not be affected by the law.
To crack down on illegal hotels, protect affordable housing, and permanent tenants under siege in their own homes, Ms. Krueger introduced Ch. 225 in 2010 at the New York State Assembly to clarify the multiple dwelling law. The bill passed, and if a renter or owner of a "Class A" zoned residential building is not present, an apartment or room cannot be rented for fewer than 30 days.
B&Bs owners, mostly in "Class A" residential buildings, rely on a business model of short-term guests. Before 2010, B&B owners were considered legal by the City, with no imposed regulations. The city wanted B&Bs to pay hotel sales tax in 2003; those that agreed were licensed as small-facility operators.
Vinessa Milando, owner of Ivy Terrace B&B at East 58th Street, founded StayNYC, a non-profit trade association of B&B owners to seek exemption from the law. Along with her members, Ms. Milando wants to host short-term guests legally, which she had done for 17 years before the law changed.
StayNYC B&B owners all paid New York State and City sales tax, and New York City hotel and occupancy tax. They had been in business for ten to twenty years, in "Class A" residential buildings, none is rent regulated or has permanent tenants, and all had websites.
Although they are not illegal hotels, the Task Force has B&Bs on its radar, and uses TripAdvisor, a travel website, to track them down. B&Bs are also subject to the same scrutiny as illegal hotels, and safety standards required of large hotel buildings. Most residential buildings do not have two separate staircases of egress, or a fire safety sprinkler system, both necessary for hotels. B&Bs visited by the Task Force have been issued violations for hotel safety measures.
Ms. Kruger is aware of challenges regarding Certificate of Occupancy [CO], which determines the use of a building, and zoning issues. "It's too complicated to fix and change the COs, and I'd love to see the city work on that. There are zoning issues, which are exceptionally complicated. Getting zoned can be a bloody fortune—that was never anything we thought about or intended, and wasn't explicit in our law," she said, "I personally think it's legitimate for the city to explore some allowances for easier variances for a B&B type situation."
With the proliferation of Airbnb and other "hotel" sites, the Task Force seemingly has enough law breakers to go after. A recent report from the New York State Attorney General Eric Schneiderman revealed that 72 percent of Airbnb rentals in New York City are illegal, with mostly commercial operators masquerading as "hosts." And in mid-October, the Mayor's Task Force was able to legally stop two illegal hotel owners from doing further business due to violations of state law and fire safety hazards.
ShareBetter, a coalition of community and housing groups, neighborhood activists, elected officials, hotel owners, and labor organizations, have joined forces to combat illegal hotels, specifically Airbnb, in an effort to preserve affordable housing. With a $3 million media grassroots campaign, ShareBetter is airing advertisements against Airbnb.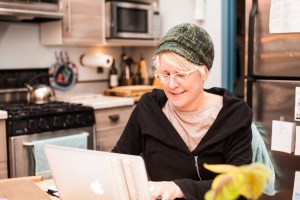 Austin Shafran, ShareBetter spokesperson, talked to the Observer about landlords who get rid of rent regulated tenants, keep apartments empty, and then rent them for up to $300 a night. "Those are the type of serial violators that Airbnb is enabling their illegal activity," he said, "The more units they help take off the market lower supply for New Yorkers, and drives up rents in New York City."
The 2010 law provided the City with the authority to hunt down illegal hotels that were exploding over the Internet, with no government oversight. According to Ms. Krueger, the Task Force is complaint driven. Initially, fines were $90, with $800 maximum per building. City Council was able to increase fines, which had not been much of a deterrent, but currently range in the thousands. "It can keep getting bigger the more times you're caught. Now you can find buildings with up to $50,000 fines," Ms. Krueger said.
Over the past three years, StayNYC's membership has dwindled to three. The Task Force hit five members, (one of them twice), which resulted in many having to shut down their business due to heavy fines, and aggravation. Others preemptively closed in fear.
Nicolena Natoli, owner of Nicolena's BandB on Warren Street in Tribeca, closed her doors in 2012. She was in business for six years, until a visit from the Task Force. Ms. Natoli honored a few more bookings after that, but did not take on any more guests. She is a nurse with three children, and is selling her loft – she can no longer afford it without her business.
"I'd like to know how much the City lost in shutting us down. The money they've made in violations can't compare to what they lost in taxes, we were giving them 14 percent," she said, "And we all survived, the B&Bs were so great, if we were booked, we'd refer. It was families, not corporations, real families."
Ms. Edris, who was shut down by the Task Force, has a partial vacate order on her front door at East Village Bed & Coffee for "Illegally converted 2 family house and business on 1st floor into 11 class B rooming units (transient) without providing required means of egress, fire alarm and sprinkler system." She has nine rooms, the rest are for storage, 17 fire extinguishers, as well as carbon monoxide detectors and smoke alarms required by law. The partial vacate order has facilitated two attempted break-ins.
Her B&B sustained damage from Hurricane Sandy. "I already had the estimates for the sprinkler system ($90,000) for the building in the works before Sandy, and then, money allocated for that went to Sandy repairs," Ms. Edris said, "Money just got literally flooded away." She estimates her loss of revenue and repair from Sandy at $150,000. A second means of egress in her 1901 building would cost a fortune.
There are plenty of B&Bs left in Brooklyn, and when Don Matteson, a B&B owner, helped form his group, New York B&B Association, he found 50. His group has 15 members, owner occupied B&Bs in a one or two-family home, averaging three rooms.
"They are taking our money in sales tax, city taxes and occupancy taxes, you wouldn't think we're doing illegal activities," Mr. Matteson said. The group is working with Brooklyn Borough President Eric Adams and City Councilmember Robert Cornegy on legislation to exempt them.
Manhattan Borough President Gale Brewer appreciates B&Bs, and even ran one herself for a short time. Concerned about the zoning issue, Ms. Brewer closed down her one room.
Ms. Brewer was surprised Ms. Edris had been raided by the Task Force, and thought they were not doing that anymore. "B&Bs are wonderful and it's a great way for people to visit New York. It's a big town, and they come back to a place where it's comfortable to visit."
Ms. Brewer discussed the change of use buildings would need to go through, and difficulties of legalization, including zoning and fire codes. "It's not an easy answer," she said, "B&Bs were not the culprits."
City Councilmembers Mark Weprin and Daniel Garodnick are searching for a solution. "They're being mistreated, no question. We don't want to put them out of business, and we don't want to see these legitimate businesses destroyed by the broad brush of enforcement of illegal hotels," Mr. Weprin said.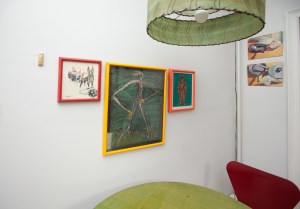 "We need to explore avenues to deal with the unintended consequence of the law. Perfectly legitimate B&Bs out there that are paying hotel and sales tax are very different from what the illegal hotel laws was trying to address," Mr. Garodnick said, "It's clear that the laws are not protecting a group here that deserves protection.
B&Bs welcome tourists to the neighborhoods of New York, and direct them to local businesses and restaurants. In 2010, StayNYC B&Bs contributed more than $4 million to the local economy, according to StayNYC.
Mr. Weprin and Mr. Garodnick jointly submitted a letter to Mayor de Blasio last Friday requesting relief for legitimate B&Bs. The letter addresses the difficulties B&Bs have faced since 2010, and provides a brief history. "They are not intended targets of this legislation and our mission is to fix this oversight and operate transparently," it states. Mr. Weprin believes the City can change enforcement and "not go after these unintended B&Bs."
Meanwhile, Ms. Edris sits at her kitchen table, surrounded by manila folders of zoning and codes, tax returns for a loan application, and copies of her violations. "My dad just died, I'm absolutely broke, and my mother's ill. It's just too much at once," she said, "New York City is becoming this heartless City."
Ms. Edris has been a denizen of the East Village for 22 years. "There's been so much support and friends and family and love and effort put into this business. That's what hurts the most, the thought of having to walk away."